Here are one of the two baked items I have made for Toronto Bakes for Japan!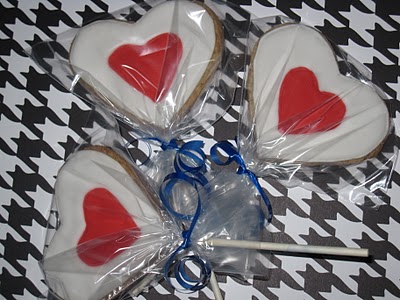 I've been wanting to make sugar cookies on a stick for FOREVER. They are just so cute and fun to eat!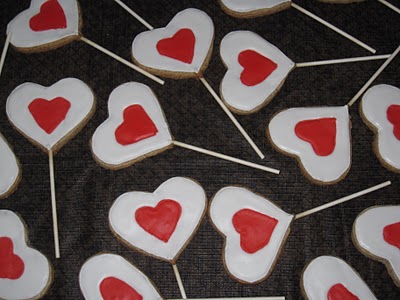 That being said, only make cookies on a stick if you have lots and lots of time on your hands. These babies take forever, mostly because you can only bake about 5 of them at a time. And you have to be oh-so delicate when handling them. I had never had such a nerve-wraking baking experience, especially since these were not for me, but for a fundraiser.
With or without a stick though, these cookies are delicious! I up'ed the health factor by using whole wheat flour and egg whites and this adds a nice crunch. You'd almost think you were eating something good for you! (Minus the icing).