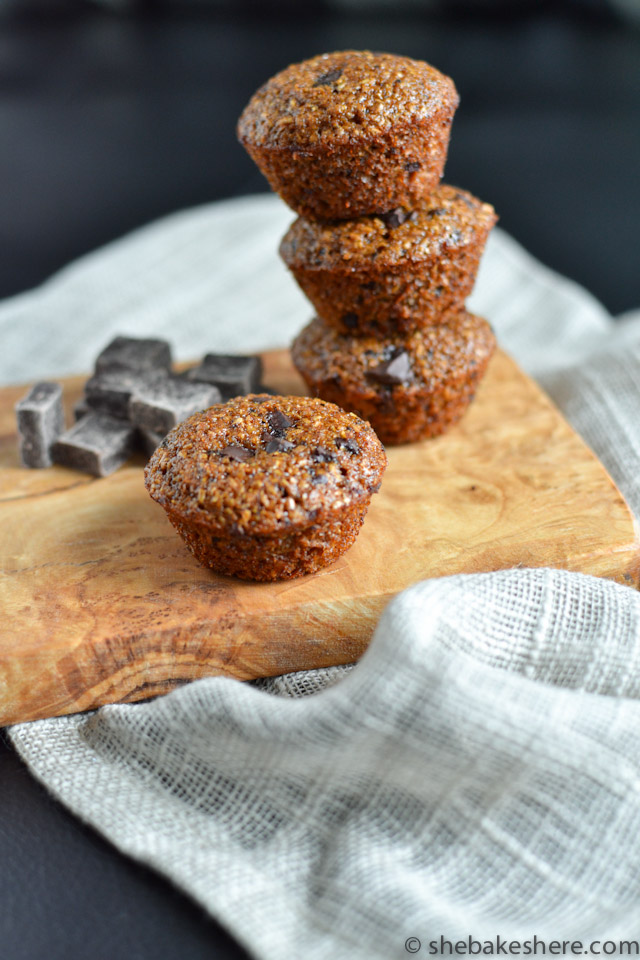 I'm a big fan of looking through my old recipe archives. It may sound weird, but one of my favourite things to do is look back and see when the last time was that I made something from a certain category. I recently started a notebook full of recipes and flavour combinations that I've been meaning to try and flipping through my archives is a good way to keep some variety in my baking (such as posting 6 cookie recipes in a row and not realizing it until after the fact). Plus going through my archives can be a nice reminder to see if I've already posted a similar recipe. As of this month, I've been blogging on SHB for four years and those early years of posting are especially fuzzy.
One interesting thing of note in my recipe categories was that there were a total of 15 muffin recipes posted in 2012 and 2013. That's a lot of muffins, especially when you consider that in 2014 I only posted 2 muffin recipes.
So to make up for my seeming lack of muffin recipes last year, I thought it would be fun to get a jump start and post the first one of 2015 in January.