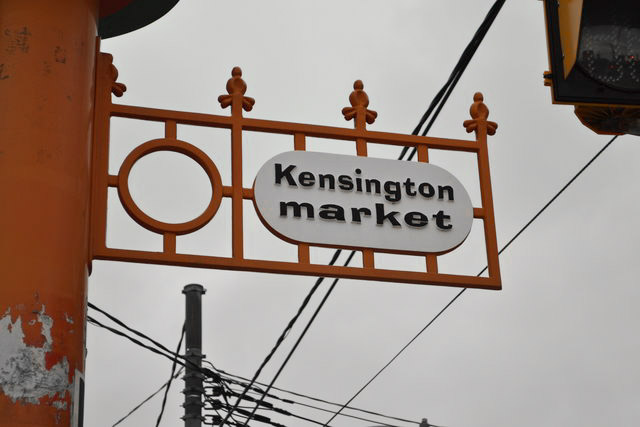 A few weeks ago, Trevor and I took a walking tour of what could best be described as "the sweeter side of Kensington Market." If you've ever heard of Tasty Tours, then you know exactly what I'm talking about. Tasty Tours offers guided walking tours of Toronto neighbourhoods and showcase various bakeries, patisseries and shops to satisfy your ever craving sweet tooth. It may sound a little silly to take a guided tour of a city we've been living in for the last 3 years, but it's a great way to discover places we would have otherwise walked right by. In fact, the first time we set foot in at least half of these places was during this very tour.
Tasty Tours has a great ongoing promotion where they will waive the ticket price if you take a tour during your birthday month and bring along someone who has paid for an adult-priced tour. This deal doesn't apply to their special holiday tours (Christmas, Valentine's Day, etc), but this was fine since this was our first time with Tasty Tours and we ended up deciding on the Kensington Market Sweets Tour based on the location and 2-hour length of the tour.
Tasty Tours likes to keep the locations they visit a secret, although you can check out the list on their website. If you intend to take this tour, I wouldn't recommend reading further as the element of surprise is one of the fun things about taking their tours. If you do read ahead, please note that the order of the tour sometimes changes based on the tour guide and the availability of the locations.
Without further ado, on with the tour!