Le Dolci Cupcake Decorating Class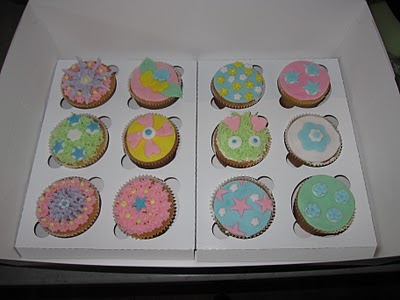 I love using Groupon and a couple weeks ago, they posted a 50% discount for a new company that offered a wide variety of cupcake decorating classes in Toronto. I knew I couldn't miss this opportunity and I'm so glad I got to be a part of it.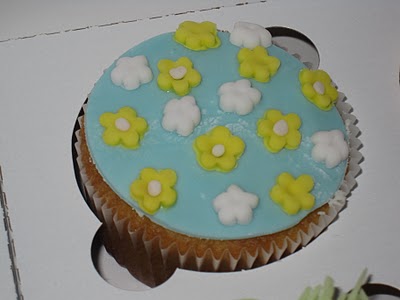 I signed up for the cupcake decorating introductory class, which according to the website, included teaching us how to properly colour and use fondant which is something I hadn't tried yet. The class itself took place downtown in an area of Toronto I had yet to explore. There were sandwich cafes, sushi bars, pubs, bakeries and cute little shops everywhere – definitely my kind of area to live in and the perfect place for a blooming cupcake decorating class.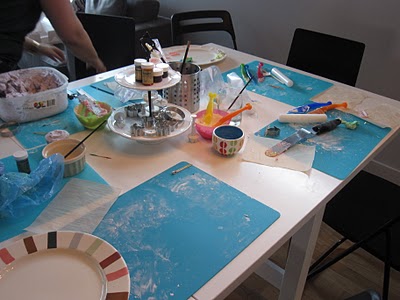 Our instructor, Lisa, was amazing! She had set up little stations with placemats for everyone to work at and she had plates of fondant cutters and food colouring and bowls of corn starch and all the tools we were going to need to decorate. She got us started right away, colouring, rolling and cutting shapes out of fondant.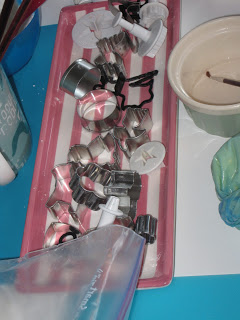 Lisa had such a wide variety of mini fondant cutters – I was so jealous! There were little hearts, all kinds of flowers, circles, bunnies, stars, butterflies and even a stiletto shoe! With the weather being as gorgeous outside, our class was in a pretty good mood and I think the theme of spring was reflected in our cupcakes.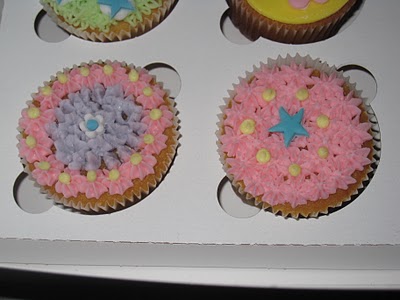 We got to decorate and take home a dozen cupcakes as part of the class – half covered in fondant and the other half in buttercream. Mmmm! Some of the tips we used were the star tip #18, the grass tip #233 and the leaf tip #366.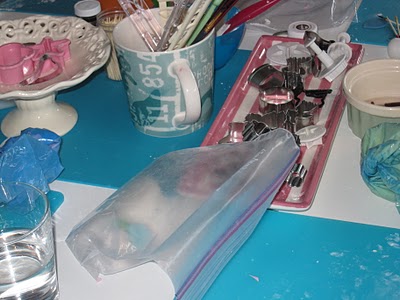 The best part of this class is that we didn't have to prep or buy anything beforehand. Lisa had all the tools on hand for us to use and she made the cupcakes and buttercream from scratch. Also, no dirty dishes to take home and clean. We all got a nice big box to carefully transport our little creations home with us.
Besides the introductory class, Lisa also lists other classes on her website, including a monthly themed class (some examples being Royal Wedding, Mother's Day and Canada Day), a baking class on making raw cupcakes, an intermediate class on decorating wedding cupcakes and roses, and the cutest of all, cupcake decorating classes with parents and their young children called "Mommy/Daddy and Me."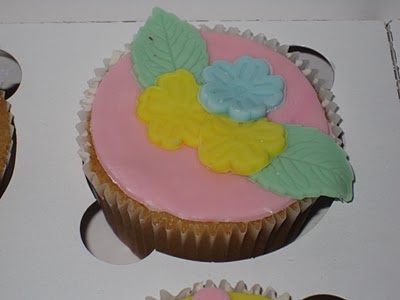 The regular price of $80 for a 2 hour class may seem a little steep, but in this city's standards, it's worth it. A dozen cupcakes in the city of Toronto are at least $30 at any decent bakery. I didn't have to buy anything for the class and all the cupcakes and icing were prepared and ready when I showed up. I also didn't have to purchase any strange gadgets for the class that I may never use again. (For the Michaels cake class I took, I bought a cake leveler and I don't even know where it is or how often I'll use it at this point as I rarely make cake). Plus, it's a great way to learn the art of cupcake decorating and meet other cupcake decorator enthusiasts around the city.
To find out more about Le Dolci or sign up for one of their upcoming cupcake classes, check out their adorable website.
Also, don't forget about Toronto Bakes for Japan happening in one week's time! I will be posting the recipes to what I will be donating just before the event on Sunday so people will have access to the recipes.