Dark Chocolate Peanut Butter Cookies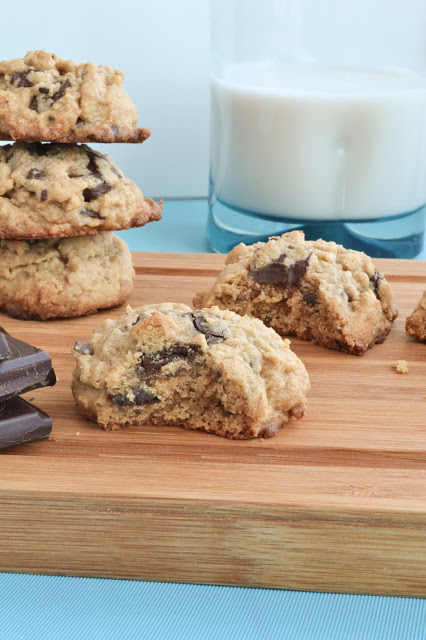 Dark chocolate and peanut butter. Has there ever been such a wonderful combination?
I know that it doesn't quite hold a candle to my ultimate favourite combination (chocolate and mint), but this one is a close second. Especially when made in cute little cookies that are the perfect size to be dipped in a glass of almond milk and enjoyed after a long week.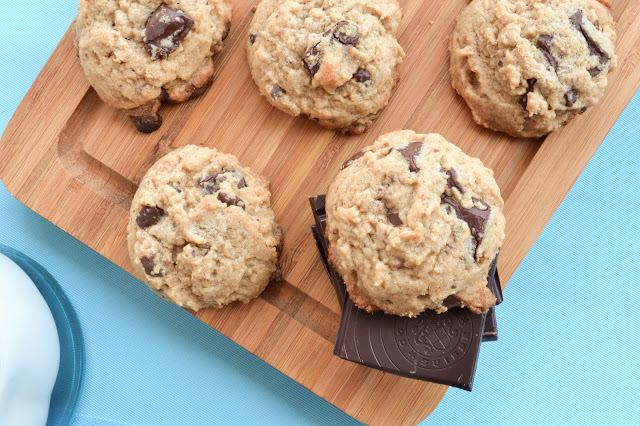 Lately I've been in a bit of a blah mood and baking these cookies was a nice little source of comfort. Last week had been a bit of an emotional roller coaster of ups and downs and by Friday night, I was so exhausted and overwhelmed that I found myself staying up late making cookies. Does this happen to anyone else?
I find baking can be very therapeutic. While many others look at baking as a bit of a chore, I enjoy researching recipes, shopping for ingredients and watching it all come together in my kitchen. The one thing I don't enjoy is all the dirty dishes I'm faced with afterwards (who does?), but it's all worth it when you have cookies fresh out of the oven, scones for breakfast the next day or a batch of muffins ready for the next morning's bake sale.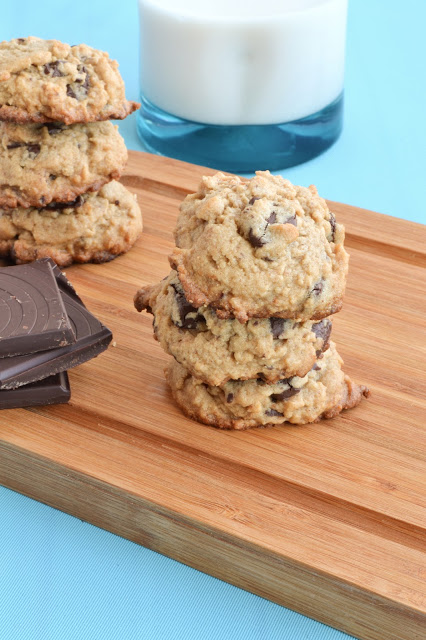 When I shopping for ingredients for these cookies, I decided to splurge on a jar of natural peanut butter and a bar of swiss dark chocolate with sea salt. Although you could still make this recipe with regular peanut butter and a plain bar of dark chocolate, this really brought the wow factor in these cookies. Splurging in high quality ingredients once in a while is really worth it and sometimes in the rush of maintaining this blog, it can be something I really struggle to remind myself.
Since the chocolate was already slightly salted, I skipped using salt in this recipe. Otherwise I recommend adding a pinch of salt along with the flour and baking powder. Its also best to bake these cookies and leave the middle slightly under baked. Although these cookies are fantastic fresh out of the oven, they are really great the next day after the middle has time to set.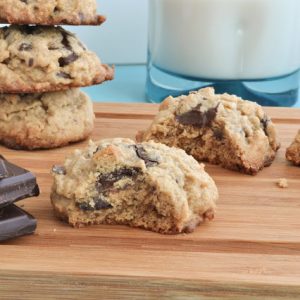 Dark Chocolate Peanut Butter Cookies
Ingredients:
1/2 cup butter/margarine
3/4 cup brown sugar
1 egg
1 tsp vanilla extract
3/4 cup natural peanut butter
1 1/4 cups whole wheat pastry flour
1 tsp baking powder
100g bar of salted dark chocolate, finely chopped
Directions:
Preheat your oven to 350*F and prep two baking sheets with liners or non-stick cooking spray.
On medium speed, cream together butter/margarine and brown sugar. Add the egg and vanilla extract until the mixture is smooth. Add peanut butter and continue mixing until well blended.
Using a wooden spoon, stir in flour and baking powder. Add the finely chopped dark chocolate and mix until well combined.
Drop in tablespoon sized mounds on the prepped baking sheets and bake for 8-10 minutes until the edges are golden brown. Remove from oven and let cool on the baking sheet for a minute before transferring to a wired rack.