Quick and Easy Cinnamon Bun Muffins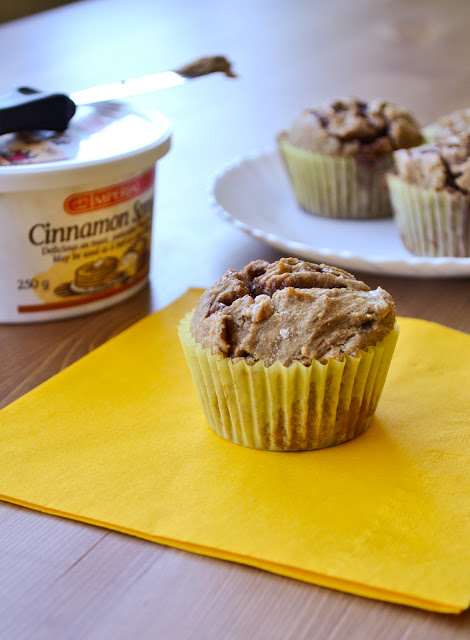 Sometimes when I post a recipe here, it can be something that I've been planning for a long time. Buying the specific ingredients, figuring out a time of when I can bake and take photos, thinking up ideas for the photos. I've been known to tease Trevor with recipe ideas for weeks on end.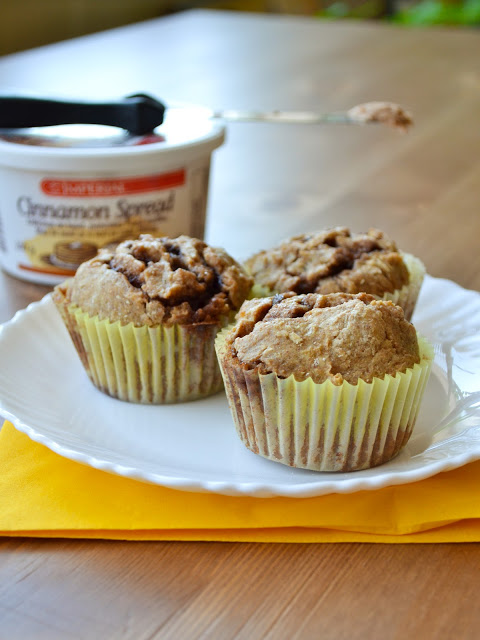 Other times though, a recipe will come from something I think up just after getting out of bed. I'll be drinking my morning coffee, checking my email, thinking about what to make for breakfast…and then wham! The next thing I know, I'm preheating my oven and sifting my flour.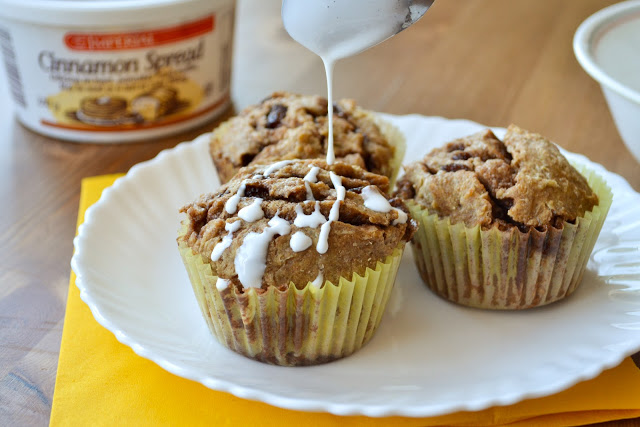 However, those last-minute recipes don't always make it here. I've had lots of spontaneous baking moments that turned out to be epic failures, never getting to the photography stage (90% of the time, we do eat them though. They aren't blog-worthy, but they're still edible).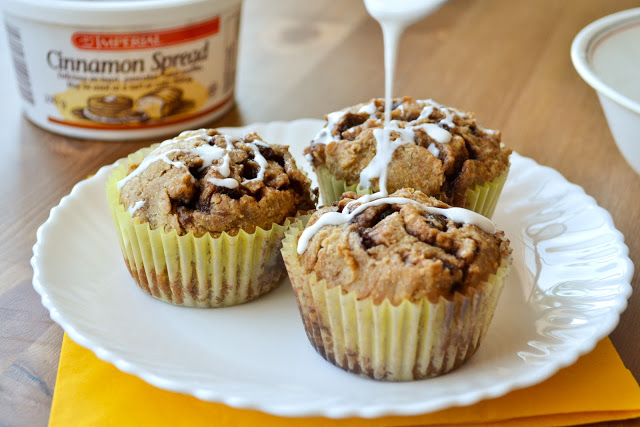 This recipe was a rare exception. It started with a craving for cinnamon buns.  I've made cinnamon buns in the past and I know from experience that they can take a while, especially if you're waiting for the yeast to rise. Instead I went in search for a simpler and less time-consuming recipe.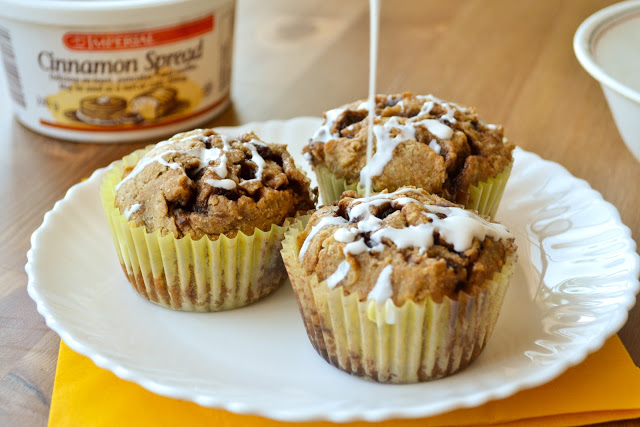 I came across a great recipe at allrecipes.com. It was quick, easy and most of all, the results solved my mid-morning cinnamon bun craving. To speed up the baking process even more, I used Imperial brand's cinnamon spread in place of the usual butter, brown sugar and cinnamon. I used to love this stuff on hot toast when I was in university, back when I still craved cinnamon buns, but didn't have the time to bake.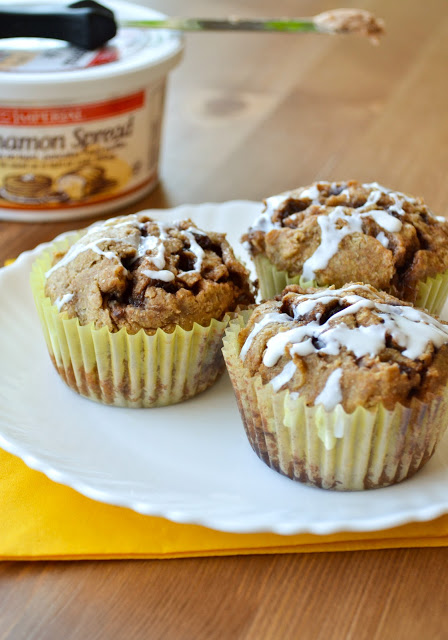 The results were sticky, gooey and cinnamon-y delicious. The best part was I still had the rest of the morning to do whatever I wanted.
Quick and Easy Cinnamon Bun Muffins
Ingredients:
Muffins
2 cups flour
2 tbsp sugar
4 tsp baking powder
1/4 tsp salt
1/4 cup cold butter/margarine
1 cup milk (I substituted almond milk)
1/2 cup Imperial Cinnamon Spread
Sprinkling of raisins (optional)
Icing
Directions:
Preheat your oven to 350*F. Prep your muffin tin by greasing or lining with baking liners.
In a large bowl, whisk together flour, sugar, baking powder and salt. Using a pastry cutter, finely cut in the cold butter/margarine. Create a well in the center of the mixture and add milk. Stir until a sticky dough forms.
Flour your hands. On a well-floured surface, knead the dough 8-10 times. Roll out into a rectangle, about 12-14 inches in length.
Soften or melt the Imperial Cinnamon Spread in the microwave. Spread on the dough rectangle, taking care as to not getting too close to the edges. Sprinkle with raisins.
Carefully roll one side of the rectangle to the other to create a log, taking care that the cinnamon spread doesn't ooze out. Using a knife or thread, cut the dough log into 12 equal buns. Place each bun in the prepared muffin tin or baking liner.
Bake for 20-25 minutes. Remove from muffin tin and let cool on wired rack.
Create icing by mixing the powdered icing sugar and a tiny bit (less than a tbsp) of milk in a bowl. Gradually add more milk as needed, but try to keep the icing thick. Drizzle over the muffins.
Just a heads up that this icing recipe will dry on the muffins if not eaten within two days. It you aren't planning on eating/serving them this quickly, I would suggest making the icing ahead of time and use as needed.