Chocolate Espresso Banana Nut Muffins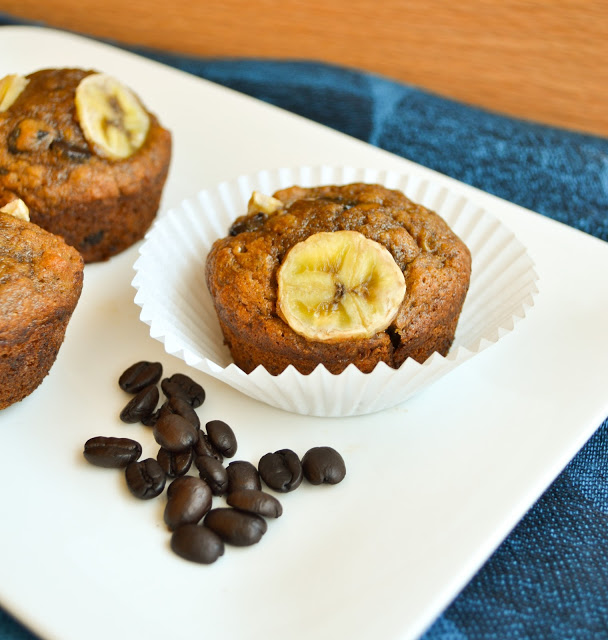 For the past few weeks, I've been teasing Trevor with this recipe. As a dedicated espresso drinker, he loves it when I incorporate it into my baking and every time I pulled out my mixing bowl, he'd asked if I was going to make the muffins I kept talking about.
"Not this time," I'd answer with a grin on my face. Yes, I'm a horrible person, but at the time there were other recipes that had my full attention.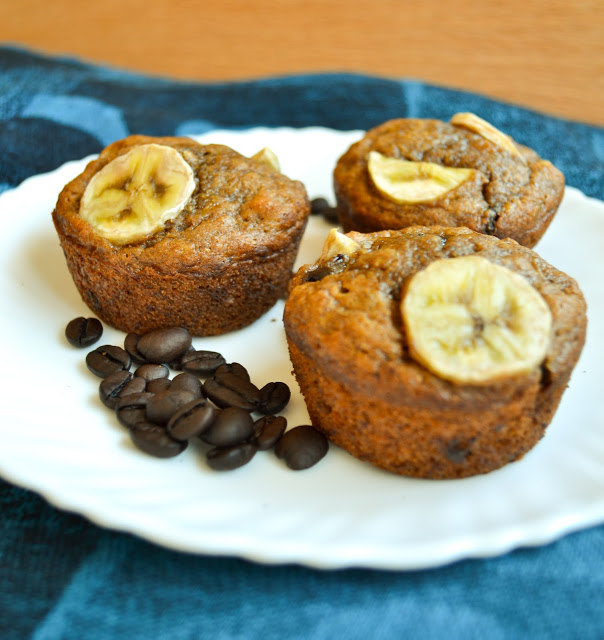 I really wanted to make these so we could enjoy them during the work week when the caffeine would benefit us the most, but last Saturday I had no other recipe in mind and was standing in my kitchen, in the mood to bake something new.
Now that I've made these, I realize that should have made them sooner. Waaaaaay sooner. If Trevor and I weren't already engaged, I'm pretty sure he would have gotten down on one knee after his first bite.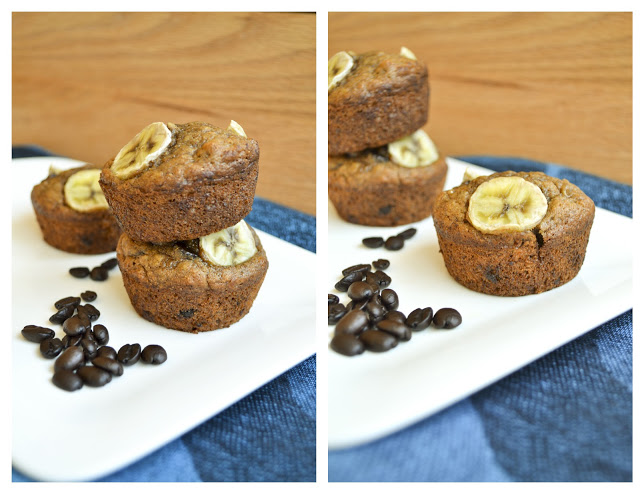 Unlike Trevor, I'm not an espresso drinker, but that doesn't mean I didn't eat my fair share when they were fresh from the oven. Now I just have to find a way to make them last the rest more than three days.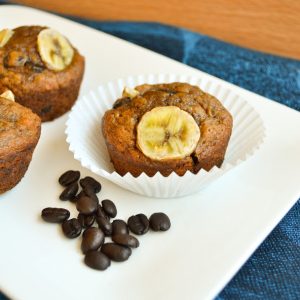 Chocolate Espresso Banana Nut Muffins
Ingredients:
1/3 cup vegetable oil
3 ripe bananas, mashed + 1/2 a banana, sliced finely
1/4 cup white sugar
1/4 cup brown sugar
1 egg
1 tsp of vanilla
1 1/2 tbsp espresso powder
1 1/2 cups of flour
1 tsp of baking soda
Dash of salt
1/2 cup chocolate chips
1/2 cup walnuts
Directions:
Preheat the oven to 350*F. Grease a muffin pan or line with baking liners.
In a large bowl, mash the first 3 bananas with a fork or a potato masher. Add oil and mix well.
Add sugars, egg, vanilla and espresso powder and mix until just combined.
In a separate bowl, whisk together flour, baking soda and salt. Add walnuts and chocolate chips. Combine wet ingredients with dry ingredients and stir until just combined (do not over-mix!)
Fill the muffin tin 3/4 full of muffin batter and garnish with a banana slice or two. Bake in the oven for 10-12 minutes until the tops of the muffins are golden brown.