White Chocolate Macadamia Nut Cookies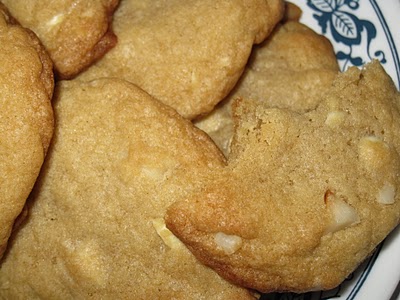 After a long day at work, nothing is more delicious than a plate of warm, homemade cookies.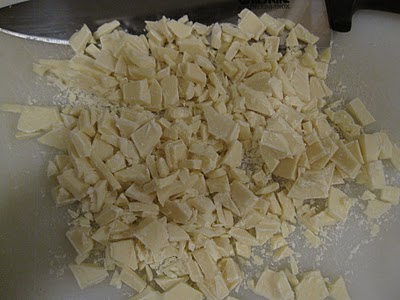 Especially if the cookies are made with chopped white chocolate.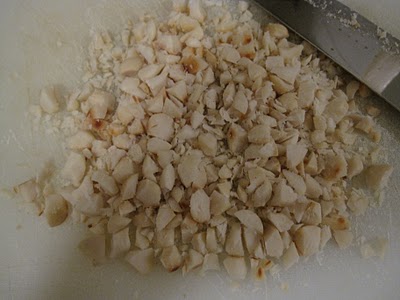 And roasted macadamia nuts. (I find that the unsalted kind works the best.)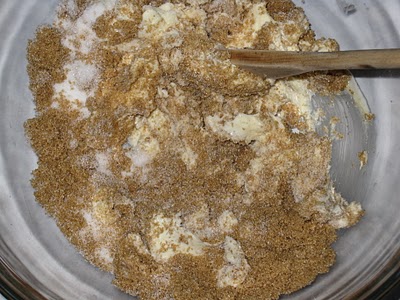 Yes, I'm still hand-mixing my cookies. If it makes you feel better, I think its making my arms stronger. I like to think of it as exercise from eating all these baked goods.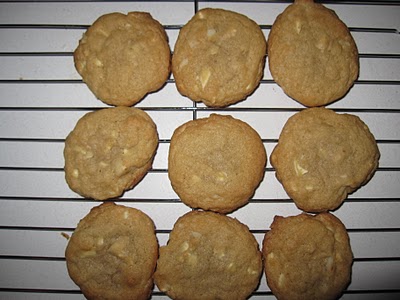 Really though, who can resist these cookies? Maybe I'll just park further away and walk more.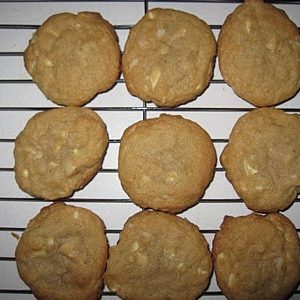 White Chocolate Macadamia Nut Cookies
Ingredients:
1 cup soften butter/margarine
3/4 cup white sugar
3/4 cup brown sugar, firmly packed
2 eggs
2 tsp vanilla extract
2 cups flour
1 tsp baking soda
1/2 tsp salt
1 1/2 cups white chocolate, chopped (or white chocolate chips)
3/4 cup unsalted roasted chopped macadamia nuts
Directions:
Preheat the oven to 350*F.
Sift together flour and baking soda and set aside. Combine butter/margarine, brown and white sugar and in a separate bowl and mix until well blended.
Add eggs and vanilla until well blended. Slowly add flour mixture and beat on low speed until just incorporated. Hand mix white chocolate chips and macadamia nuts into dough.
Place heaping tablespoons of dough on greased cookie sheets and bake until tops are lightly golden, about 10-12 minutes. Let cookies cool for 5 minutes on cookie sheet and transfer to wire racks to cool completely.
Can be stored in air-tight containers for up to 3 days.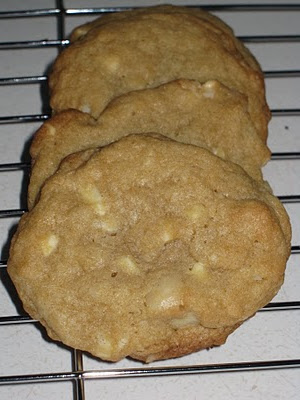 But think about it, are they really going to last 3 days? Right now I'm crossing my fingers that we have some left for next week when Trevor's sister visits.