Oatmeal Craisin Cookies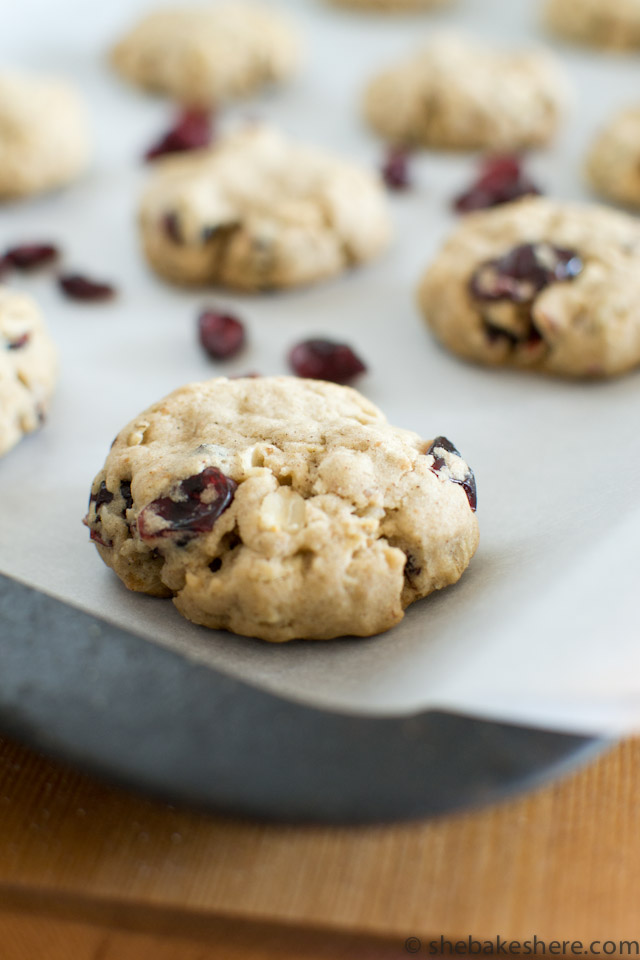 I've had quite a few friends and family reach out since my last post went up and I want to thank everyone for their kind words. It's been a difficult start to 2016, but I am starting to find that some days are easier than others. It also helps that I've been taking a little extra time to care for myself, whether it's going for a 20 minute run after work, baking cinnamon buns on a Saturday morning or making travel plans for later in the year. It's the little things, but they add up to so much right now.
In line with taking care of myself, I recently purchased a FitBit to monitor my step count and sleep. One of the great things about a FitBit is that you can create daily, weekly and weekend fitness challenges against your friends. Naturally, my competitive side kicked in and now I'm back to running 3-4 times a week. My hunger levels have been through the roof and I wish I could say that all the extra food I'm eating is healthy, but there have been some days where all I crave is bread and cookies.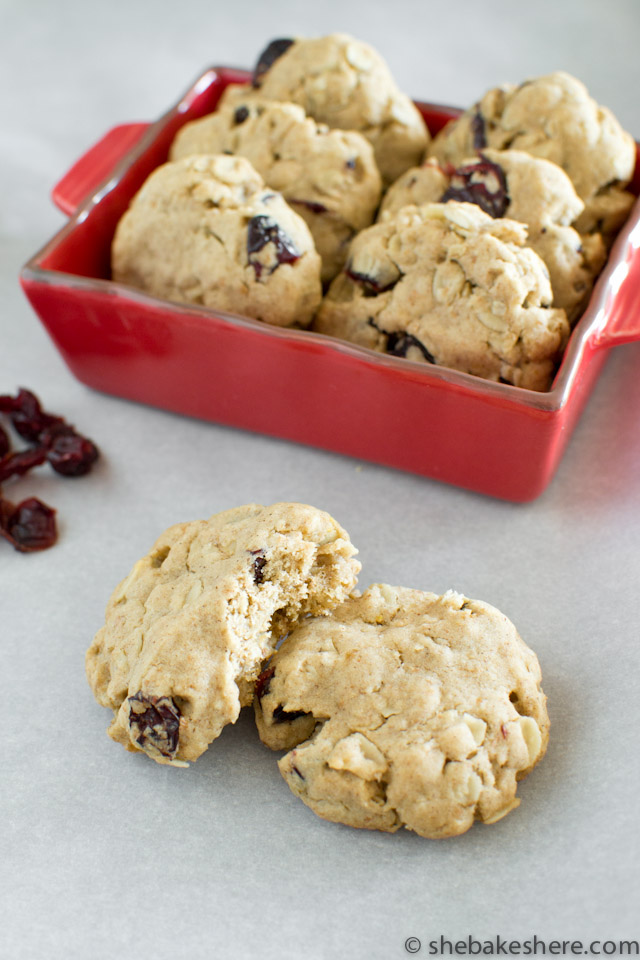 These oatmeal craisin cookies are not an ideal post-workout snack (not by a long shot), but they bake up bite-sized so I don't feel guilty having a couple to munch on while I'm making a protein-packed green smoothie. The original recipe is from Ricardo Cuisine and I made a couple tweaks to what I had in my kitchen – coconut oil in place of the canola oil, a little less brown sugar, some whole wheat flour, cinnamon and finally a handful of dried craisins (dried cranberries) for some variety and a pop of colour. Raisins will also do nicely, but craisins are a good way to change it up a bit.
Happy Friday, everyone!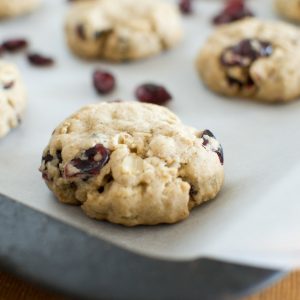 Oatmeal Craisin Cookies
Ingredients:
1 cup all-purpose flour
1/2 cup whole wheat flour (or more all-purpose)
1 1/2 cups rolled oats
1 tsp cinnamon
1/2 tsp baking soda
1/4 tsp sea salt
1 cup Craisins
1/2 cup butter/margarine, softened
1/4 cup coconut oil, softened
1 cup brown sugar
1 tsp vanilla
1 egg
Directions:
Preheat your oven to 350*F and line your baking sheets with parchment paper or non-stick silicone liners.
In a medium-size bowl, whisk together flours, rolled oats, cinnamon, baking soda, sea salt and Craisins. Set aside.
In a large mixing bowl, cream together butter/margarine, coconut oil, brown sugar and vanilla. Add the egg and blend until well combined. Using a spatula, stir the dry ingredients into the wet ingredients.
Roll cookies into 1 inch balls. Place each cookie about 2 inches apart on your baking sheets and lightly press down with your hands.
Bake cookies for 10 – 12 minutes. Cool completely on a wired cooling rack and store in an air-tight container.