Coconut Oil Cookies with Toasted Pecans and Cacao Nibs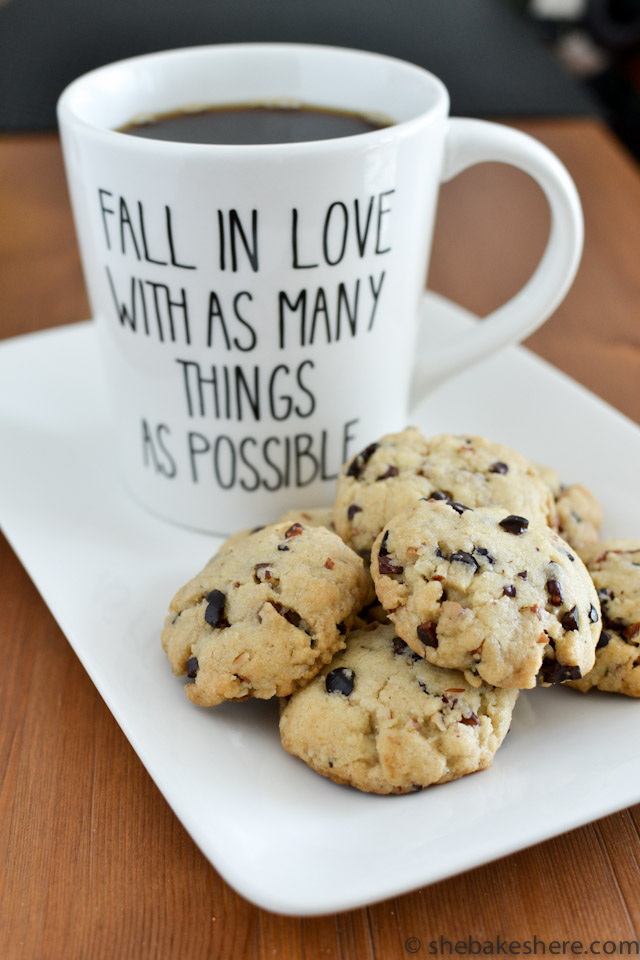 Posting here has been a little bit of a struggle lately. Nothing sad or serious going on, it's just recently I've been having the worst luck in my kitchen. Earlier this month I was on the third version of a scones recipe that I absolutely refused to give up on and something in me just…..snapped. Not in an angry way, but it was definitely a moment I realized that to maintain my sanity, this creative outlet and most importantly my love of baking, I had to put down the flour, hide my baking notebook and step away from the oven for a brief period. Call it baking burnout if you will.
Except for making supper and the occasional bowl of kale chips, the oven hasn't  been getting much use. Last night I flipped through my baking notebook for the first time in over a week and I was nicely reminded of all the ideas and plans I have for future posts. I'm hopeful about a new recipe I'm planning to make later today and I'm crossing my fingers that this time away from my oven has done some good.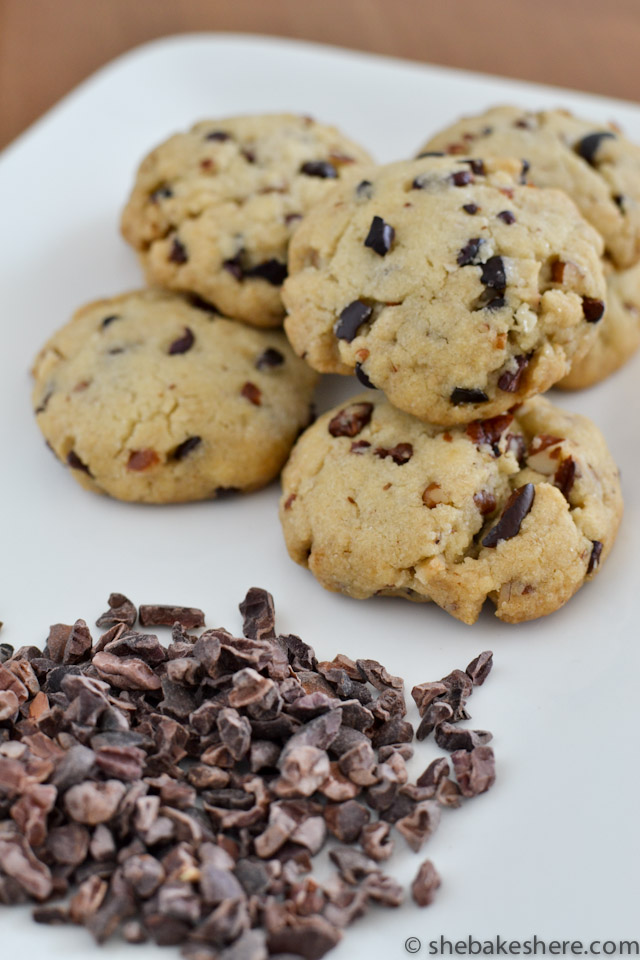 This cookie recipe I'm sharing today is something I made a couple weeks ago back when I was still on good baking terms with my oven. I posted this photo on Instagram and gave a little teaser on the star ingredients – crunchy toasted pecans and roasted cacao nibs. One ingredient I left out was the use of coconut oil instead of the usual butter, shortening or vegetable oil. Coconut oil can be a little pricey, but I find that Costco usually has the best price ($16.99 for a large container). If you don't have a Costco membership, I hear you may be able to make your own coconut oil with a high-powered blender or food processor.
If you're not familiar with baking with coconut oil, you may be wondering how these cookies may be different from other cookies made with butter, shortening or vegetable oil. As far as taste goes, I didn't noticed a real difference, although I do think that the coconut oil cookies yield a crispier bottom. Healthy fats for the win!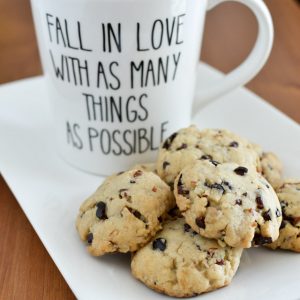 Coconut Oil Cookies with Toasted Pecans and Cacao Nibs
Ingredients:
1/2 cup coconut oil
3/4 cup brown sugar
1 large egg
1 tsp vanilla extract
1 1/2 cups whole wheat pastry flour*
3/4 tsp baking powder
1/2 tsp baking soda
Dash of salt
3/4 cup cacao nibs
1/2 cup whole pecans
Directions:
Preheat oven to 350*F. Line a small baking sheet with parchment paper or a silicone baking mat. Spread the pecans evenly and bake for 3-4 minutes until lightly toasted.
In a large mixing bowl, mix together coconut oil and brown sugar. Add the large egg and vanilla extract.
In a separate bowl, whisk together whole wheat pastry flour*, baking powder, baking soda, and salt. Using a wooden spoon, stir the dry ingredients into the wet ingredients.
With a sharp knife, finely chop the toasted pecans and stir the chopped pecans and cacao nibs to cookie dough.
Using a cookie scoop, shape the dough into tablespoon-sized mounds onto your baking sheets. Flatten slightly with the back of a spoon. Bake for 8-12 minutes until the cookies are lightly brown. The coconut oil will create a light fragrance in your kitchen.
Let the cookies cool on baking sheet for 1 minute before transferring to a wired rack to cool completely.
* Can substitute all-purpose flour for whole wheat pastry flour