Cranberry Walnut Biscotti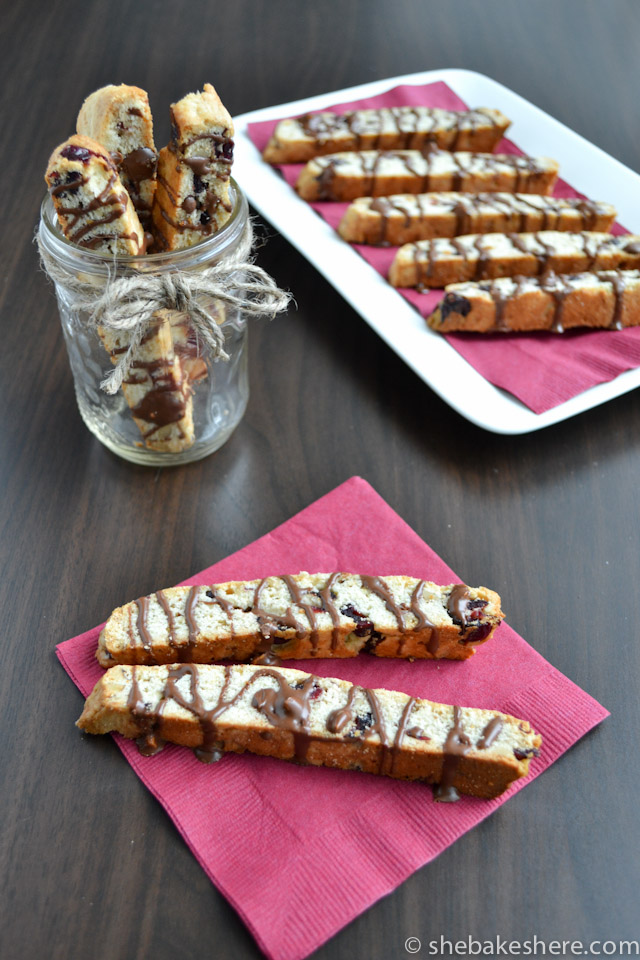 Happy December! Is it just me or did 2014 fly by? I know I can't be the only one who thinks this. It also feels weird to admit that I'm now a person who says that time is flying by. I remember being in grade school and thinking that everything was moving so s-l-o-w-l-y. Summer breaks were never long enough and December and Christmas always seemed like a lifetime away.
I'm also a little freaked out about 2014 ending so quickly because the end of the year gets me thinking about personal goals, both ones I made for myself at the beginning of the year and ones to set for the upcoming year. Hopefully when I review the big ol' list I made myself late last January, I won't be too disappointed. Silver lining – anything that wasn't achieved this year will definitely be on my list for 2015!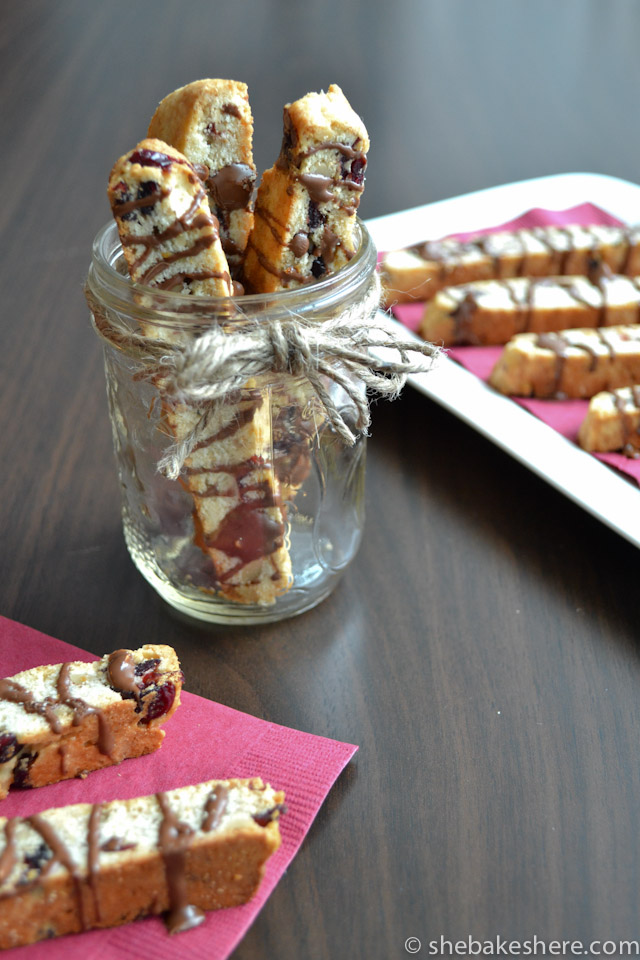 In the meantime, since it's now December I'm thrilled that I can finally share these biscotti cookies. In the almost 4 years of blogging, I'm almost embarrassed to admit that this is my first biscotti recipe. The first time I attempted biscotti was in late 2011 during my first year of blogging. The words epic fail come to mind when I remember that particular baking experience and since then, any further attempts at making biscotti have been pushed to the back-burner.
I decided to give these cookies another go when I recently visited an Italian bakery near Trevor's office. I fell in love with their amazing biscotti cookies and after researching a few simple recipes, I was determined to try making them again. I'm really glad that I did because I couldn't believe how easy they were to make this time around. I almost wish I could somehow go back to my previous attempt and figure out where I went wrong.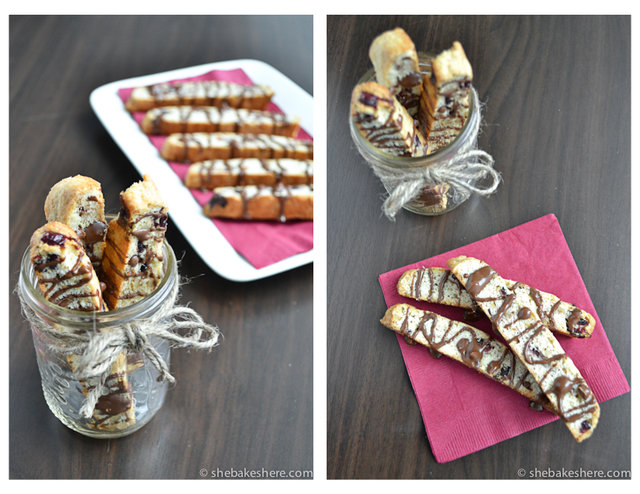 My favourite thing about biscotti is that the possibilities are endless. The recipe I'm posting has dried cranberries and toasted walnuts, but any dried fruit or chopped nuts you have on hand will do. You can add chocolate chips or cocoa powder and even dip or drizzle the cookies in chocolate if you are feeling extra fancy. The cookies themselves freeze beautifully, thaw quickly and make a wonderful addition to any cookie swap or holiday platter.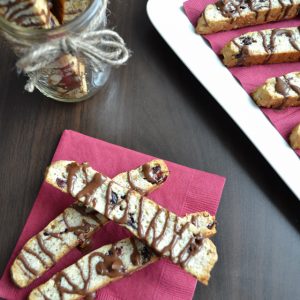 Cranberry Walnut Biscotti
Ingredients:
1/2 cup butter/margarine, softened
1 cup sugar
3 eggs
1 tsp vanilla extract
3 cups all-purpose flour
1/2 cup whole wheat pastry flour (or more all-purpose flour)
1 tsp baking powder
1 tsp cinnamon
1/4 tsp salt
1 cup dried cranberries
1 cup chopped walnuts
Optional:
Melted chocolate, for drizzling
Directions:
Preheat oven to 350*F. Line a baking sheet with parchment paper or a silicone baking mat.
In a large mixing bowl, cream butter/margarine and sugar. Add eggs and vanilla and continue to mix until well-combined.
In a separate bowl, whisk together all-purpose flour, whole wheat pastry flour (if using), cinnamon, baking powder and salt. With your mixer is on low, gradually add flour mixture to the wet mixture.
Using a wooden spoon, stir in dried cranberries and chopped walnuts.
Take half of the dough and shape into a 12-inch long roll on your baking sheet (flatten to about 1-inch thick). Do the same with remaining dough, leaving 3-4 inches between the two rolls. Bake for 25-30 minutes until they are a light brown and firm to the touch. Gently transfer the rolls to a wired rack and let cool to room temperature.
Once the rolls have cooled, use a sharp knife to slice diagonally in 1 inch wide sections. Place the sliced biscotti back on your baking sheet and bake for more 10 minutes, flipping the cookies halfway through. Cool on a wired rack and drizzle with melted chocolate.