Wedding Pie – One Year Later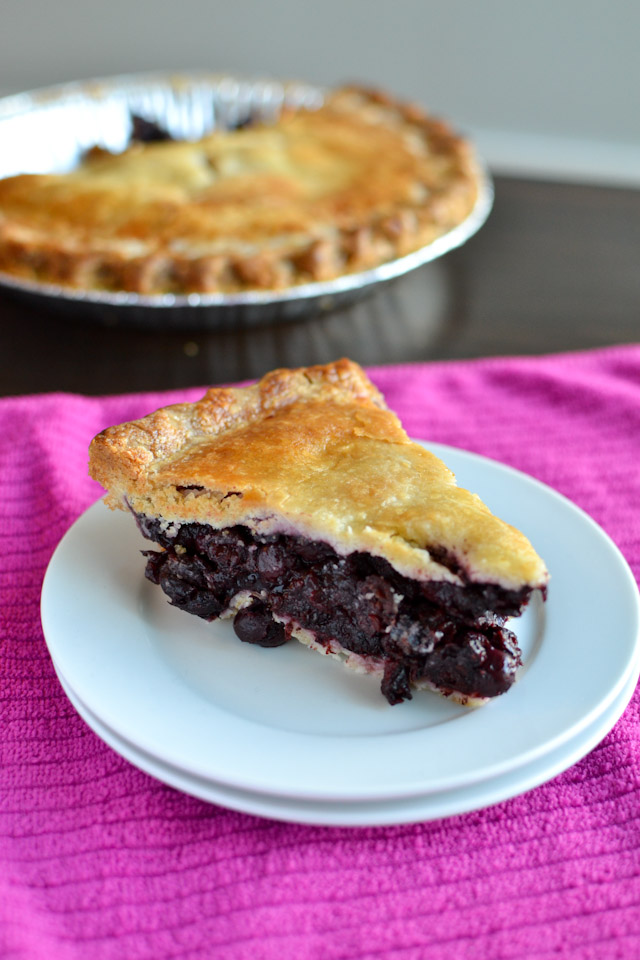 Here is a photo of a Saskatoon berry pie, fresh out of the oven. Well, as "fresh" as pie can be when instead of a cake, you have a pies for your wedding. And your main pie is not just any pie, but a Saskatoon berry pie, a flavour requested by groom who was born and bred in Saskatchewan. And then after the wedding, you tenderly wrap most of that pie in plastic and tin foil and then you freeze it with the tradition that you will both enjoy a slice on your one year anniversary on August 16th 2014.
Today is our one year anniversary and technically, we had to cheat this tradition by a few days because we're currently on route to another wedding. This upcoming wedding holds a dear place in my heart because the bride-to-be was one of my close friends in high school and also one of my bridesmaids. So a couple days ago, I unfroze, unwrapped and baked our wedding pie so we could each enjoy a slice.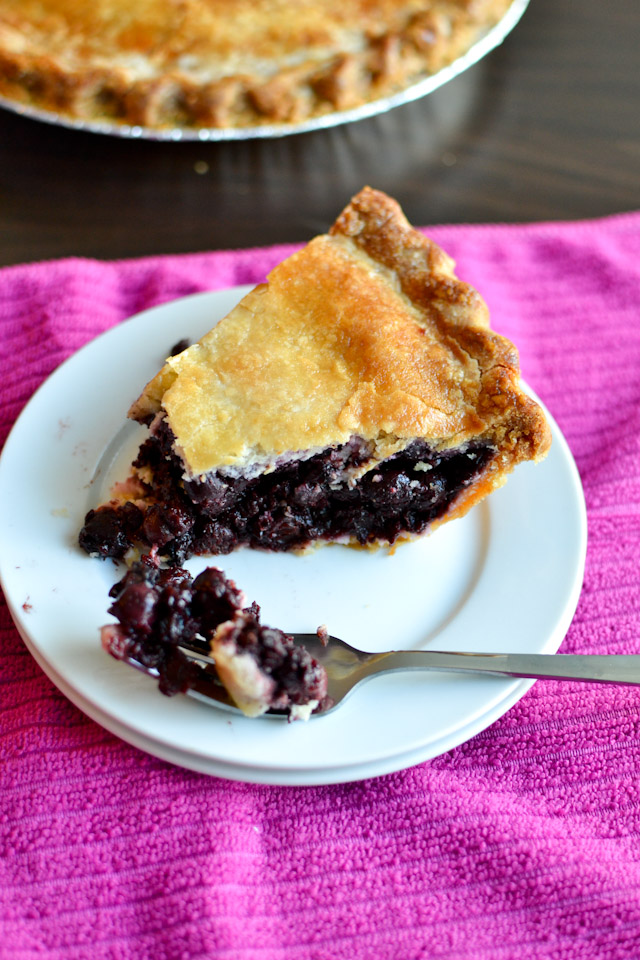 On our wedding day, the pie was delicious. We each had a bite for photos and later in the night, Trevor cut himself a full slice to enjoy. But as pretty as the pictures look, I guess you can't deny that the pie was frozen for a year and recently survived a move from our old apartment to our new-to-us condo. In fact, Trevor's exact words when we each took a bite was "it tastes like it spent a year in the freezer." Oh well, you can't win them all!
Happy one year anniversary to my best friend and the love of my life. Although we get to spend today chilling out in the airport, I'm thrilled to be able to spent it knowing that we're about to cross off a couple places off our travel bucket list!