5 Fun Things I Did Last Month Instead of Blogging
Hellooooo April!
It's been pretty quiet here. My Feedly newsfeed has been pretty empty too, so I'm glad I'm not the only one taking some time away from the computer screen. There has been some baking going on, but nothing worth sharing for the last few weeks. And when I wasn't in the kitchen last month, it was busy, busy busy.
So busy in fact that here is a list of 5 fun things I did last month instead of blogging. I tend to feel guilty now that I'm not maintaining a regular posting schedule, but I thought this would be a nice reminder that it's always good to step away from the keyboard and enjoy life when things get busy.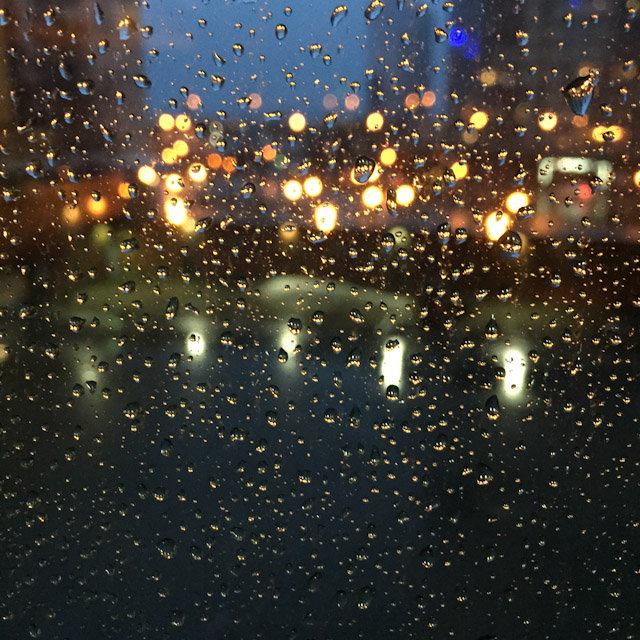 1. Walk Around More Outside
Okay, all rainy weather jokes aside I did make more of an attempt to get outside more. Taking a walk during my lunch hour at work has been doing wonders for my mood and my afternoon productivity. Instead of mindlessly flipping through my music, I've also been listening to a lot more podcasts and trying to activate my brain. This has been been especially useful even when I'm half awake and dragging myself to the subway at 7am. My walk home has now been my favourite part of my afternoons and sometimes if I'm listening to a particular good podcast episode, I'll take a longer way to get home.
Podcasts I'm digging right now: Gilmore Guys, Mo' Money Podcast and Budgets & Cents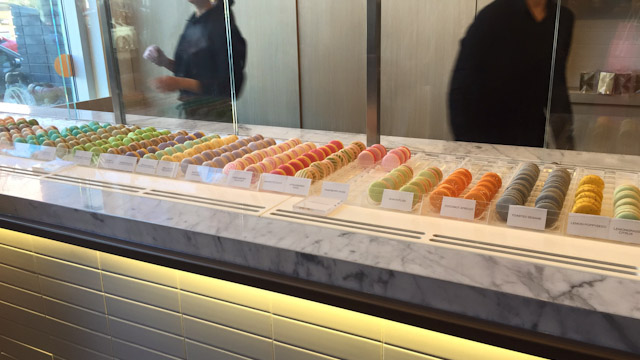 2. Macaron Day
This was the first year that my sister was in Toronto for Macaron Day. She stayed overnight on Saturday and then on the Sunday, we hit up my favourite two shops on Queen Street West: Nadege Patisserie and Butter Avenue. Lots of Instagram photos and a decent sugar coma followed, but it was for a good cause and I will never pass up a chance to eat lots of macarons for charity.
Flavours I'm still dreaming about: Nadege's salted caramel and Butter Avenue's mint chocolate and apricot coconut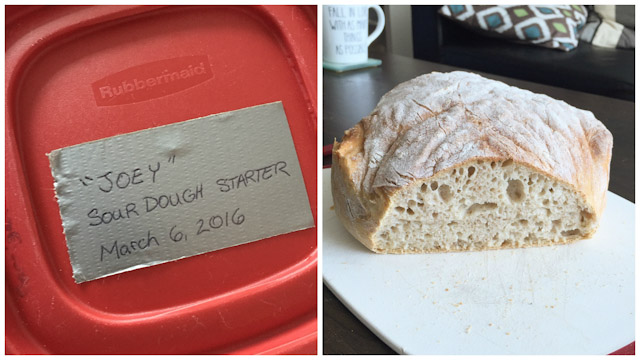 3. Experimented in Bread Making
Earlier in March, I became really inspired to make my own bread, so much so that I spent two evenings googling about creating my own sourdough starter. We were in the middle of watching Friends on Netflix (currently on the last season), so I aptly named my starter Joey and made a place for him on the top of our fridge. After a solid week of constant feedings, he turned out a pretty decent loaf that only lasted 2 days. The remainder of Joey is currently resting in the bottom of our fridge, so I'll probably pull him out again later this month and start the process over again.
Things I learned the first time around: no tight-lid containers, water is not always needed during feedings and talking to your starter is completely fine when your husband is on a work trip.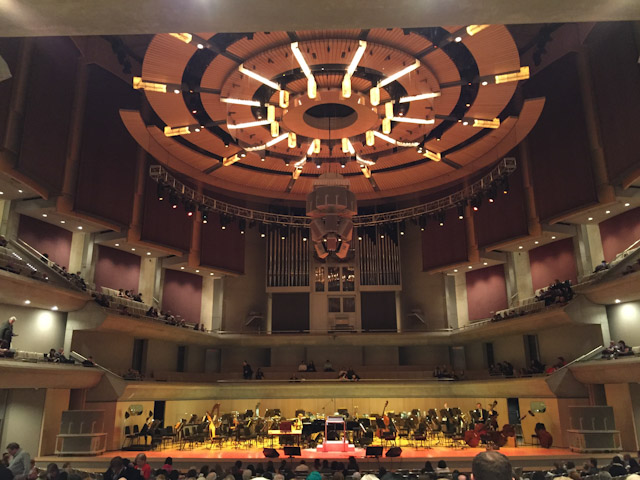 4. On Broadway at the Toronto Symphony Orchestra
Being the musical lovers that we are, Trevor and I couldn't pass up this concert at the Toronto Symphony Orchestra. We've talked about going to the TSO for a while now, but it was the last minute performer change that really motivated me to get tickets back in January. I pretty much never miss a chance to see Darren Criss perform live in Toronto and having him sing my favourite Broadway songs was just the extra icing on the cake. It was also a treat to be introduced to Betsy Wolfe who has a showstopping voice and had the best costume changes during the 2-hour performance. Even Trevor agreed that it was a great show.
Favourite songs of the night: "Falling Slowly" from Once, "Before and After You" / "One Second and a Million Miles" from The Bridges of Madison County and an acoustic guitar version of "I Dreamed a Dream" from Les Misérables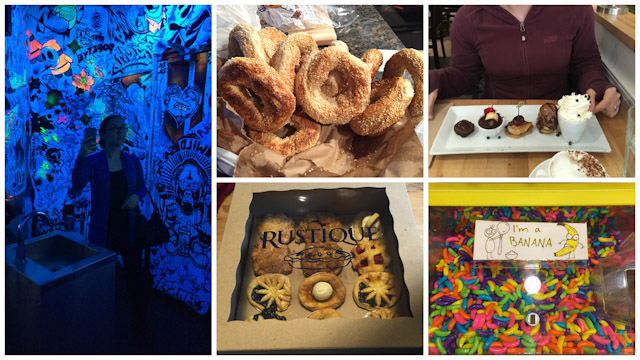 5. Easter Weekend in Montreal
In the last few years, Trevor and I have traveled to London, Paris, New York, Calgary and made countless trips to visit my parents in Northern Ontario. Yet somehow in the almost 6 years of living here, we'd never been to Montreal. At the beginning of January, we made a pact to visit in 2016 and as luck would have it, we managed to snag a deal through Via Rail for the Easter long weekend. We booked some extra days off work, took a food tour around Mile End, checked out some record stores, visited the Montreal Museum of Fine Arts and ate our way through many restaurants and bakeries. Our feet may be a little more sore on the train ride home, but it was a great trip all around – especially since we brought back St-Viateur bagels and bottles of ice apple cider.
I got so food crazy during our trip: that I created our own hashtag on Instagram (#jessandtreveatmontreal) and managed to put myself into two separate food comas.
Here is to an equally busy (but fun) upcoming April!