Mini Banana Pumpkin Muffins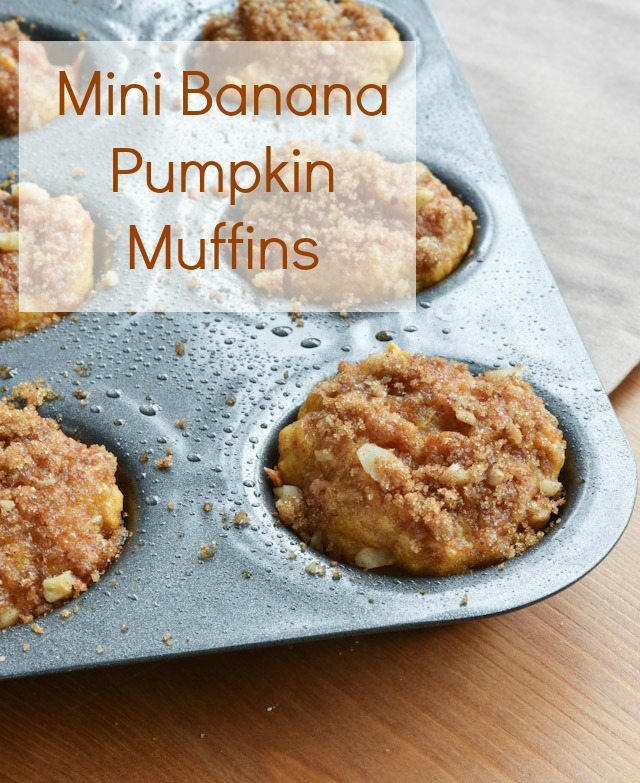 Is it just me, or does anyone else get super bummed out after daylight savings ends and we are forced to set our clocks back another hour? I know it's only one hour and in the grand scheme of things, I really needed that extra hour of sleep on Sunday, but now that the sun is setting earlier, the days are feeling really short. I'm finding myself rushing to get home after work just so I can enjoy the precious 20 minutes or so of light I get in my kitchen before night sets in. And taking food photos after work? Not going to happen anymore. When we lived in central time zone Saskatchewan, we didn't have to change our clocks, so even after 3 years this time change is still throwing me off.
Luckily we're still yet to get all the snow my prairie friends have been dealing with, so I'll take a little time change over having to pull out my winter boots any day. As a kid, I remember trick-or-treating in the country with my winter jacket under my costume and this year's Halloween was pouring rain. These city kids don't know how good they have it. Winter is definitely looming and the one thing I'm not looking forward to the first city snow fall. So in an attempt to hold onto the goodness of fall for just a little bit longer, I'm bringing you another pumpkin recipe. An actual pumpkin recipe.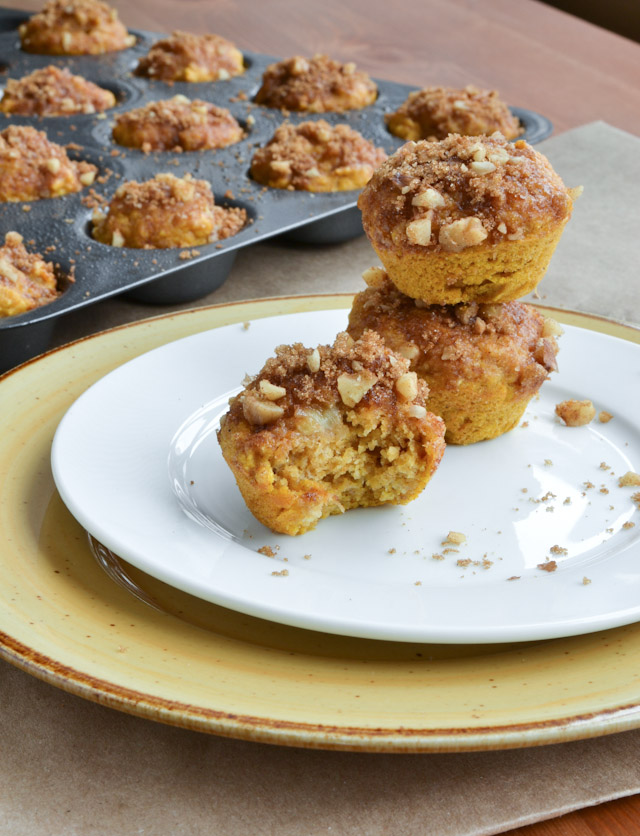 These muffins are a great way to use up any leftover pumpkin puree you may have sitting around because the recipe only calls for 1/2 a cup. If you are like me and still rely on pure pumpkin in a can because you're haven't found enough time in your day to buy, cut and roast your own pumpkin (someday!), this recipe will hardly make a dent in the large ED Smith cans. I ended up using the rest of the puree in making homemade pumpkin spiced lattes (not the best recipe, but still fun to drink) and making Angela's vegan pumpkin mac'n cheeze for supper. Comfort food at it's finest!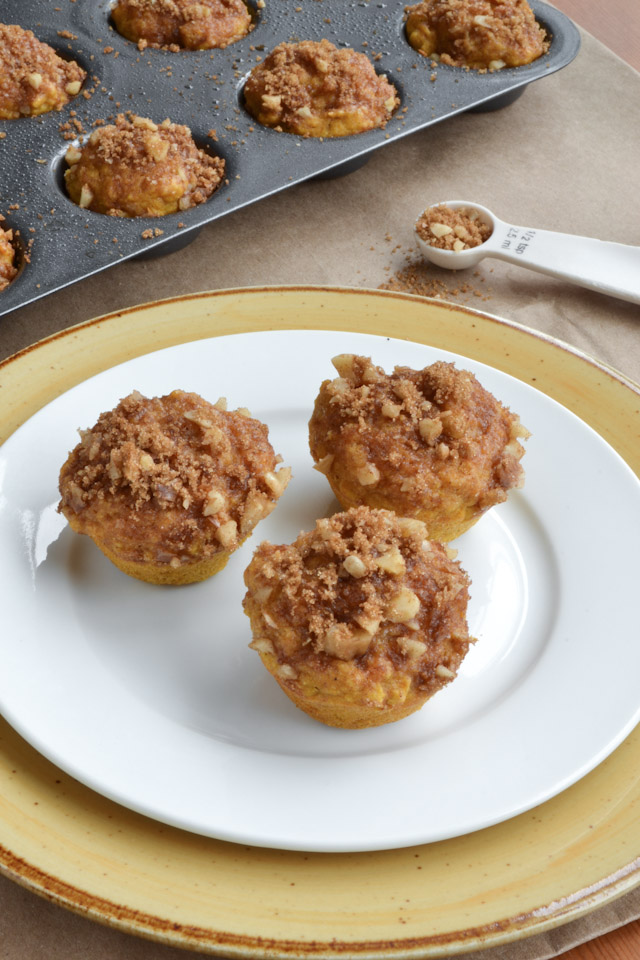 You can make these muffins in a regular muffin pan, but I decided to dig out my barely used mini-muffin tin. No one suspects mini muffins because they are so cute and what difference is it to pop one or five in your mouth every time you wander into the kitchen? What I also really loved about these muffins was the crumble topping. It's amazing what a little cinnamon, brown sugar and walnuts can do for the soul.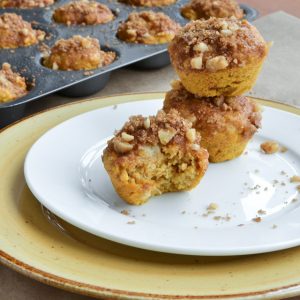 Mini Banana Pumpkin Muffins
Ingredients:
1 3/4 cups flour
2 tsp baking powder
1 tsp pumpkin pie spice
1/4 tsp salt
2 large ripe bananas
1/4 cup vegetable oil
1/4 cup milk
1/2 cup pumpkin puree
1/4 cup graduated sugar
1 egg
Crumble Topping
1/4 cup brown sugar
1/2 tsp cinnamon
1/4 cup walnuts, chopped
Directions:
Preheat your oven to 350*F and spray your mini muffin pan with a non-stick cooking spray.
In a large bowl, whisk together flour, baking powder, pumpkin pie spice and salt. Set aside.
In a medium sized bowl, mash the bananas with a fork or a potato masher. Add vegetable oil, almond milk, pumpkin puree, sugar and egg.
Add the wet mixture to the dry mixture and stir with a wooden spoon until just combined. In a small bowl, mix brown sugar, cinnamon and chopped walnuts.
Fill the muffins tins with batter and sprinkle with sugar mixture. Bake for 4-6 minutes until the top of the muffins are a light brown.
Remove the pan from the oven and let cool for a few minutes before gently removing by running a butter knife around the edges of each muffin. Cool completely on a wired rack and store in an air-tight container.