No-Bake Banana Chocolate Cookies with Espresso and Walnuts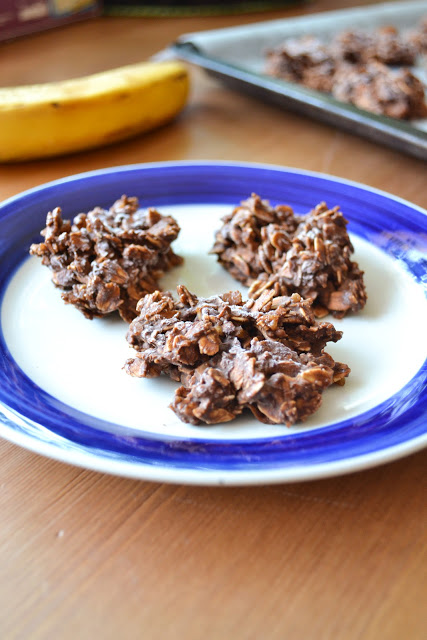 Would you believe that this isn't my first blog post for these no bake banana chocolate cookies? The first one I started when these cookies were resting in the freezer. I typed out the recipe, went to do other things….and then – poof! Somehow it didn't save. A week later, when I finally had time to go and edit what I had started, there was nothing.
I blame the internet. These cookies were so good that it just went and ate it. 🙂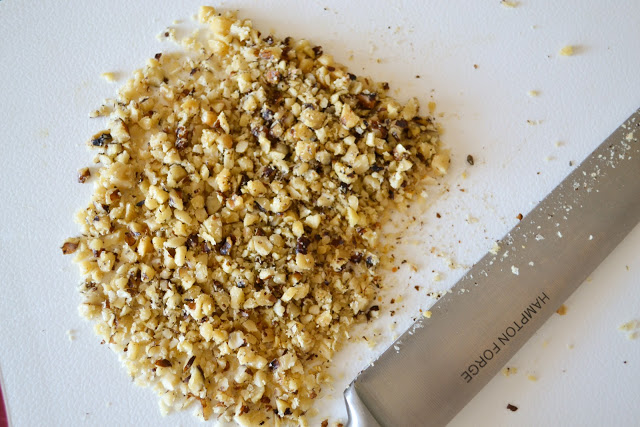 Since a week had gone by, I could barely remember the recipe and had to make it again. I'm sure in another world this would have been a terrible thing, but I was looking forward to eating more of these cookies, especially in this heat wave that Toronto seems to be having.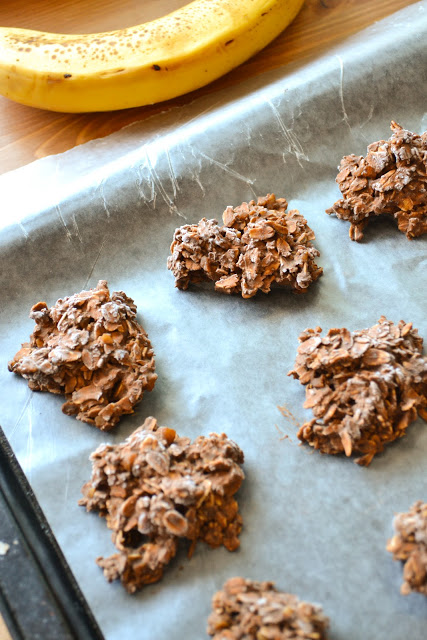 Since this heat wave started, I've been very reluctant to turn on my oven unless it's absolutely completely necessary (the need to bake chocolate chip cookies isn't that big of an emergency yet). We're trying not to turn on our air conditioner since it's only, you know May, and it eats up a lot of our hydro bill. Nope, right now I'm holding out for mid-July when I'm sure I'll be more likely to melt into my kitchen floor.
Until then, I've been dreaming up a lot of no-bake recipes – desserts that can be made with the aid of my fridge or freezer. I remember making no-bake chocolate cookies a lot when I was a kid, but this time instead of the usual margarine and oil, I decided to take a healthier route and use a mashed banana to hold it all together.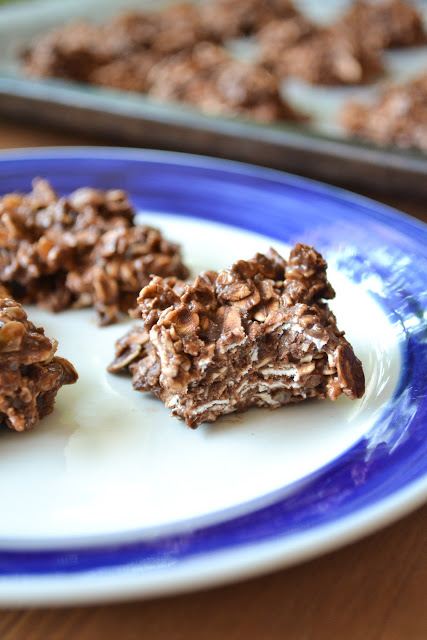 Add that along with a bit of espresso powder to help boost the chocolate taste and chopped walnuts for crunch, and these chewy, wholesome cookies are almost healthy enough to be eaten as a dessert after breakfast.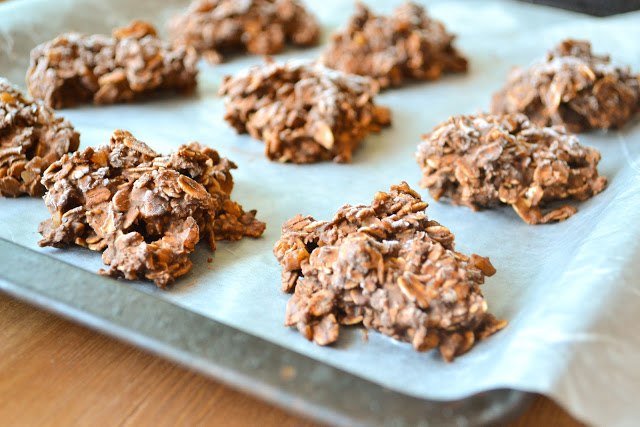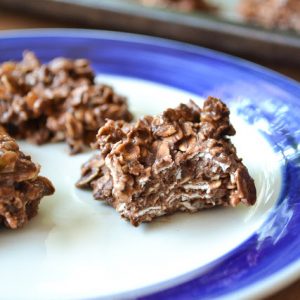 No-Bake Banana Chocolate Cookies with Espresso and Walnuts
Ingredients:
2/3 cup almond milk
2 tbsp cocoa powder
1/2 tsp espresso powder
1 1/2 cup rolled oats
1 ripe banana, mashed
1/3 cup of finely chopped walnuts
Dash of salt
Directions:
In a saucepan, whisk together the almond milk, cocoa powder and espresso powder. Heat on the stovetop until it just starts to boil gently and then remove promptly. While it cools, begin assembling the other ingredients.
Finely chop up your walnuts with a sharp knife. In a large bowl, mash your banana with a fork. Add nuts, rolled oats and the slightly-warm-to-the-touch chocolate mixture. Add a dash of salt and mix with a wooden spoon.
Drop mounds on a parchment lined cookie sheet and place in the freezer to harden, about 25-35 minutes. Remove from freezer and let thaw on the counter for a minute or so before enjoying.