Green Tea (Matcha) Shortbread Cookies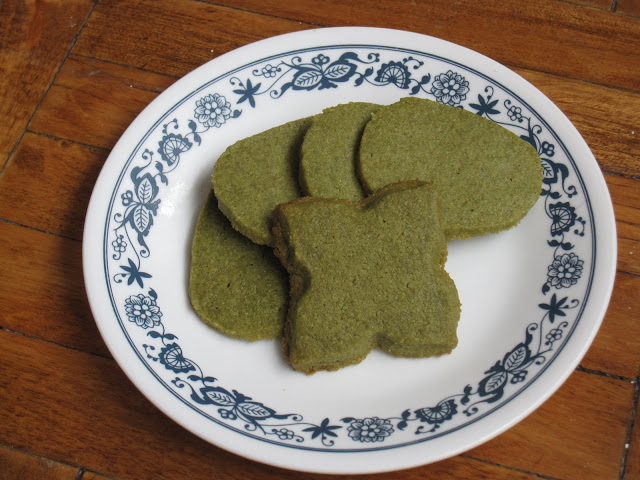 Matcha (green tea) powder is delicious in baking. You heard it here first, folks! 🙂
Matcha powder is especially delicious when paired up with the delicate art of shortbread. Savoury, buttery and oh-so-sinful. I just love the way it melts into goodness on my tongue and crumbles away in my hands when I eat it.
Show of hands, I can't be the only one, right? That must be why those large tins of chocolate shortbread at Costco are so darn popular, especially around the holiday season.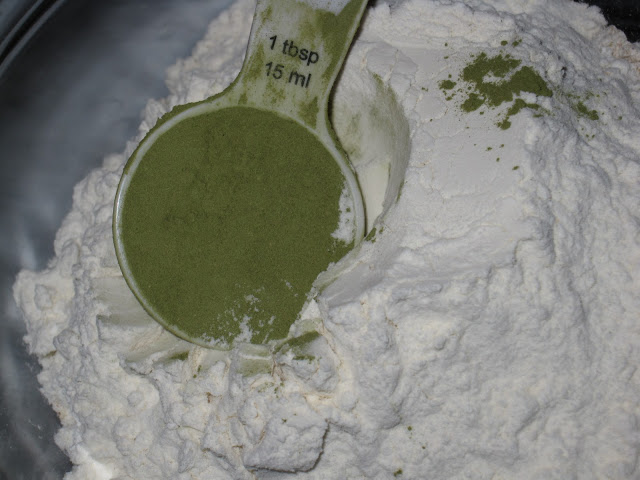 Shortbread is pretty much the only recipe I won't substitute margarine for butter. I did it once and it was a terrible, terrible disaster. Actually, it wasn't so terrible, but it obviously in the end, it wasn't the shortbread effect that I was going for. Shortbread needs to be buttery, just like birds need to fly and Trevor needs a shot of expresso in the morning to remain human, civil and functional.
I'm serious, don't get in the way of his direct path from the bedroom to the kitchen in the mornings. In fact, don't get in either of our ways in the morning. We aren't very good morning people. 🙂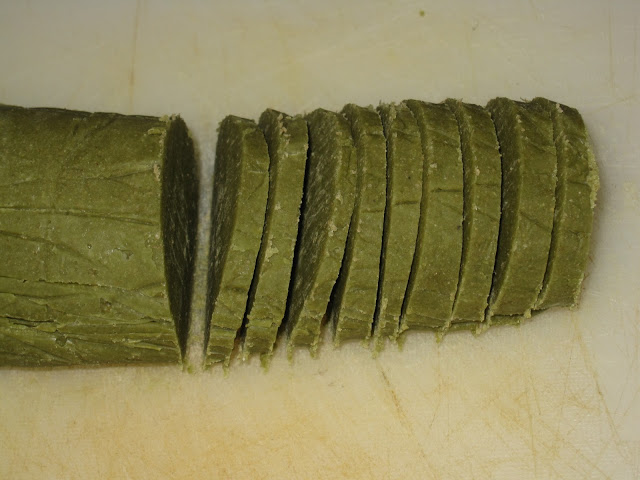 For the shortbread, I used the same tin of matcha powder from making my Green Tea Whoopie Pies for Toronto Bakes for Japan. For $30, this little tin sure goes a long way!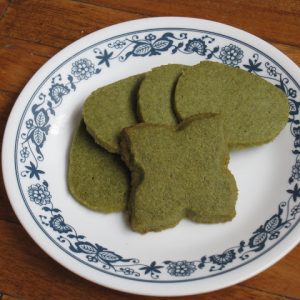 Green Tea (Matcha) Shortbread Cookies
Ingredients:
2 cups all purpose flour
1 1/2 tbsp matcha (green tea) powder
1/4 tsp salt
1 cup unsalted butter, room temperature
1/2 cup powdered sugar
Directions:
In a small bowl, sift together the flour, matcha powder and salt.
In a mixing bowl, beat softened butter and powdered sugar until fluffy. Slowly add the flour mixture until just mixed.
Roll the dough into a log that is your desired width of cookies (the recipe suggests 2 inches, I went a bit bigger). Wrap the log in plastic wrap and place in the freezer for 20 minutes or in the fridge overnight.
Preheat the oven to 325*F.
Using a sharp knife, cut the the log into round slices and place on a baking sheet on parchment paper or rubber silicone mat.
Bake for 10-15 minutes until the edges are a light golden brown. Cool for a few minutes on baking sheet and then transfer to a wire rack.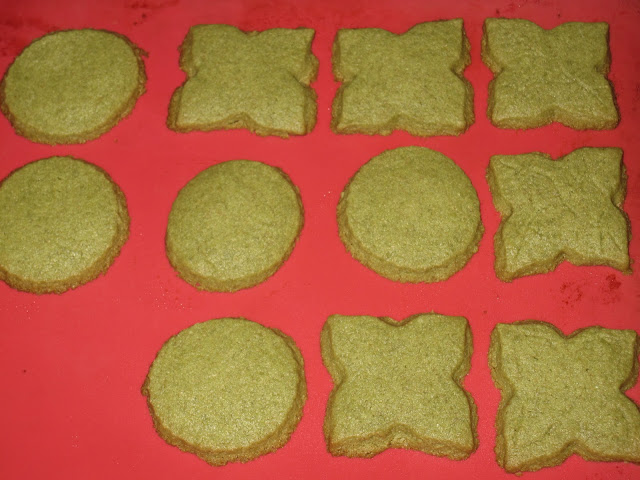 If you are feeling a little more creative, you can roll out the dough and use cookie cutters for a more prettier shape. They do spread a bit though, so if you want them to keep their shape, I suggest using Bridget's neat little trick for trimming the edges.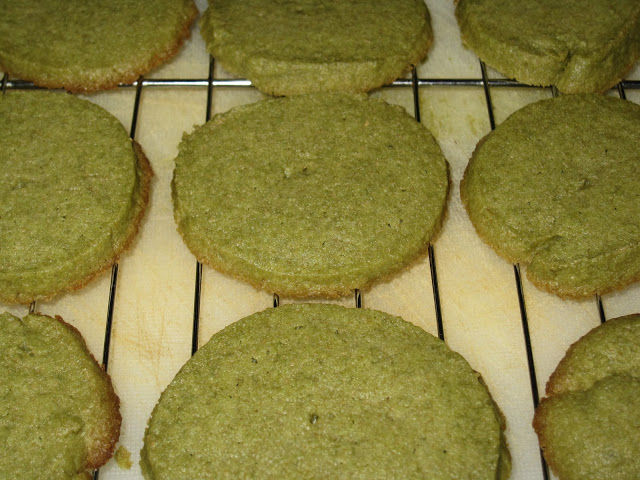 I hope you enjoy these! They didn't last long at our place, especially when my brother Nathan decided to have a few for breakfast before we set out on a family outing. He normally doesn't even eat breakfast, but these cookies were too good to pass up.