Vegan Chocolate and Vanilla Marble Cupcakes
A couple months ago, I bought a couple new vegan baking cookbooks to find more recipes for Trevor's allergy. Since he can't have milk products containing lactose, I'm always on the lookout for milk-free recipes. I consider it to be a fun challenge.
Although he's not a big cupcake fan, I just had to buy this book.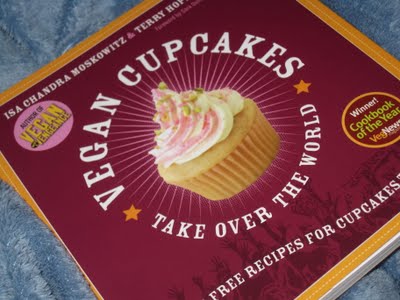 And makes these.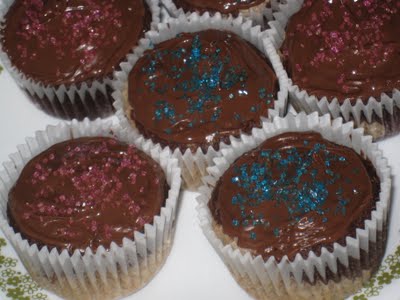 Chocolate and vanilla marbled cupcake. The recipe called for a dairy-free milk, so I used almond milk. Luckily, I've been able to buy cases of the stuff from Costco.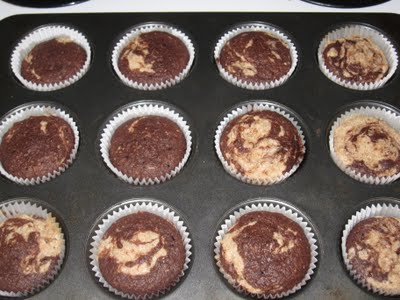 I wasn't sure how well they would rise since there is no egg in the recipe, but as it turns out, I had nothing to worry about.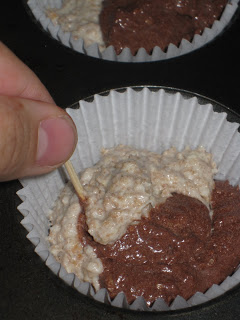 To create the marbling effect in the cupcakes, following the book's instructions, I spooned the chocolate and vanilla batters separately into either side of the baking cup and then used a toothpick to swirl. The outer edges were swirled clockwise.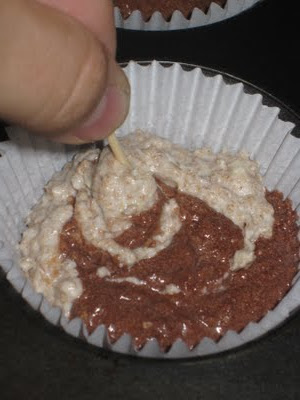 And inside, I swirled counter-clockwise. The batter was a little thick because I used whole wheat flour. I need to pick up some more whole wheat pastry flour. It keeps the nutrition intact but the baking comes out more fluffy and less dense.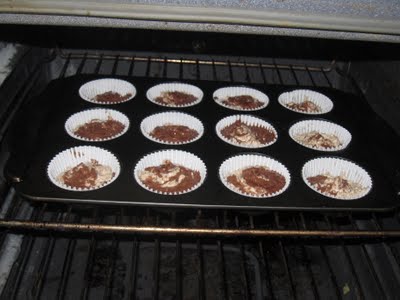 All ready for the oven. (And yes, I really need to clean the bottom of my oven).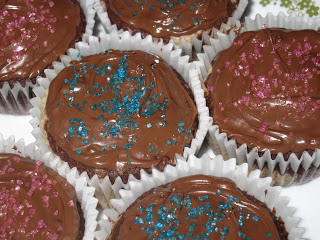 Covered in a little Nutella (for me) and some sprinkles and these guys were ready to be enjoyed.
Pick up Isa Chandra Mosewitz and Terry Hope Romero's book and enjoy these and 74 other recipes today!