Canada's Baking & Sweets Show 2011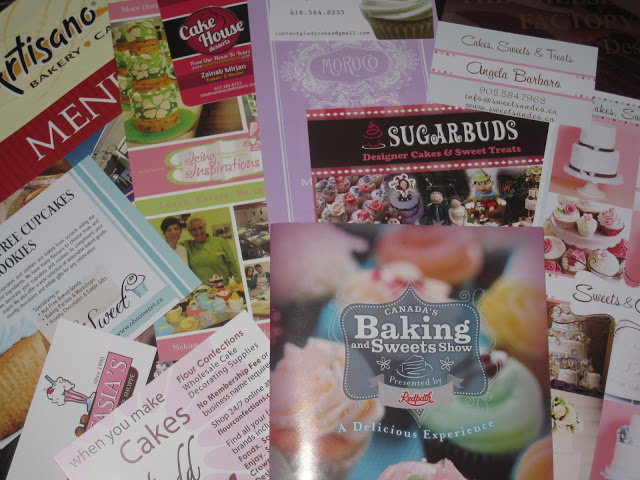 Last week, I was able to convince Trevor to accompany me to the first annual Canada's Baking & Sweets Show in Mississauga. When I first heard about this conference, I thought I had died and gone to heaven. A show all about cupcakes, cookies, icing and fondant? A place where I could sample baked goodies from all over the Southern Ontario and beyond? I knew I had hit the jackpot!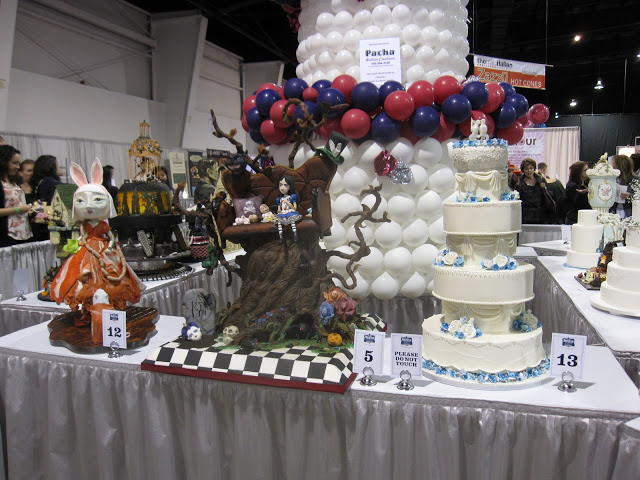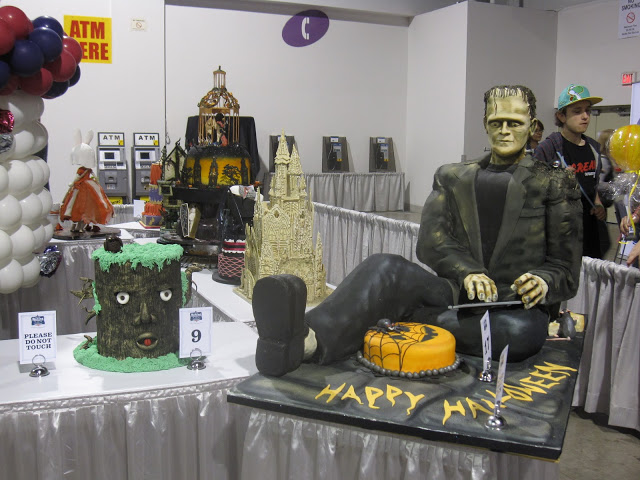 The morning of the show, I made some green smoothies to counteract all the sugar we were about to consume and we hit the road. Upon entering the conference, we were greeted by the Halloween and Wedding themed cakes on display for the professional baking competition. It was surreal seeing these cakes up close and knowing that they were edible.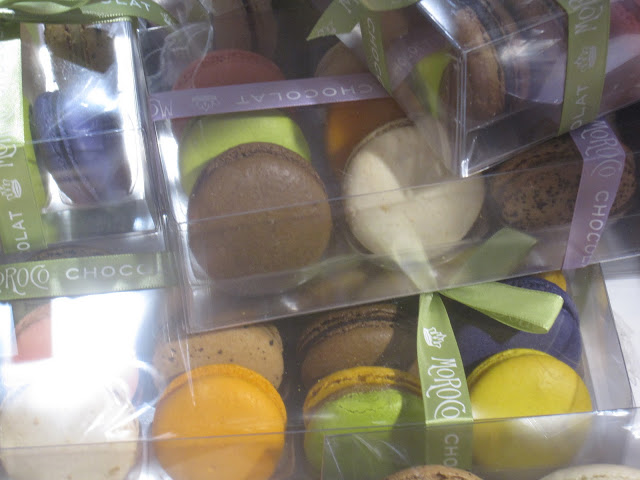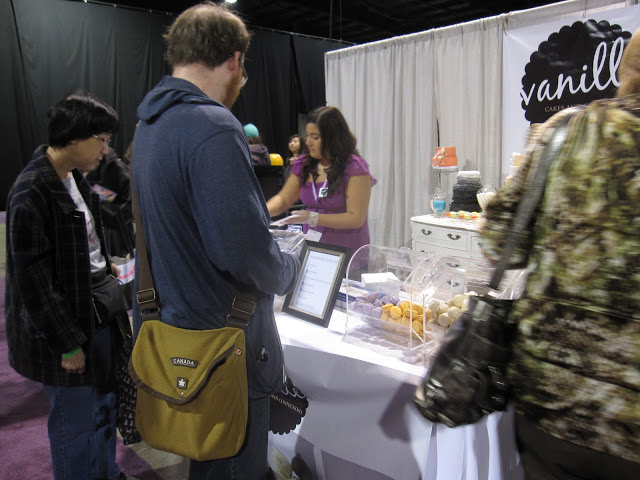 All the booths were selling baked goods and they were quite generous with their free samples as well. For my first purchase, I spent a good time checking out the adorable little boxes of macarons at the MoRoCo Chocolat booth before setting on a single passion-fruit macaron at the Vanille Cakes and Confections booth, as they were individually priced at $2 each.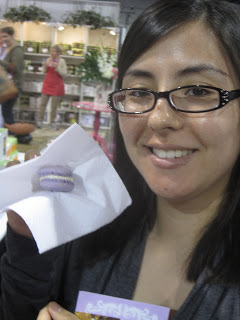 Trevor was surprising game with trying one with me and now I can finally say that I've eaten one – we are macaron virgins no more! Now I just have to find time to try making them myself.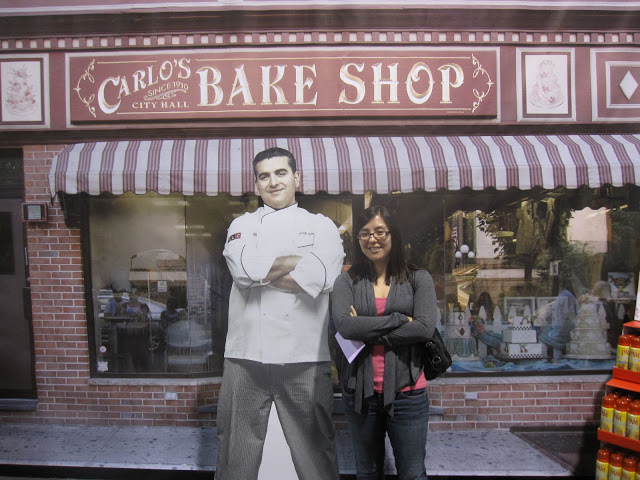 Since we opted for the (cheaper) Friday tickets to the show, we ended up missing Buddy from Cake Boss. I got my fix visiting the Pam Baking Spray booth and posing with the life-size cutout.
My second purchase was a red-velvet cupcake with delicious cream cheese icing. I was too smitten with it to take a picture.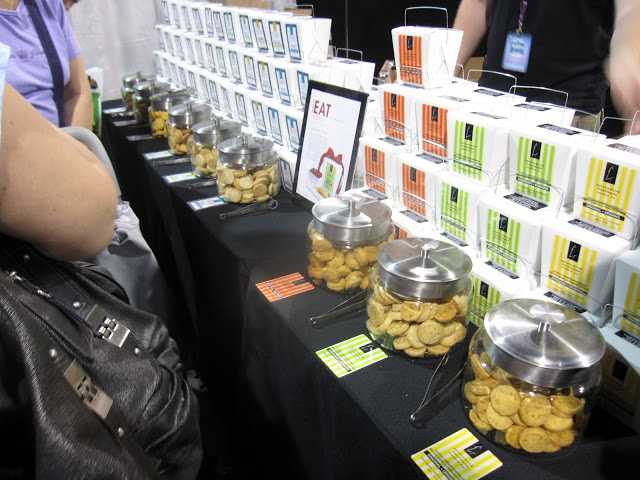 Trevor's favourite booth was the Sprucewood Hand Made Cookie Company, who was very generous with the serve yourself free samples. They made your usual shortbread cookies, but their standout product was their savoury cheddar shortbread cookies. We were big fans of the cheddar/rosemary flavour and must have stopped at that booth at least three different times. I'm sure Trevor and his lactose intolerance paid for it later.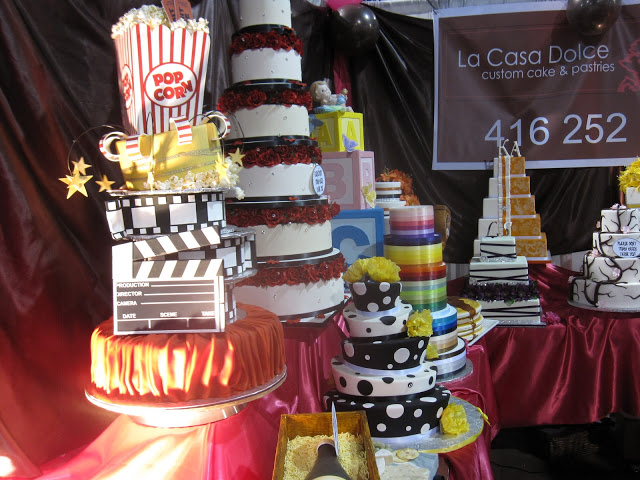 There were plenty of cake booths, but my favourite had to be from La Casa Dolce. Their movie themed cake blew me away.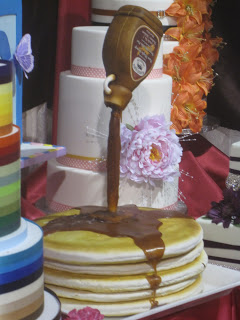 Also, a pancake/maple syrup cake anyone?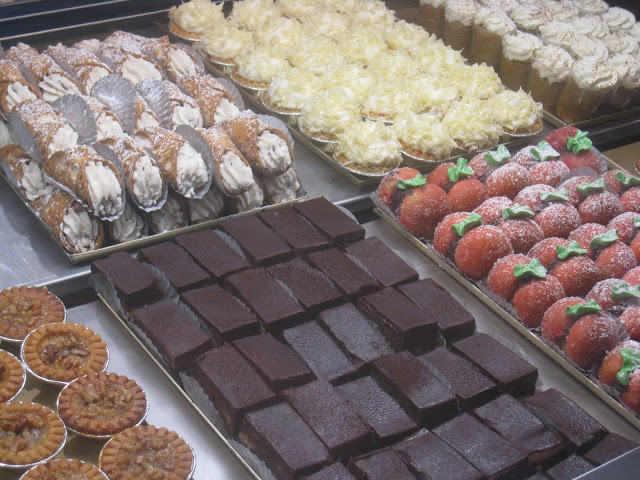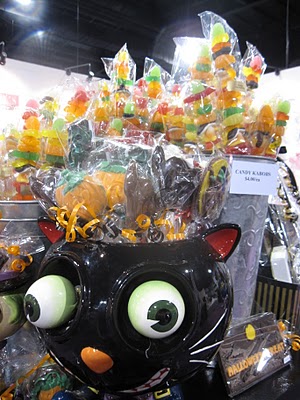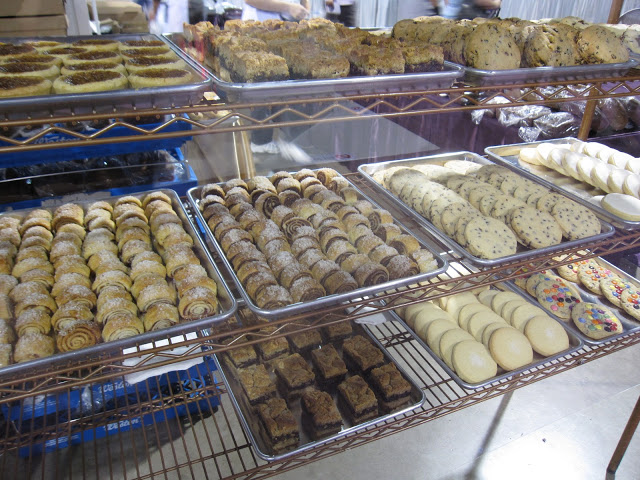 Beside baked goods, there were also candy booths, a bagel booth, and plenty of fondant and baking supply booths. I spent a good time wandering around Golda's Kitchen booth before Trevor pointed out that this was the third time I had migrated myself there – lol.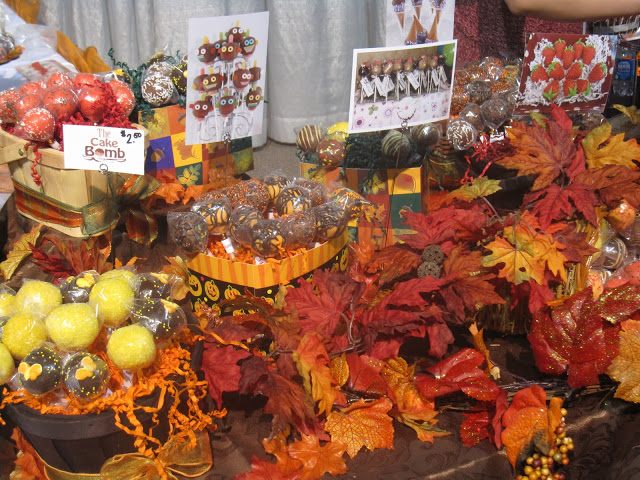 The cake pop booths reminded me of Bakerella. Even though I met her last year, I'm crossing my fingers that she can be a guest speaker next year!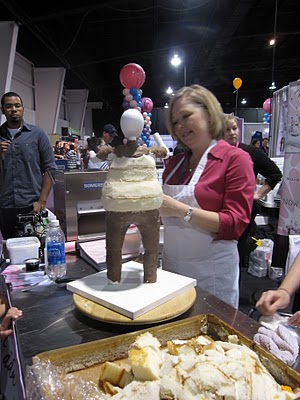 I managed to pick up a ton of business cards and pamphlets for baking classes around the GTA, so hopefully I can get back into the swing of taking classes and baking again. This conference really inspired me to start baking again, so hopefully there will be some new and exciting recipes on this site soon.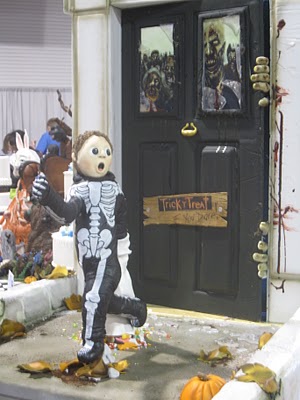 I'm already thinking about the deliciousness of next year's conference – haha!