Mushroom Chicken Burgers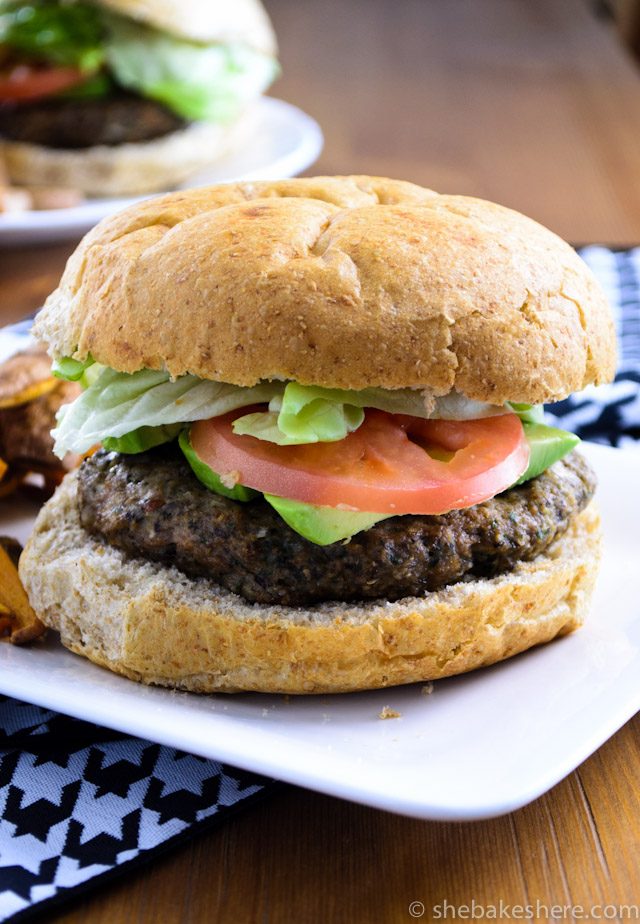 I'm sitting here grinning like an idiot because this is the first day we've had both sun and warmth in Toronto for a very long time. For the past month, it's either been one or the other. Or else pouring rain. I actually had to buy a new umbrella a couple weeks ago because my old one decided to spontaneously turn itself inside out in the wind and then refused to close properly. So yeah, I'm super pumped that it's finally nice out for real this time. Not bad for the middle of May!
The long weekend is also coming up and that means one of two things. One, the Toronto Island ferry terminal is going to be complete chaos this weekend(*). Especially because this week is calling for insane warm temperatures. Two, barbecue season is upon us, so I will be fighting the rest of my condo neighbours for use of the three BBQs that are out on the main patio. The fact that we can't have a BBQ on our own balcony bums me out a little, but that's okay. I'm happy that we at least get to use a BBQ here, unlike our last place which didn't have any outdoor space at all.
(* Edit: according to this article, it appears that ferry service to Toronto Island has been suspended to the general public due to flooding and rising water levels).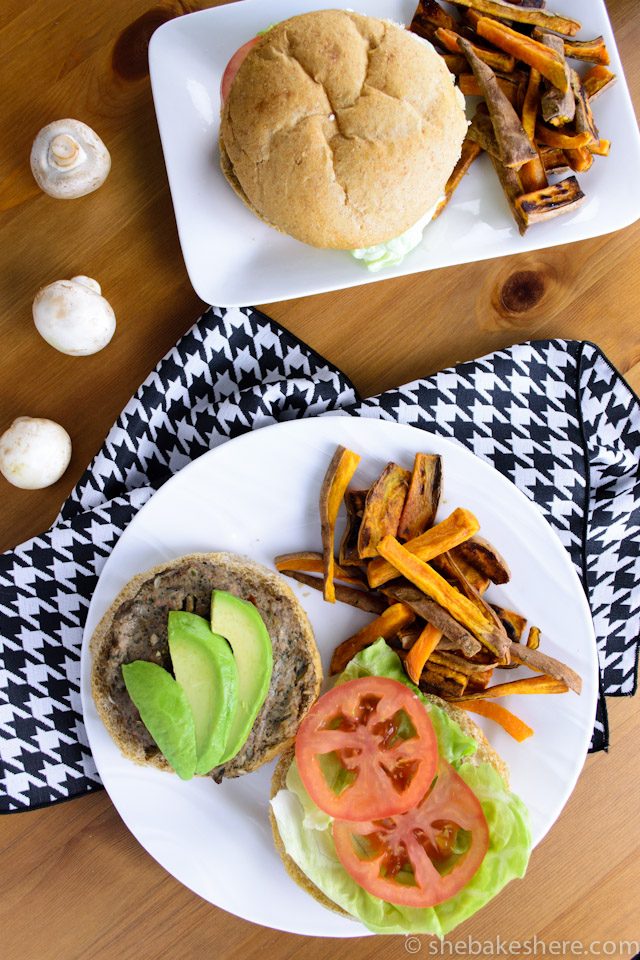 One thing that I'm for sure going to be eating a lot of this summer are these mushroom chicken burgers I dreamed up a couple weeks ago in preparation for barbecue season. I've been a huge fan of mushrooms since birth and when I stopped eating beef, I sorely missed having a good mushroom burger. Veggie burgers, especially ones served in restaurants and popular burger joints, tend to be pretty meh and have funny textures that I can't always get around. And burgers made with ground chicken can be way too dry and flavourless for my liking. I like a good, juicy, meaty burger, so I took matters into my own hands and, with the help of finely chopped mushrooms and ground chicken, I made the burger of my dreams.
I didn't realize it until recently that adding mushrooms to meat protein is actually referred to as "blend and extend" in the food world. It's a way to bulk up meals while also adding an extra serving of vegetables. Besides burgers, this can also be done with tacos, pizza, and spaghetti sauce.
Adding mushrooms to ground chicken is a really great way to keep moisture in during the cooking process and these mushroom chicken burgers are just as thick and juicy as their beef counterparts. As a habit I picked up from making my own veggie burgers, I added some hulled sunflower seeds for a crunchy texture, but feel free to omit them if you're not into crunchy things in your burgers. I get it, we all have our preferences. I'm Team "Put Mustard on my Burger," but I won't shame you if you're Team Ketchup.
Mushroom Chicken Burgers
Ingredients:
1 small onion
1 garlic clove
1/2 lb whole mushrooms, washed and stems removed
1/4 cup hulled sunflower seeds
1 tbsp dried parsley
1 tsp soy sauce
Pinch of salt/pepper
1 tsp crushed dried red pepper (optional)
1 lb ground chicken
1/2 cup bread crumbs
Directions:
Add the peeled onion and garlic to a large food processor and process until finely chopped. Add mushrooms and process again until the mushrooms are finely chopped (try not to puree). Don't worry about making sure all the pieces are the same size. It's good to have various sizes for texture and you can always chop any large pieces with a knife.
Add the chopped mushroom mixture to a large bowl and add hulled sunflower seeds, dried parsley, soy sauce, salt, pepper and crushed dried red pepper (if using). Stir until just combined. Add ground chicken and bread crumbs and mix until well blended.
Shape the mixture into flat patties and place the patties on a preheated medium-hot BBQ grill. Cook for 4 to 5 minutes on each side, or until the juices run clear when lightly pressed on with the flat side of a spatula. If using an oven, preheat to 350*F and lightly grease the oven grill pan. Cook for 10 minutes on each side, or until the juices run clear when lightly pressed with the flat side of a spatula.
Serve the burgers on buns with your favourite toppings.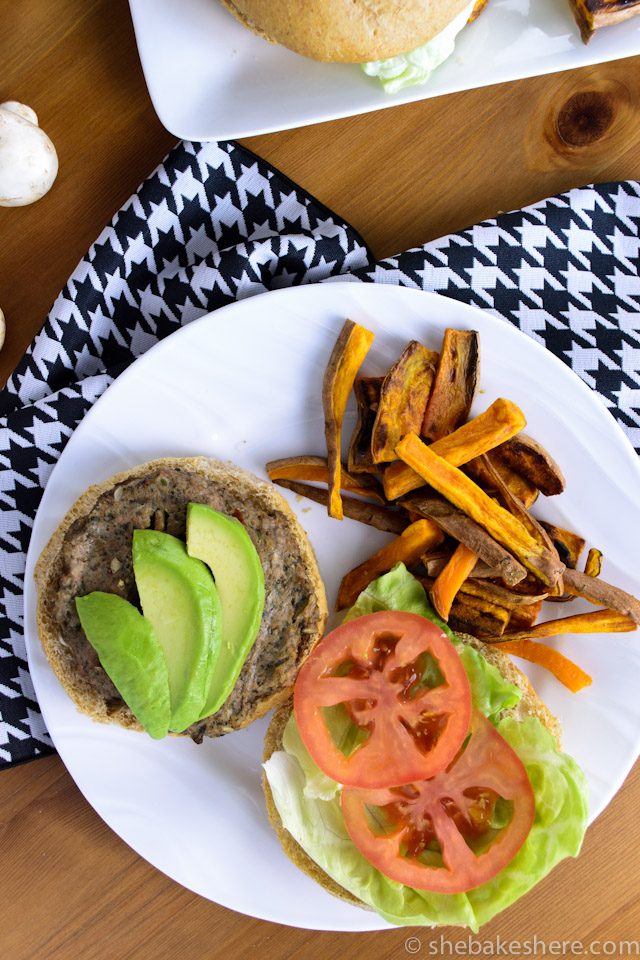 Happy long weekend everyone! Hope the sun is shining wherever you may be.