Melt in Your Mouth Snowball Cookies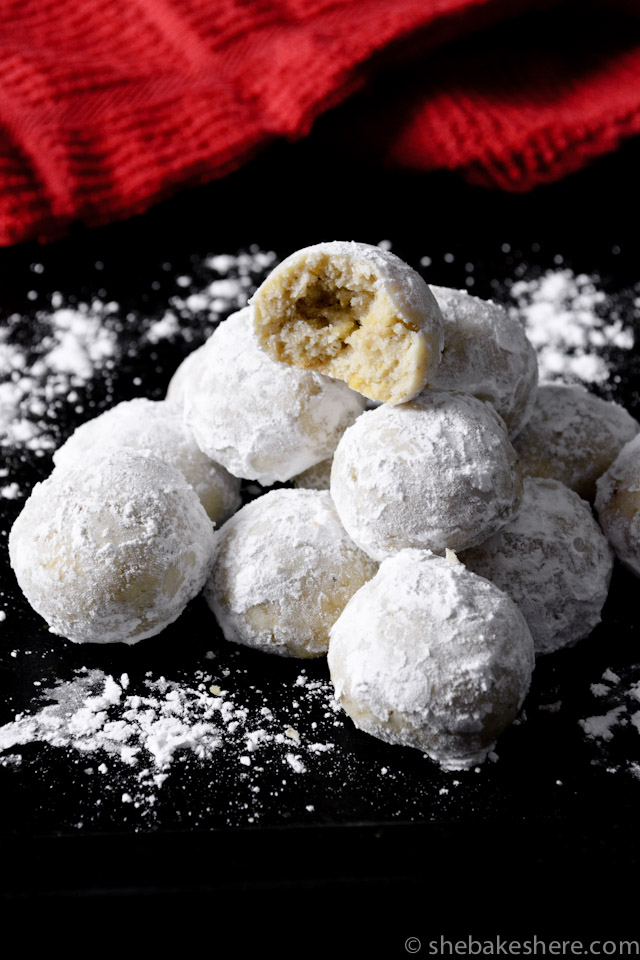 I'm hoping that by posting this recipe today, I'm putting it out there in the universe that we could really use some snow. I checked the weather this morning and I can't believe it's early December and it's raining. To be quite honest, I'm not sure how I feel about that. A couple of weeks ago it was a little chilly and I bought a new winter jacket, but jokes on me because I've only been able to wear it once. Maybe I'll re-watch the "Winter" episode of the Gilmore Girls Revival on Netflix and hopefully, that will set off something (PS: those #finalfourwords, am I right?).
While it doesn't look like December outside, it's starting to feel like the holiday season in our little condo. We haven't yet made the trip down to our storage locker to get our Christmas decorations, but I'm already starting to prep some holiday treats and make lists for the upcoming cooking and baking I need to do. My office is holding it's annual cookie exchange in a couple weeks and I've already signed an armload of cookbooks out of the library to conjure up some inspiration. During our weekend cleaning, I also found a couple of old holiday magazines from 2013/2014 that may come in handy. Hoarding magazines for the win!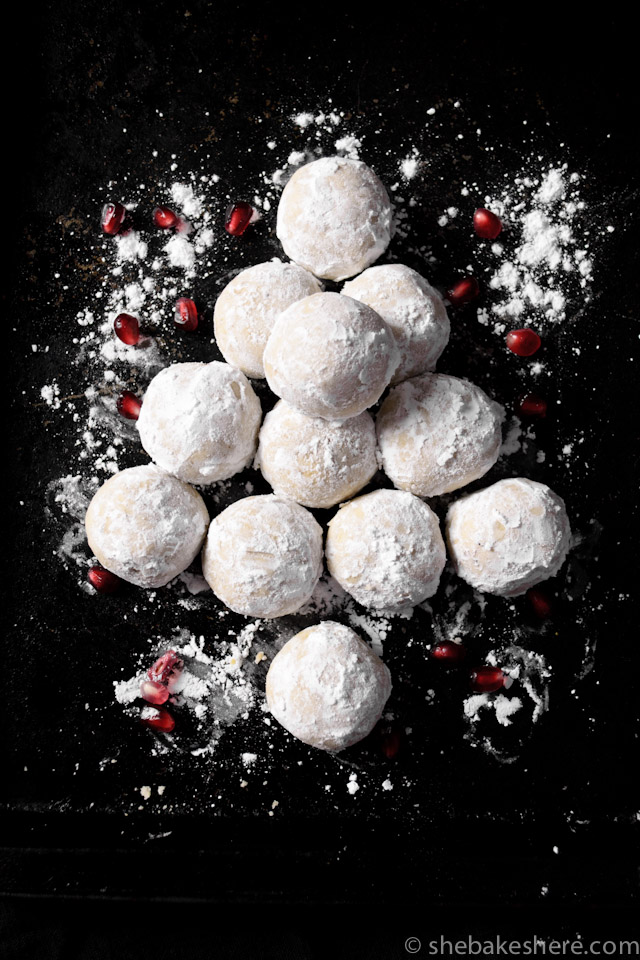 These snowball cookies I'm sharing today are my Mom's favourite holiday recipe and one that my Grandma used to make every year. And I'm not exaggerating in the title either, they really are melt in your mouth delicious. The ingredient list is short (only 6 – whoo!), but my biggest takeaway for this recipe is don't skip on using butter. For true, honest to goodness real snowball cookies, please, please PLEASE bypass using those baking margarine squares and use real, unsalted butter. It's that wonderful time of year where you can indulge a little and I promise, one bite of these cookies and you won't regret it.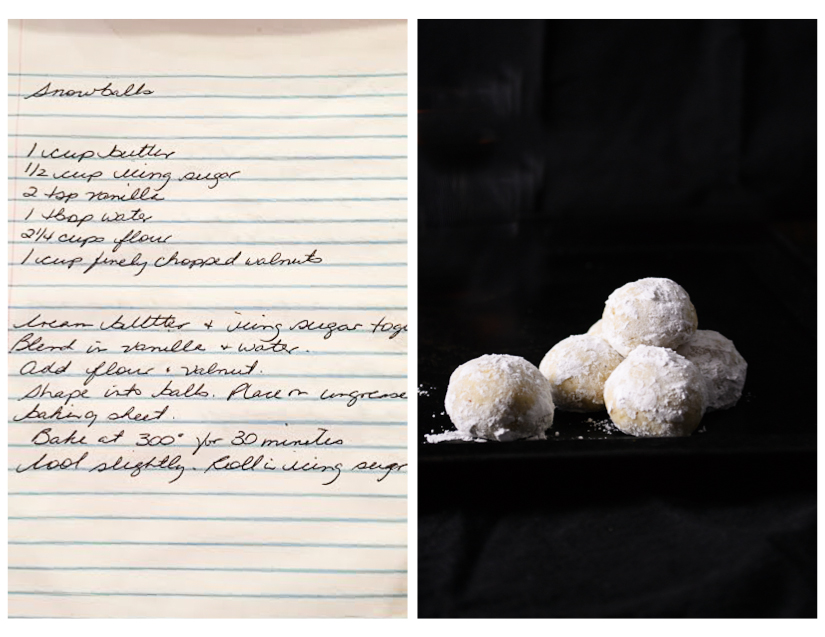 Regarding the nuts, I used walnuts since that was all I had in my freezer, but feel free to substitute pecans or almonds. For a real time and sanity saver, I recommend gently pulsing the nuts in a food processor or high-speed blender for a few seconds to achieve finely chopped, uniformly sized pieces. Or if you're feeling particularly adventurous, you can get a good arm workout in by chopping them by hand using some patience and a sharp knife.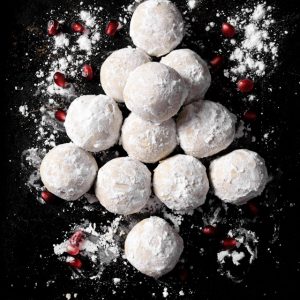 Melt in Your Mouth Snowball Cookies
Ingredients:
1 cup softened butter
1/2 cup powdered icing sugar
2 tsp vanilla extract
1 tbsp water
2 1/4 cups flour
1 cup finely chopped walnuts
Additional powdered icing sugar for rolling
Directions:
Pre-heat oven to 300*F and line a baking sheet with parchment paper or a non-stick silicone liner.
Using a stand-up mixer or handheld beaters, cream together butter (always butter!) and powdered icing sugar until smooth. Add the vanilla extract and water and beat until all the ingredients are well-combined.
Gradually add flour and chopped walnuts to the butter mixture until the flour has disappeared. The dough will gradually become thick, but should not be sticky.
Shape the dough into one-tablespoon-sized balls and place them on your baking sheet. These cookies will not spread during baking, so you can place them fairly close together so long as they are not touching. Bake for 30 minutes (yes 30) until the tops of the cookies are set. The cookies will still be white and this is normal (you don't want brown cookies). Remove from the oven and let the cookies cool on a wired rack.
Before serving, roll each cookie in powdered icing sugar. Store cookies in an air-tight container on the counter and always roll in fresh powdered icing sugar before serving.
Alternatively you can freeze the cookies (unpowdered) in an air-tight container and pull out a couple hours beforehand to thaw and roll in powdered icing sugar.