Kale Mango Green Smoothie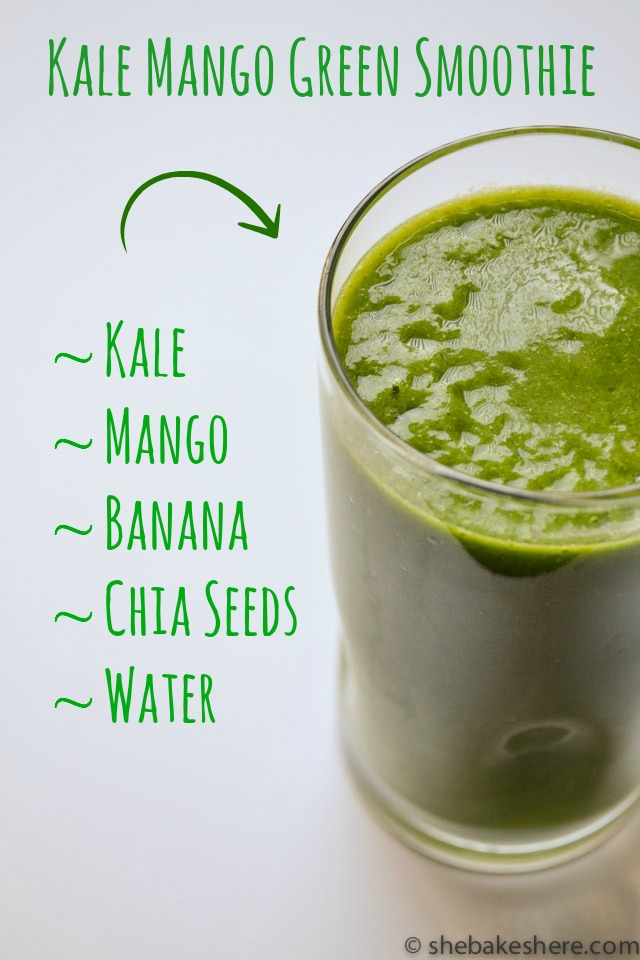 Is anyone else really pumped about all this melting snow? I swear, after this cold, bitter winter I'm never going to take warm weather for granted again. Of course, I'm saying this now. You may have to remind me of how cold I was when the summer humidity hits and I swear that I'm melting. If anyone knows of a place to live that is constantly spring/fall all year round, sign me up!
To celebrate the warm weather that is hopefully staying, I broke out my new blender and had a green smoothie party. Kale is the star ingredient of this smoothie, but if kale is not your thing you are welcome to use spinach instead. Spinach also has a milder taste and blends smoother than kale so if you are just jumping on the green smoothie bandwagon, I highly recommend spinach as a great starting point.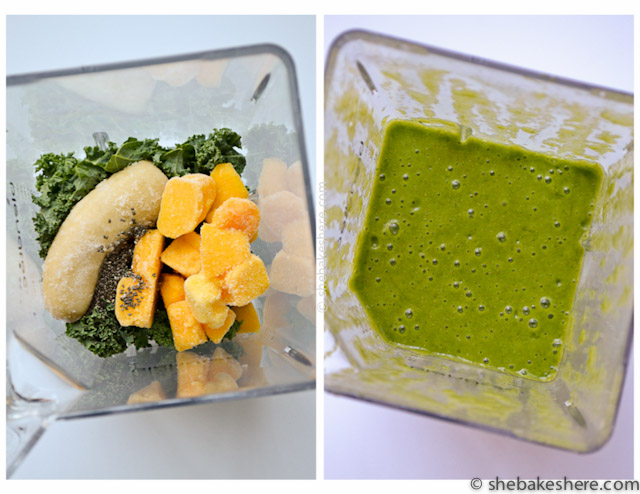 I just realized that it may seem a little silly to post a green recipe so soon after St. Patrick's Day, but it's a healthy green recipe so I figured I would take the chance. Plus this smoothie is a great way to hydrate if you are still feeling the ill effects of having too many pints of artificially coloured beer.
Happy (belated) St Patrick's Day and I hope everyone is enjoying all that sunshine!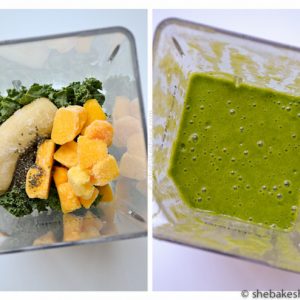 Kale Mango Green Smoothie
Ingredients:
2 large kale leaves, stems removed
1/2 cup frozen mango chunks
1/2 frozen banana
1 tbsp chia seeds
2 cups water
Directions:
In a high-speed blender, combine all ingredients and blend on low to break up the frozen pieces of fruit. Gradually increase the speed until smooth.
* For a creamier smoothie, substitute milk for the water