Review: Nairn's Oat Crackers and Cookies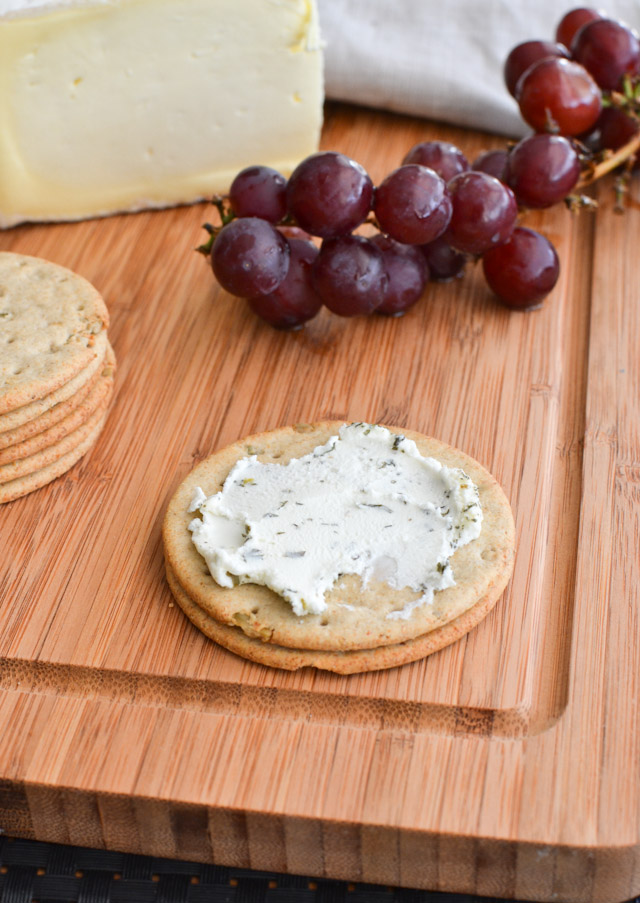 We're in the final countdown to our closing day on August 1st. Even though the big moving truck day isn't scheduled until the middle of August, most of our stuff is packed up and our apartment is looking, well a little bare. We plan on moving a few things here and there over the next little while and that includes anything left in our fridge, freezer and pantry. We've avoided doing any major grocery shopping in the last half of the month and have finally resorted to consuming all the cans of soup we had hidden in the back of the pantry.
Last week, I had found myself standing in front of the kitchen wishing for a snack to magically appear when I opened the cupboard door. Since I haven't had the chance to bake in the last little while, the lack of snack food has slowly, ever so slowly, become more apparent. Nothing is more annoying than craving cookies and realizing that I can't bake because I'm out of flour and my cookie sheets are packed away.
Enter Nairn's Oat Crackers and Cookies! When I received an email to sample seven of their oat cracker and oat cookie products, I jumped at the chance. Getting mail is like Christmas Day, but getting food mail is like Christmas Day plus a week long vacation in your favourite destination.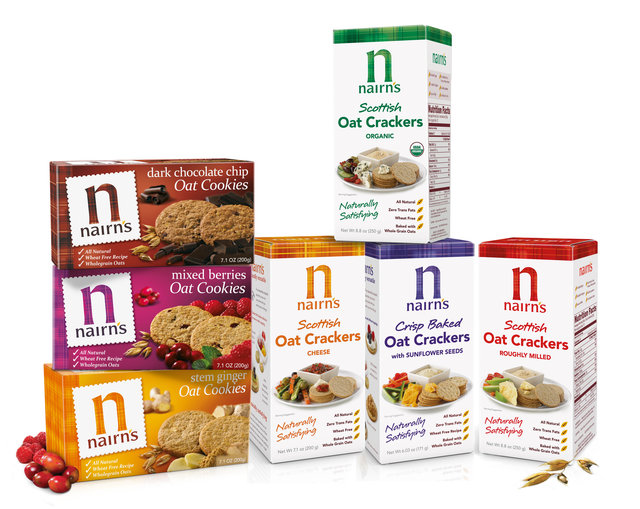 The packages I received were 3 cookie varieties (dark chocolate chip, mixed berries and stem ginger) and 4 cracker varieties (organic, cheese, sunflower seeds and milled). One of my favourite things about the packaging is that each box comes with 4 individually wrapped pouches that are perfect to toss in your bag or purse as a handy snack. Just in case you didn't know, I'm a girl who constantly hoards snacks in her purse. If I don't, I can get pretty hungry/angry.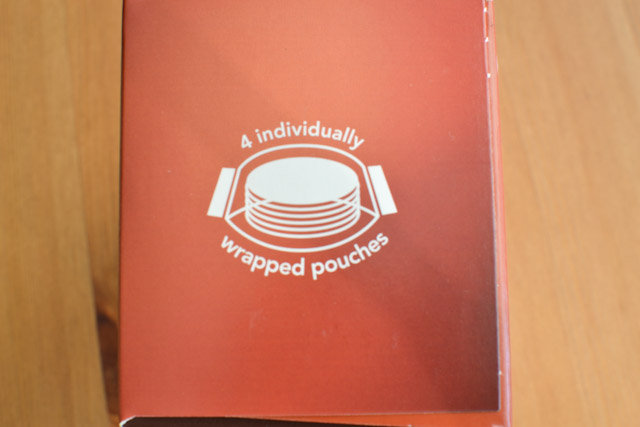 Since I knew we were going to eat them all in the next few days (see: moving) the first thing I did was break our no grocery trips rule and purchased some goat cheese to spread on the crackers. Some of the cracker flavours can be a little bland on their own, but that makes them all the more fun to dress them up. Think of each cracker as a blank canvas that are great little placeholders for your favourite spreads and dips. We decided to take the predictable route and just spread a little goat cheese on ours, but Nairn's website has a few recipes you can try out. One of their website slogans is even "any time, any topping!"
After sampling all the crackers, I deemed the sunflower seeds to be my all-time favourite. I like my crackers to have a little extra crunch to it and the texture of the sunflower seeds in each crunchy bite was a big bonus for me. A close second was the cheese flavour crackers, which reminded me of Goldfish crackers.

Besides crackers, we also received some cookies and boy oh boy, I would buy these again in a heart-beat! I was immediately taken in by the dark chocolate chip box and was pleasantly surprised to turn over a cookie and find lots of tiny little specks of luscious chocolate. I love a cookie that promises me chocolate and delivers that promise! The mixed berry was great and I found that the oats and dried fruit paired nicely together. My only complaint may be that there needs to be more fruit in each cookie, similar to the dark chocolate chips. The ginger cookies were better than I had expected and had a pleasant gingery aroma right when I opened the package.
If you are looking for something overly sweet, these cookies may not for you. But if you love a good, wholesome snack to go alongside a cup of tea (or in Trevor's case, coffee), then these cookies and crackers are right up your alley. I'll definitely be purchasing these again in the near future.
Disclaimer: As a member of Food Bloggers of Canada, I was selected to receive free products from Nairn's for the purpose of writing this review. All opinions stated are my own.