Nutty Whole Wheat Chocolate Chip Zucchini Muffins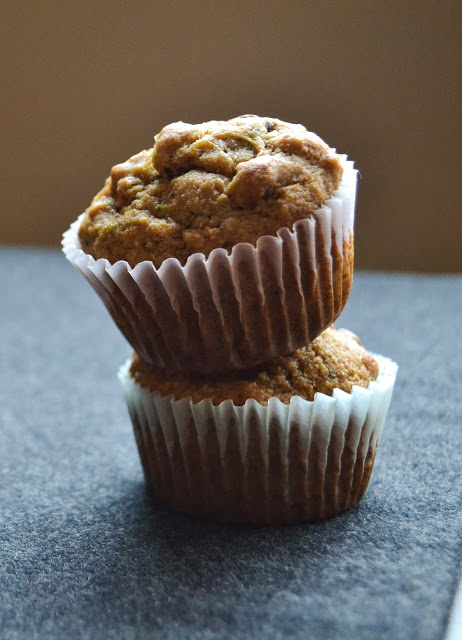 I had every intention to have my first December post be a holiday recipe. I even have one stored away as a draft, just waiting to be published.
But then I made these muffins.
December what? Christmas who?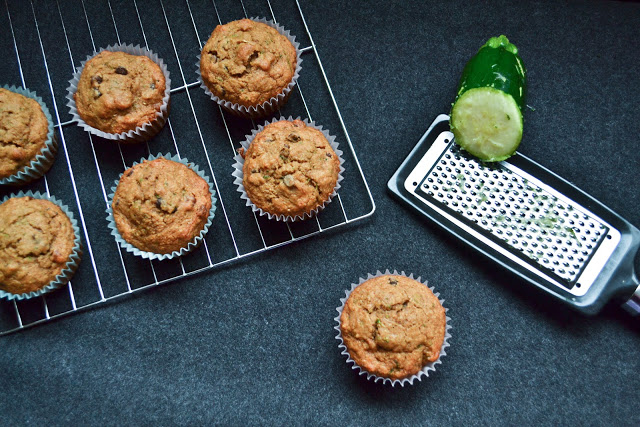 Next week, I'll post a holiday recipe and join the rest of the internet blogging world in celebrating the month of December. But for now, I have to share this recipe. The shredded zucchini keeps these muffin moist and the combination of chocolate chips and nuts add a fantastic, wholesome crunch. By making these muffins with whole wheat pastry flour, you could almost call them healthy.
Yes….healthy.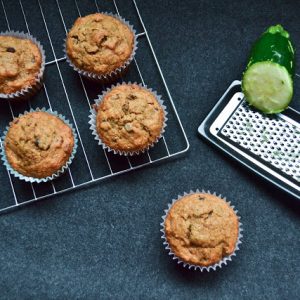 Nutty Whole Wheat Chocolate Chip Zucchini Muffins
Ingredients:
1/2 cup vegetable oil
1/2 cup brown sugar
1 large egg
1 tsp vanilla
1 cup finely grated zucchini (roughly 1 medium sized zucchini)
1 1/2 cups whole wheat pastry flour
1 1/2 tsp ground cinnamon
1/8 tsp ground nutmeg
1/2 tsp baking soda
1/2 tsp baking powder
Dash of salt
1/4 cup nuts (either chopped pecans or walnuts)
1/4 cup chocolate chips
Directions:
Preheat your oven to 350*F.
In a large bowl, whisk together vegetable oil, brown sugar, egg and vanilla until the mixture is thick and smooth. With a wooden spoon, stir in grated zucchini.
In a separate bowl, mix together flour, cinnamon, nutmeg, baking soda, baking powder and salt. Add dry mixture to wet mixture. Gently fold in nuts and chocolate chips.
Prep your muffin baking pan with paper liners and fill the cups 2/3 full of batter. Bake for 10-15 minutes until your muffins are set and the tops spring back when gently touched.