Mini Spiced Ginger Crisp Cookies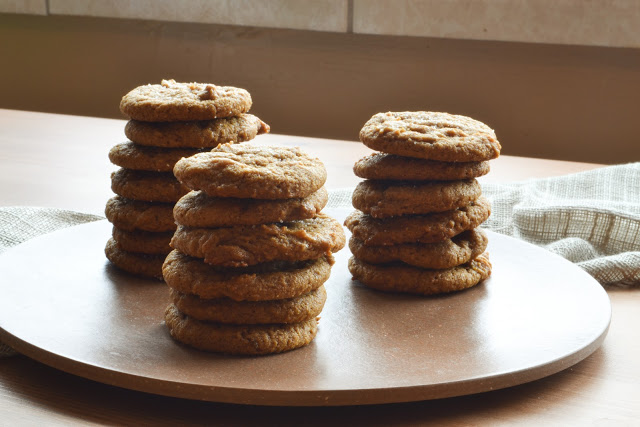 After last week's butter cookie coma, I decided to bake something less heavy and with a little more spice.
These crispy, yet chewy spiced ginger cookies definitely fit the bill.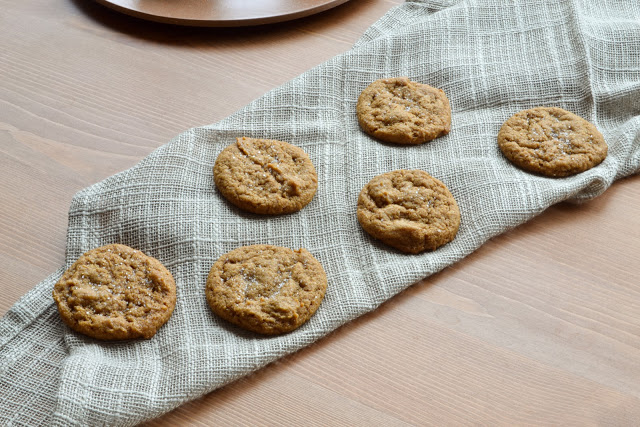 As much as it is the season for sweet, buttery baking, I believe that there is always room for spiced cookies. Of course, gingerbread cookies are a popular holiday treat, but walk into any corporate coffee shop at this time of year and you'll find the poor little gingerbread men slathered in thick icing. Compared to the heaviness of most holiday baking, I found these cookies to be light and refreshing. Plus they are so little that you can just pop one in your mouth every time you walk into the kitchen.
Those calories won't count, I promise. 🙂
Bonus points – you can impress your vegan friends with this recipe because there is no eggs and no butter.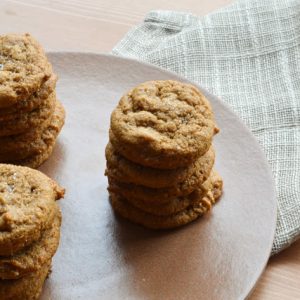 Mini Spiced Ginger Crisp Cookies (Vegan)
Ingredients:
1/2 cup vegetable oil
1/4 cup molasses
1/4 cup almond milk
1 cup brown sugar
2 1/4 cups flour
1 tsp baking soda
Dash of salt
2 1/2 tsp ground ginger
1 tsp ground cinnamon
Dash of all-spice
Sugar for sprinkling
Directions:
Preheat your oven to 350*F.
In a large mixing bowl, whisk together flour, baking soda, salt, ginger, cinnamon and all-spice.
In a large, glass measuring glass, combine vegetable oil, molasses, almond milk and sugar. Stir well until the mixture is carmealized.
Combine the wet mixture with the dry ingredients and stir with a wooden spoon. Drop by teaspoon onto a prepared baking sheet. Cookies will spread, so make sure you leave spaces.
Bake for 5-8 minutes. Remove from oven and sprinkle with sugar. Let cool on baking sheet for a few minutes before removing with a spatula.
Cool completed on a wired rack before storing in an air-tight container.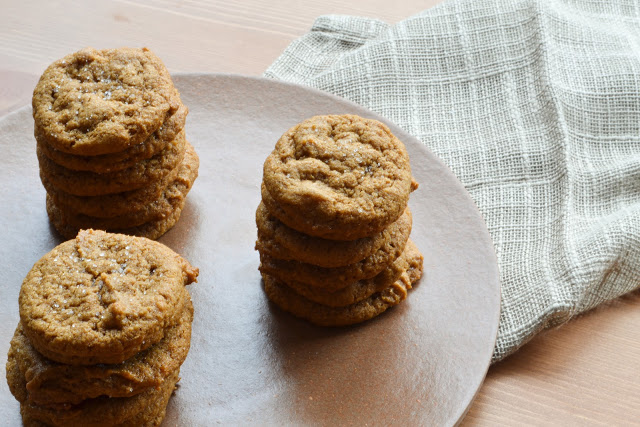 If you are looking for other spiced holiday cookies, you can also check out these other recipes on my blog (warning – old posts, so the photos are not the best):
Spiced Festive Gingerbread Cookies
Happy holidays!