Weekend in Guelph (Breakfast, Bookstores and Coffee)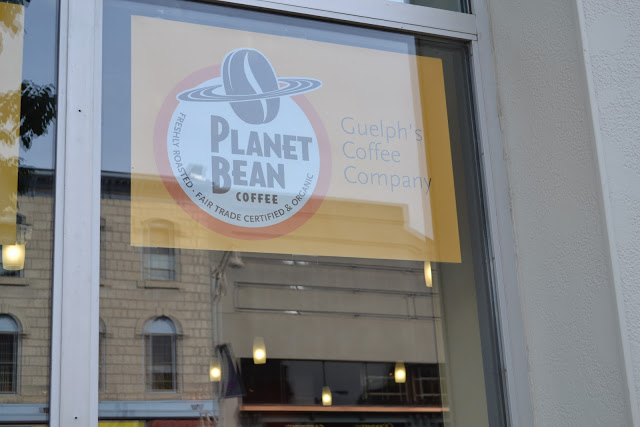 After a few hours at the St. Jacob's Farmer's Market, Trevor and I went to Guelph where we planned on spending the rest of our weekend. Prior to this visit, we had never been and the only thing I knew about the town was that the university is a pretty big deal.
When I was doing research for our road trip, I came across Guelph's downtown website and it was based on this that it seemed like the perfect way to spend the weekend. If you've read my About Me, you'd know that one of my favourite things to do is get coffee and check out bookstores. Based on their website, downtown Guelph had some fun looking bookstores and more than enough cafes, diners and coffee shops to keep me happy.
When we first arrived, we were pretty hot and tired from the market and were in desperate need of caffeine to keep the weekend going. Rather than being overwhelmed by the variety of coffee places (see: hot and tired), we chose the first place we saw. I ordered an iced Americano and Trevor got his signature double espresso.
My drink was just what I needed – bold and cold. Trevor said he enjoyed his drink too (you can be amazed at how many places can mess up a double espresso).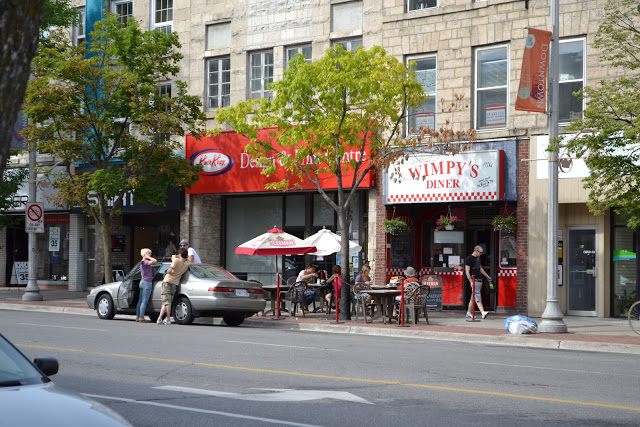 Once we were caffeinated, we explored a little bit of downtown. One of the nice things about downtown was the 2-hour free parking and since it wasn't busy, no one seemed to care that we parked there a little longer than our 2-hour limit. Another thing that was great was there was room to walk on the sidewalk. Since we both work in downtown Toronto and take the subway everyday, we've had to get used to the city pace and the crowds. Not in Guelph!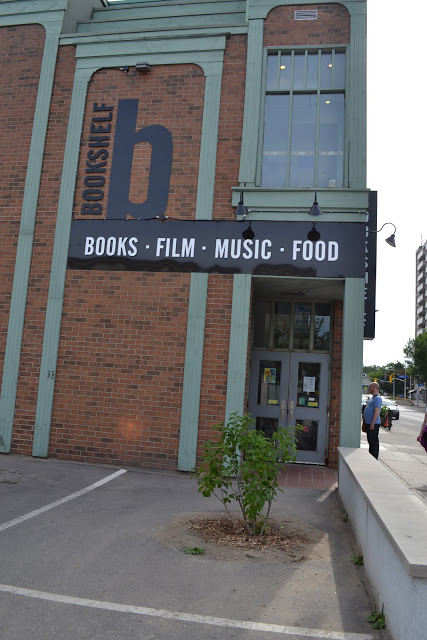 One of the first bookstores on our list was called The Bookshelf and it was a combination bookstore and film theatre. As a film school graduate, I thought this place was pretty cool since it showed some of the more obscure films than your typical Galaxy Cinema. I had checked out the listings beforehand, but there was nothing we wanted to see on this particular weekend. Still, the bookstore was really fun to browse and it was interesting listening to the owners recommend titles.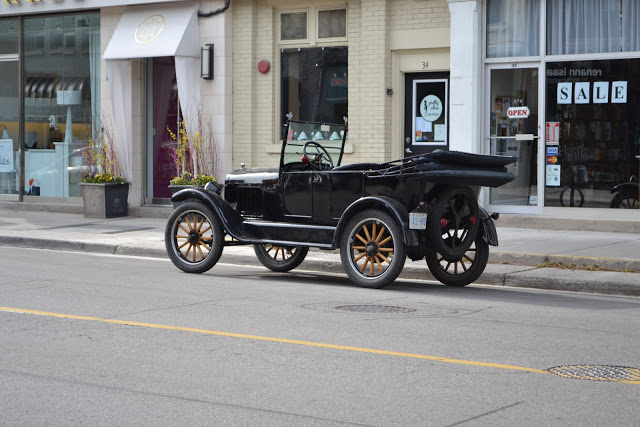 While we walked around, Trevor liked to point out all the vintage cars that were parked literally everywhere. Does Guelph have vintage car shows that anyone knows about?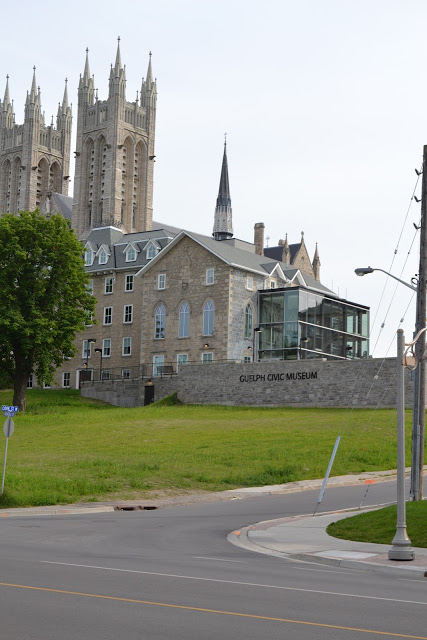 When we came across the Guelph Civic Museum, we were in awe of the architecture.We were so convinced that the towers were coming out of the museum and that maybe the museum was a castle. Like two little kids, we scampered up the hill only to find out….it was an adjacent church.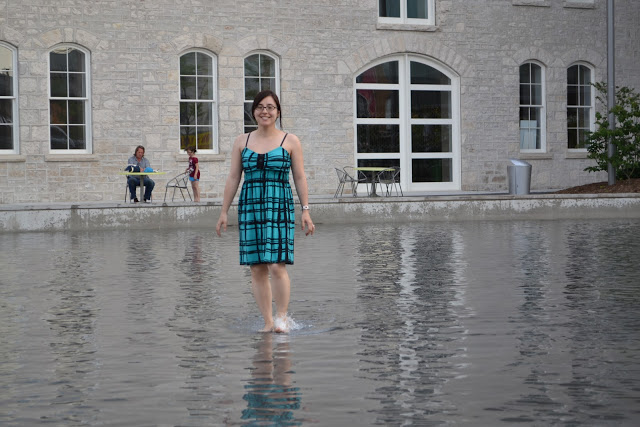 Our hot day was starting to turn into a hot evening, but luckily right in front of city hall, there was a huge fountain filled with a few inches of water. A nearby sign read "For the Children of Guelph" and kids were running and splashing through the water in their bathing suits. Three large spouts were at the edge of the fountain that would occasionally release a shower water. It was a great way to cool off.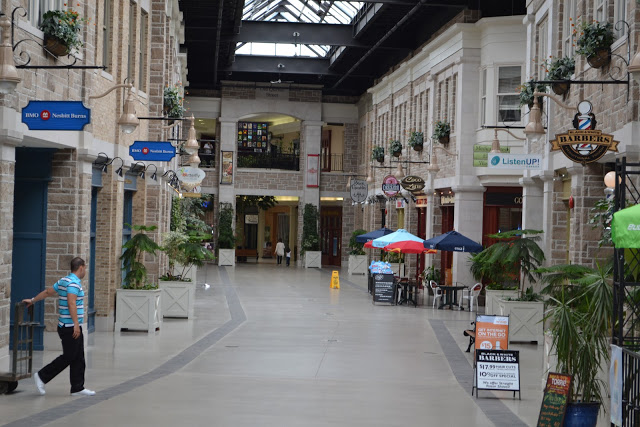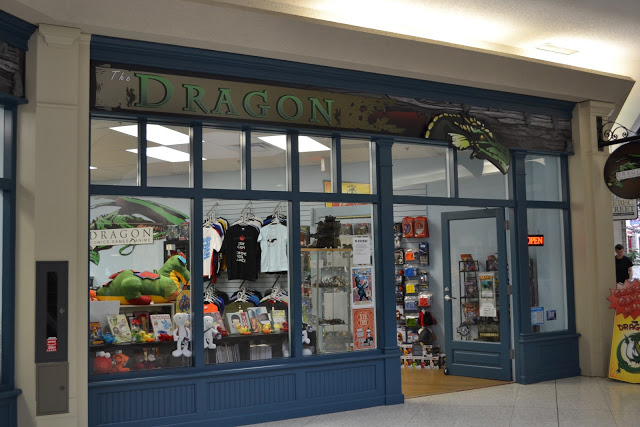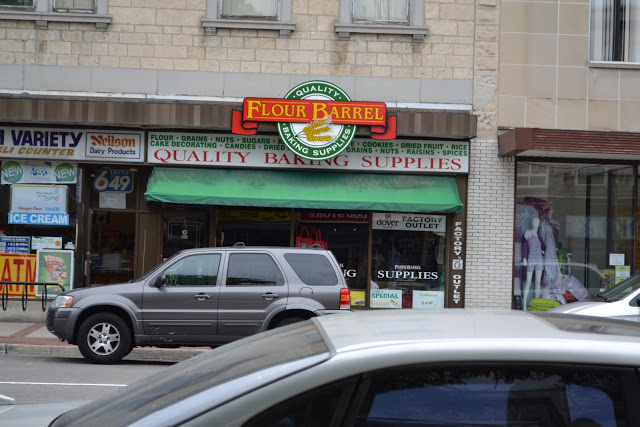 Guelph is full of cute little independent shops, but due to our time constraints (and their weekend hours!), we weren't able to visit them all. I shed a silent tear for Quality Baking Supplies, but I'm sure I'll manage. 🙂
We spent the night in Guelph and despite eating the free breakfast in the hotel, we decided to have a greasy spoon meal for brunch. Since it was Father's Day, most of the cafes and diners were crowded and filled with screaming children. After a quick walk to check out what was available, we settled on the Vienna Restaurant.
One thing I love about diners is that the menus are simple and short, and the coffee is endless. We both settled on the 3 eggs (no meat) breakfast and it came with fresh tomatoes, crispy potatoes and a side of toast.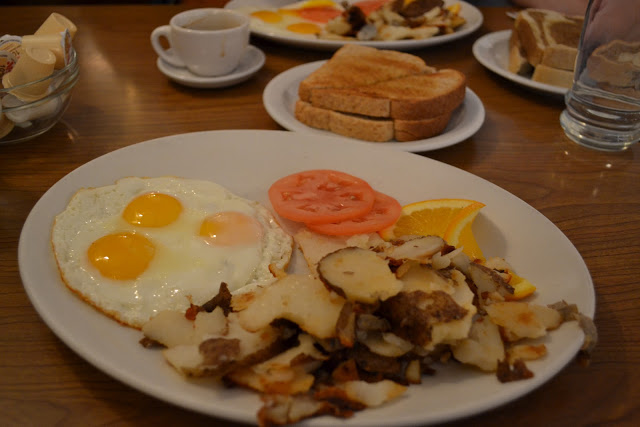 Once we were full and the car was packed for the inevitable journey back into the city, we checked out one last bookstore that had closed before we had been able to check it out the day before.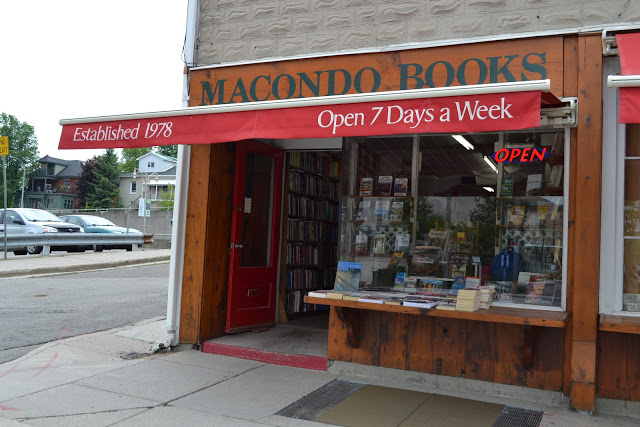 For being such a tiny store, I couldn't believe the amount of books inside. Floor to ceiling books, books stacked on top of one another in piles on the floor and overflowing the shelves. I was in pure browsing heaven!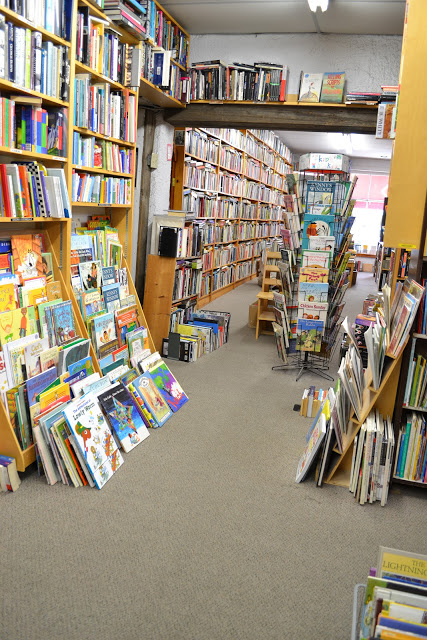 We still had a few hours before we had to get back to the city, so Trevor suggested a walking tour of the University of Guelph. I was intrigued since I love comparing university campuses (for future reference, we both went to the University of Regina.)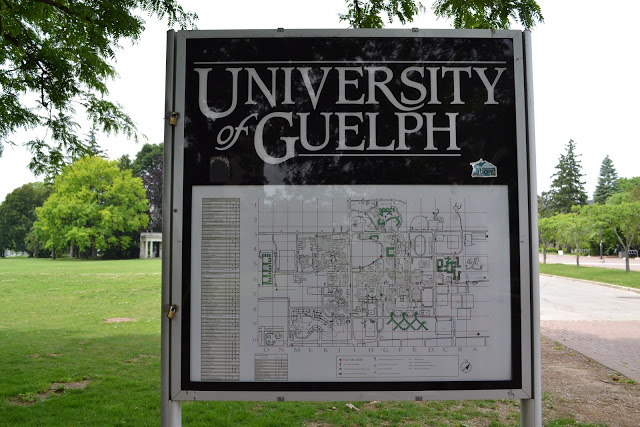 Compared to the University of Regina, Guelph's campus is HUGE! (Then again, I've learned that in comparison, most campuses are.) I can't remember what degrees Guelph is famous for, but during out walk, I noticed a lot of variety, from psychology to drama/music, agriculture and all the sciences.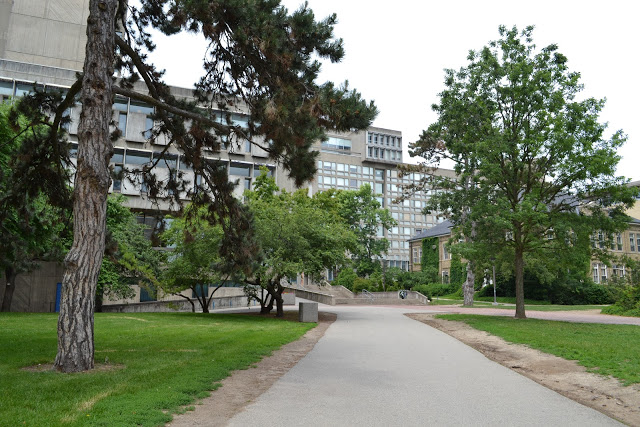 One thing I definitely loved was how fresh and green their grounds are. All the trees looked so inviting that I just wanted to curl up under one with a good book. I'm sad to say that in comparison, there were very few green places at Regina's campus.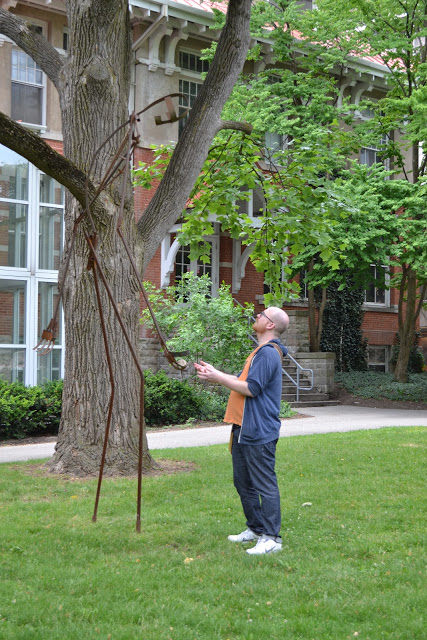 We had some fun admiring the different statues and artwork around campus. A couple of women we ran into even asked us if we were exploring the campus because we were thinking about attending! I guess we look young enough that we could still be in school.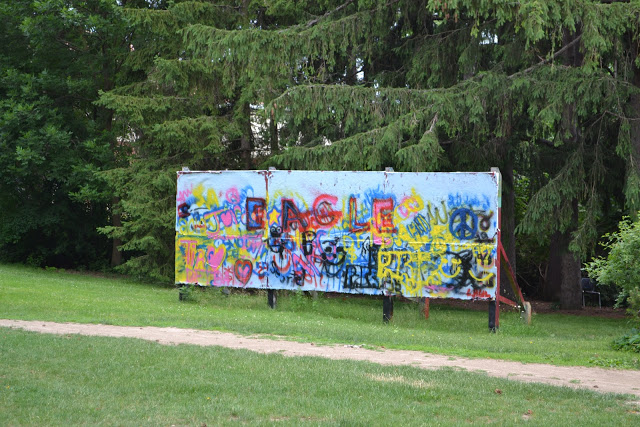 After our self-tour of the University of Guelph, it was time to head on home. Luckily the highway wasn't busy and we were able to get home in about half the time we were expecting. It was really great to get away from the city for a bit and try out my new camera on non-baking subjects (though now that I flip through my photos, I realize I snuck in a few of those).
This was my camera's first trip outside of our apartment, but it definitely wasn't the last. 🙂