Ghirardelli (Boxed) Brownie Mix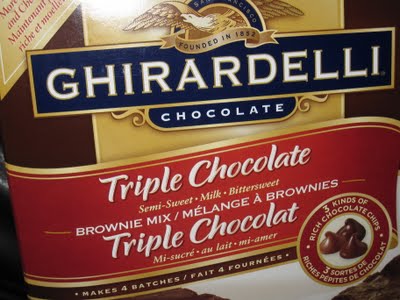 A couple weeks ago, I stopped off at Costco after work. I was planning on picking up some groceries and check out some delicious free samples, when I found myself wandering down the baking aisle (bad habit). It was then that this beautiful box of brownie mix caught my eye.
The best part? I thought that it only came with three brownie mixes. For $7.49 that's a pretty decent price since most brownie mixes are at least $2.99 at any grocery store. When I got home, I immediately opened the box to make a batch and discovered that there wasn't just three bags, but four.
Awesome-sauce!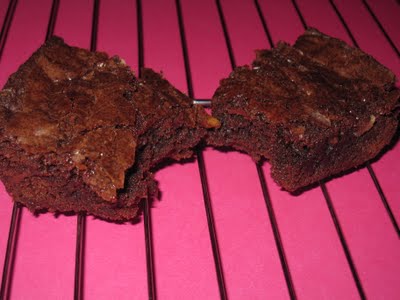 The mix instructions are pretty standard to follow – eggs, water and oil. I couldn't find my square brownie pan, so I used a round 9″ cake pan instead. One of the options on the side of the box is to make thicker brownies, using two brownie packs instead of one pack. I stuck with the one pack option….for now.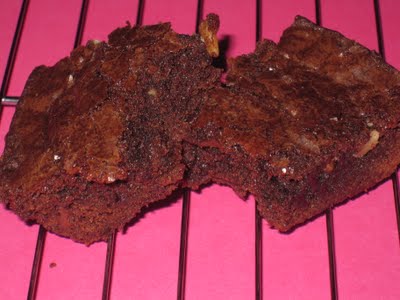 The brownies baked perfectly. They were moist, chewy and definitely full of chocolate. I added the remaining bag of chopped walnuts to the mix, since I love crunchiness in my brownies, but next time I can omit that, as the three kinds of chocolate chips adds enough.
Would I buy this mix again? Heck yes! $7.49 is a great deal, and I don't always have chocolate squares onhand to make brownies from scratch, so this fits the bill nicely and makes a delicious snack to go with a hot cup of coffee