Blank Canvas Cookies
My favourite way to start the cookie decorating process is by starting with a white icing background, or a blank canvas if you will. This gives me a chance to practice my piping skills by outlining and filling the cookies and organize my gel colours for what I want to use.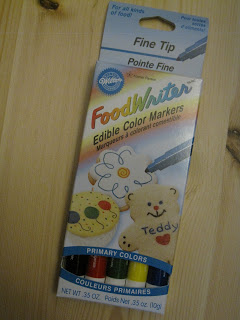 Plus a white background makes your other decorations pop nicely, whether its more icing, sprinkles or drawing with edible writing markers. I bought these bad boys at Michaels with a 40% off coupon (they always get me). I'm not sure if you can buy Americolor in Canada which is the edible marker brand that everyone raves about, but these work just fine.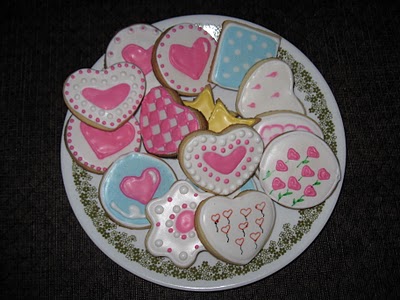 Mmmm, nothing beats a platter of Valentine's Day cookies!