Cheese and Garlic Red Lobster Biscuits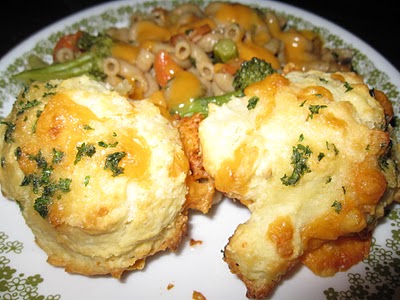 Three nights a week, Trevor has night classes. This means that three nights a week, I do supper for just myself. Most of the time, I get my cheese fix and make myself pizza or lasagna, but tonight I had to make one of my favourite restaurant knock-offs – cheese and garlic "Red Lobster" biscuits.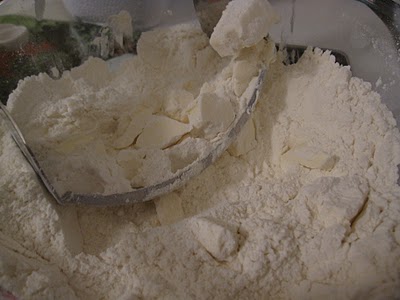 As a kid, going to Red Lobster was always a treat. My family is really big on seafood and I'm always shocked when I meet someone who doesn't like fish or shrimp. (FYI: we usually eat fish or shrimp at least 2x a week). The highlight for me was always the basket of biscuits you get before your meal. Since we can't always afford to eat at Red Lobster when my craving hits, I tend to make my own.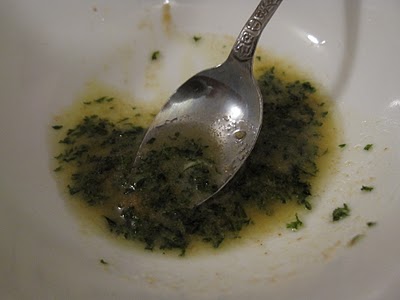 Most of the recipes I've read online call for Bisquick, which works and is wonderful if you're in a rush. However, I find nothing more relaxing at the end of a work day than rolling up my sleeves and dipping a measuring cup into my bag of flour and making something from scratch.
EDIT: I just realized that I forgot to add the vegetable oil when I made these last night. Sigh…that's what I get for trying to bake and take photos at the same time. I don't think it changed much, the biscuits were still fluffy and tasty. Maybe I saved a few calories?!?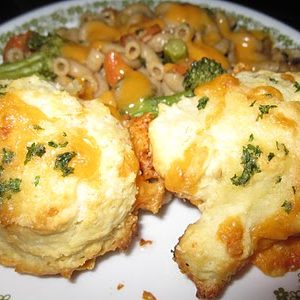 Cheese and Garlic "Red Lobster" Biscuits
Ingredients:
2 cups all-purpose flour
3 tsp baking powder
1/4 tsp salt
1/4 tsp garlic powder
1/3 cup butter/margarine, cold, cut into chunks
2 tbsp vegetable oil
1 cup grated cheddar cheese
1/2 – 2/3 cups milk
3 tbsp butter/margarine
1/2 tsp garlic powder
1/2 tsp dried parsley flakes
Directions:
Preheat your oven to 400*F and combine flour, baking powder, salt and garlic powder in a large bowl.
Cut in butter/margarine with a pastry cutter until coarse. Add oil, cheese and enough milk until the dough is moist enough to hold it's shape.
Drop by the spoonful on ungreased cookie sheet and bake for 15 minutes until the tops are brown.
Melt remaining butter/margarine with garlic powder and parsley. Using a pastry brush or spoon, spread mixture on hot just-out-of-the-oven biscuits.