Recap of Our Italy Trip, FBC2017 and a Special Annoucement
Helloooo! This is probably the longest I've gone without writing a single post. I had every intention to write and share some recipes over the last few months, but life got a little busy and well, I'll let this post do most of the explaining.
Our Trip to Italy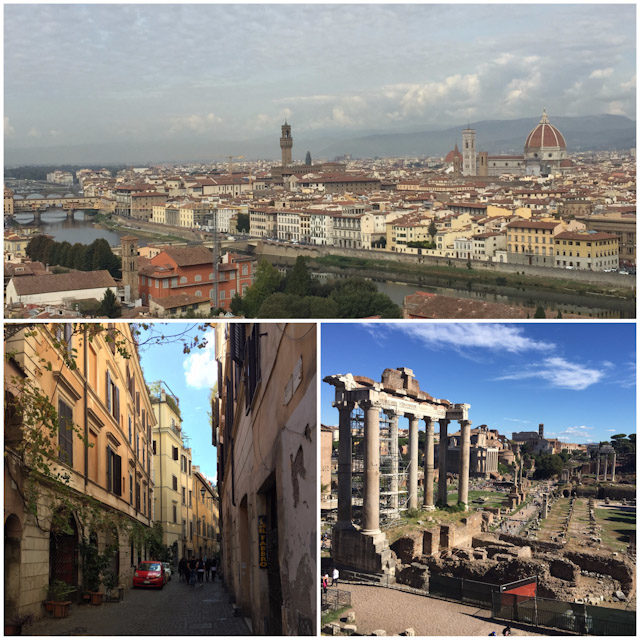 At the beginning of October, Trevor and I took a trip to Italy! We had booked this trip back in the summer to try and take advantage of the cooler weather and the quieter tourist season. As luck would have it though, when we arrived in Rome it was 28*C for the first couple days and all we had packed was sweaters, jackets, and long pants. Luckily our AirBnb had air conditioning, so we didn't melt when we were sleeping, but the first couple of days of walking around in the heat were a little uncomfortable. However, it was still a vacation for us and I made the best of the hot weather by eating gelato every single day. When in Rome, right?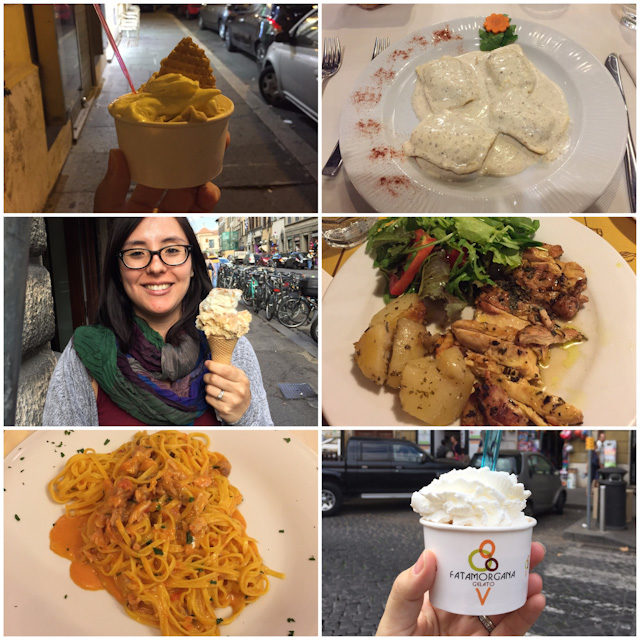 As you can tell from my photos, we ate a lot of food. During our first couple of days in Italy, we took a food tour through the Trastevere neighbourhood in Rome and then visited the usual tourist sites: Trevi Fountain, Altare della Patria, the Pantheon, Roman Forum, and the Colosseum. Later we took the train to Florence where we spent the rest of our trip wandering up and down the cobbled streets, checking out some famous artwork (Michelangelo's David) and stuffing ourselves with more croissants, pizza, pasta, and gelato. On the last day of our trip, I came down with the worst cold ever, so although we had a fabulous trip it was very, very comforting to fly home the next day and sleep in our own bed.
FBC2017
October ended up being a big month for food. A week after I landed back in Canada, I repacked my bags and took the train to Ottawa to attend the 2017 Food Bloggers of Canada annual conference.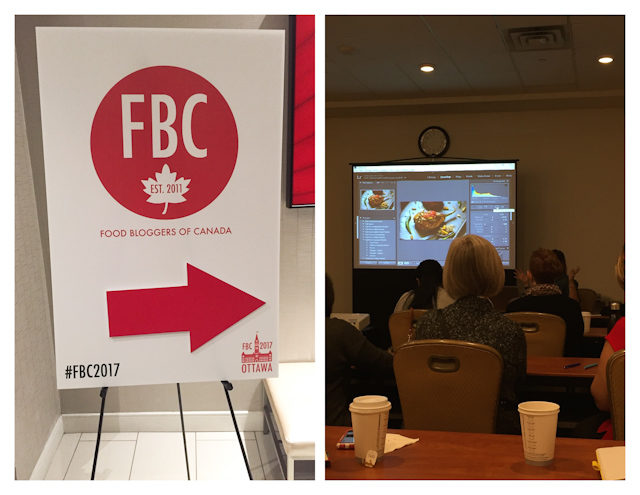 This was my second year attending and I felt much more comfortable going into it than the previous year. Since it was held in a different city, I stayed at the hotel and was able to socialize a lot more with other attendees. I think this made a big difference in terms of feeling more connected to the event. The food at the Delta was fabulous, the sessions were very informative, and I was able to reconnect with a lot of people I hadn't seen in a long time. Next year's conference is still be working out, but essentially it's a road trip of 9 cities over a 3-week period. One of the stops will be Toronto, so I hope to attend once they release the schedule. In the meantime though…
Special Announcement
….there will be some big changes coming our way in 2018. Any guesses?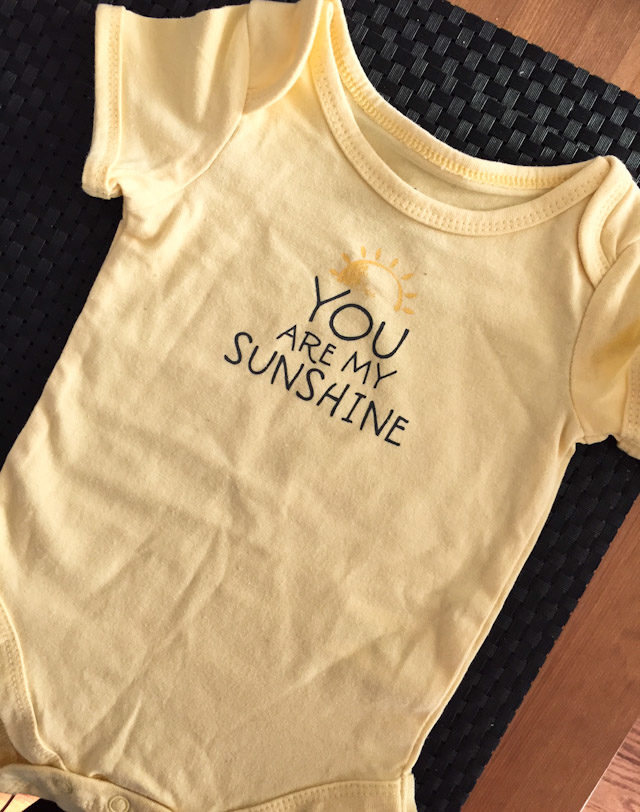 Yup, Trevor and I are excited to announce that we'll be expecting a third member of our family in March 2018! I just passed the 20-week mark in my pregnancy, so we've been sitting on this news for a little while now. To say that it's been a busy couple of months is definitely an understatement!
We found out this news in July and outside of attending a friend's wedding in Saskatoon, the remainder of my summer was spent on the living room couch trying to stay awake, taking sips of water, and watching endless episodes of Downton Abbey on Netflix. I'm normally a pretty active person, so I even though I was tired all the time, it didn't take me long to feel a little stir-crazy. The worst part about that time was that I had no energy to cook and zero desire to be in the kitchen. During that first couple of months, I lived off of cereal and almond milk, scrambled eggs, cheese and crackers, avocado on toast, mashed potatoes, and endless amounts of pizza. Food planning was a nightmare because I would lose interest in leftovers quickly and when I could eat them, they had to remain cold and straight from the fridge. On top of that, my bedtime was usually around 8 pm and I would average about 10 hours of sleep each night (12-13 hours on weekends). The body works in mysterious ways, but luckily in mid-September, I started to get my groove back. Food became a little more bearable, I was able to stay up until at least 9 pm, and I caught up on all the farmer's market produce I had been missing out on over the summer.
So that's been in the last few months in the nutshell. It's been a pretty crazy the last little while, but I hope to get back into blogging soon. I have so many ideas that I've been sitting on for a while and hopefully now that we're in November, things will slow down for a bit.
How was your summer?