About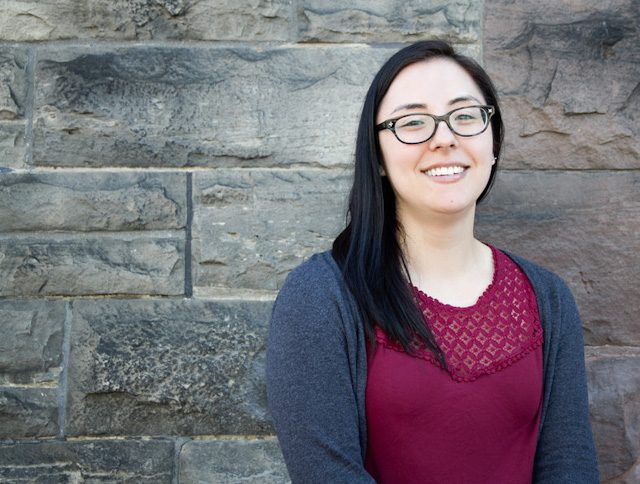 (Photo by Emily Tanaka)
Welcome! My name is Jessica and you've stumbled onto my little food blog. I'm a government employee by day, food blogger by night. When I'm not running around in my tiny condo kitchen, I'm out and about grocery shopping, exploring farmer's markets or enjoying some of the bakeries and restaurants in and around downtown Toronto.
I started this food blog back in January 2011 as a fun way to share recipes and my food photos with my family. At first, I used to only write about desserts I made and the cake decorating classes I took at the Michael's craft stores, but over the years my tastes have gradually shifted. Now I enjoy eating healthy food with a dash of indulgence for good measure. Among all the cookies, squares and muffins recipes, you'll also find some of the savoury recipes that I eat regularly and even a couple of my Grandma Kay's family recipes.
A little bit about me….
Do you want to know a secret? I haven't always been a city person. Before moving to Toronto, I grew up in a small town in the Saskatchewan prairies. I later obtained a Bachelor of Fine Arts Degree in Film Production and Media Studies, where I met my husband Trevor, and worked in the production offices for a couple of Canadian TV shows and the occasional feature film.  In late 2010, we made the decision to move and traded the prairie skies for city skyscrapers. I switched to a more manageable 9-5 government job and this gave me a lot more time to cook, explore the city (farmer's markets! restaurants! food trucks!) and start this blog.
Besides baking, cooking and stuffing my face with good food, I also have a soft spot for musical theatre and have a weird fascination with personal finance. I'm also addicted to traveling (who isn't?) and have eaten my way around Montreal, New York City, Paris, Japan, and Italy. Sometimes I run, sometimes I do hot yoga, many days I just chill out and read cookbooks with a cup of hot tea. Really, it's all about balance.
In 2017 I became pregnant and we welcomed our son, Thomas, the following year. Day to day life is crazier than ever, but I wouldn't change it for anything in the world.
Work with me….
I love working with brands and companies to develop new recipes and to share products that I'm passionate about. If you think you would be a good fit with me and my blog, please feel free to contact me at shebakeshere@gmail.com with details.
Do you want to feature me or one of my photos/recipes? Feel free to drop me an email or fill out my contact form. I love hearing from people! Please note that I do not read press releases or media inquiries.
Social Media….
Have you made a recipe from my blog? Please feel free to tag me on social media or use the hashtag #shebakeshere so I can take a look.