Moving Day in Photos
It's been a busy week of packing, moving, unpacking and now packing again for our friend's wedding in Manchester (!!), but here are some photos from the last couple of days (don't mind the quality, my DSLR was packed).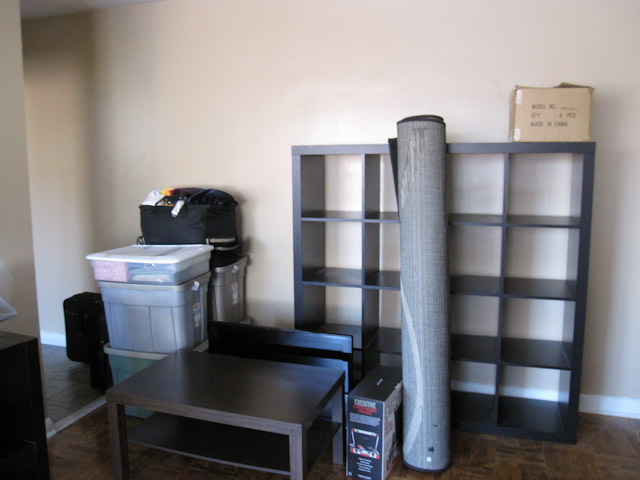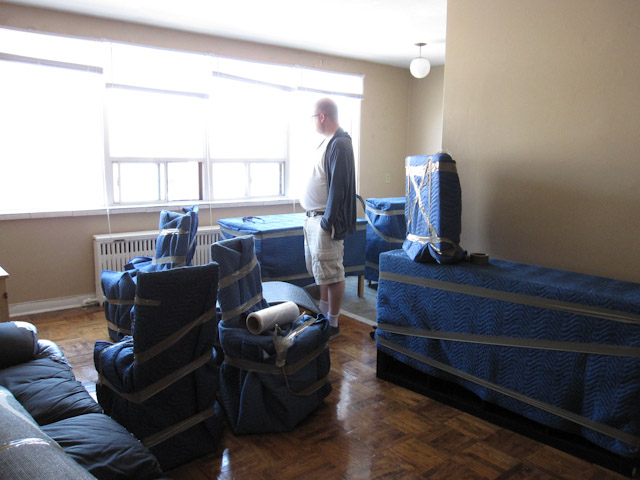 One sign of a good moving company is that everything is lovingly wrapped up, even Ikea furniture!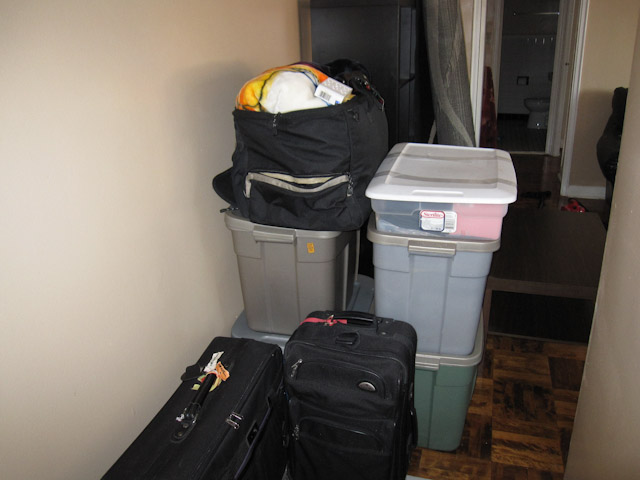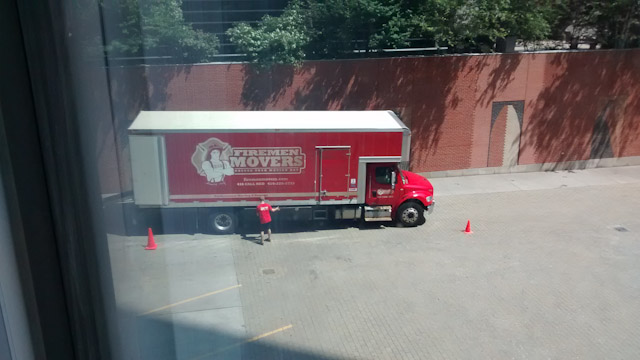 Creeping on our movers from our condo balcony. And yes, that's the real company name.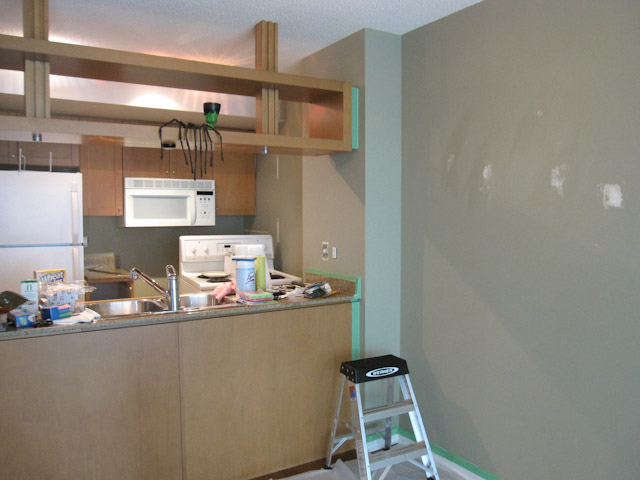 Our new place, before the paint job (don't mind Trevor's Frankenstein cup and prosthetic spider).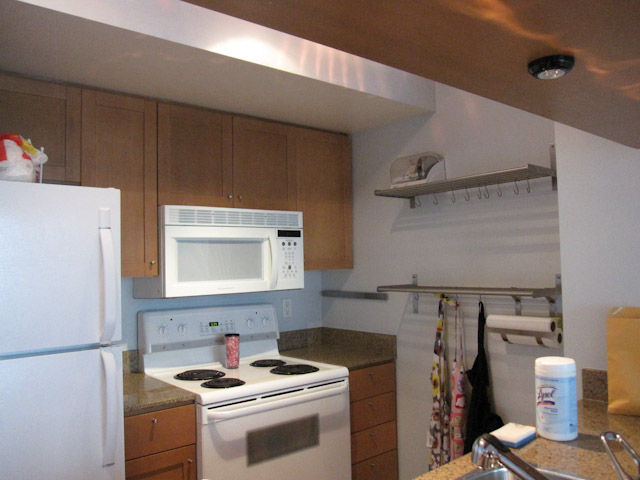 After we painted and re-installed the kitchen shelves. The white/blue is much brighter and more inviting than the green, don't you think?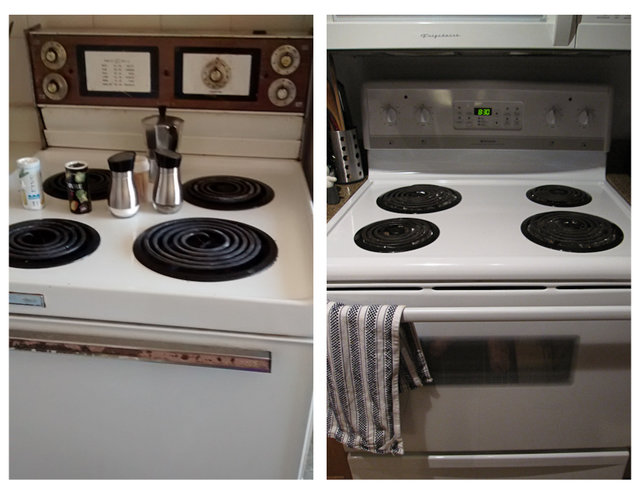 Also a side-by-side comparison of our old apartment oven and the oven in our condo. I'm not sure what I love more about this newer oven – the built in timer, the glass window or the fact that the temperature doesn't shoot up to 450*F at random intervals.
All right, back to laundry and more packing.