Sun-dried Tomato Hummus with Chickpeas and White Beans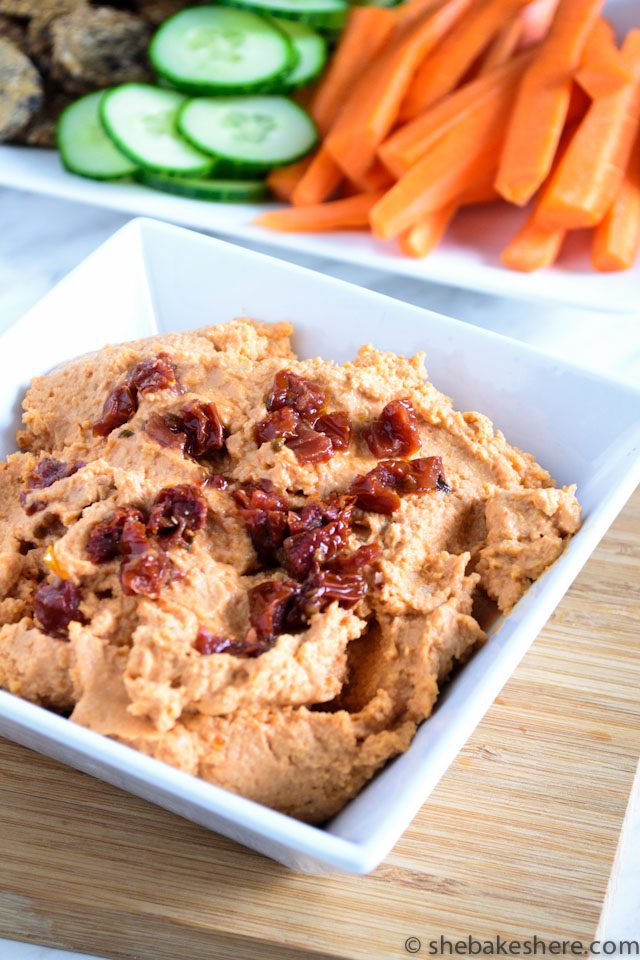 For the last couple of weeks, I've been trying to be on my A-game in terms of meal prep. Sundays have been spent making granola and chopping fruit for breakfast, slicing carrots and cucumbers for snacking, and soaking and cooking chickpeas and beans for hummus and easy meals for the week. This prep has been helping me enormously in the mornings when it comes to packing lunches and trying to assemble some sort of healthy breakfast. I'm not exactly at my sharpest before 7 am (really, who is?), so I'll take anything that makes the first part of the day a little bit easier.
Back when Trevor and I lived in our sweaty little no air-conditioning apartment in North York, we lived near a Costco and one of my favourite weekly purchases used to be a big giant tub of hummus. I wasn't always a big fan of hummus though. You could even say that I arrived super late to the hummus party because when I was a kid, veggies were usually served with ranch or caesar dressing. I didn't start eating it regularly until my late 20's and now when I visit my family, I always get my own little container of hummus. I'm sure some other people in my family eat it too, but I consider it mine since I tend to open and then later finish the container myself.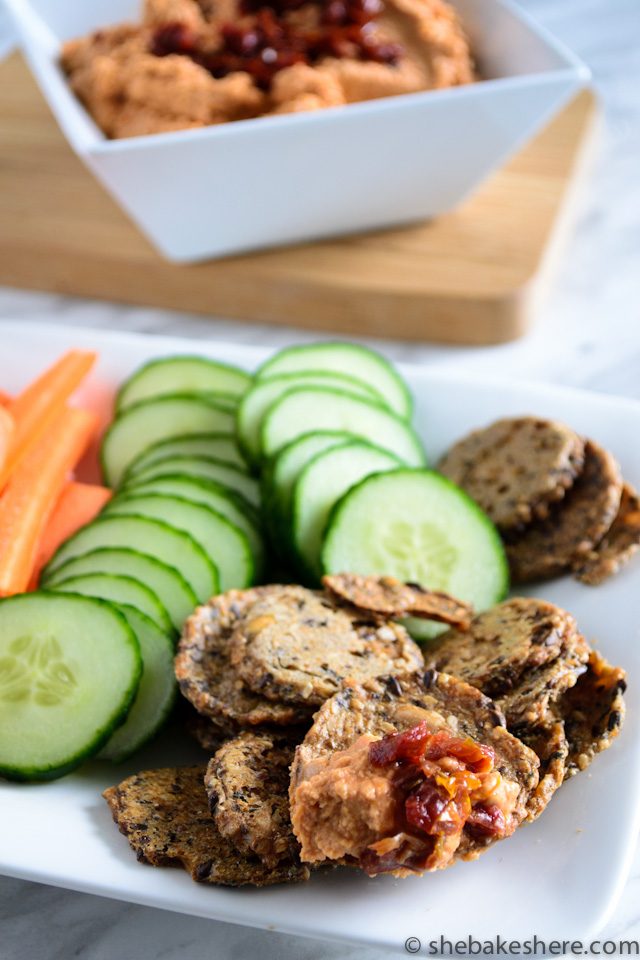 After I purchased my heavy duty food processor, I learned how to make my own hummus and that was a total game changer. Suddenly instead of shelling out $4-$5 for a small container of hummus, I stocked up on chickpeas, tahini, and all the fixings. I started learning the tricks and the trades for making the smoothest hummus possible. In the beginning, I used to throw everything in my food processor and watch it all get mashed together, but after I read Joanne's recipe at Inspired Taste, I realized that my method was all wrong. The best way to get the smoothest, creamiest hummus is to gradually add all the ingredients in stages – first the tahini and lemon juice, then the flavourings and finally the chickpeas – and process everything between each stage for 30 seconds. This ensures that all the ingredients are well incorporated and you don't end up with hummus that includes a large hunk of garlic, stray chickpeas chunks and all the spices in one section.
Some people also say that the biggest secret to really smooth hummus is removing the skins from all the chickpeas before adding them to the food processor. Honestly though, I've got better things to do with my time than removing the skin from hundreds of chickpeas. I tried this method once, it took forever and in the end, I didn't notice a difference in the hummus at all. But if you have time to kill, go ahead, throw on a movie on Netflix and knock yourself out removing all those skins.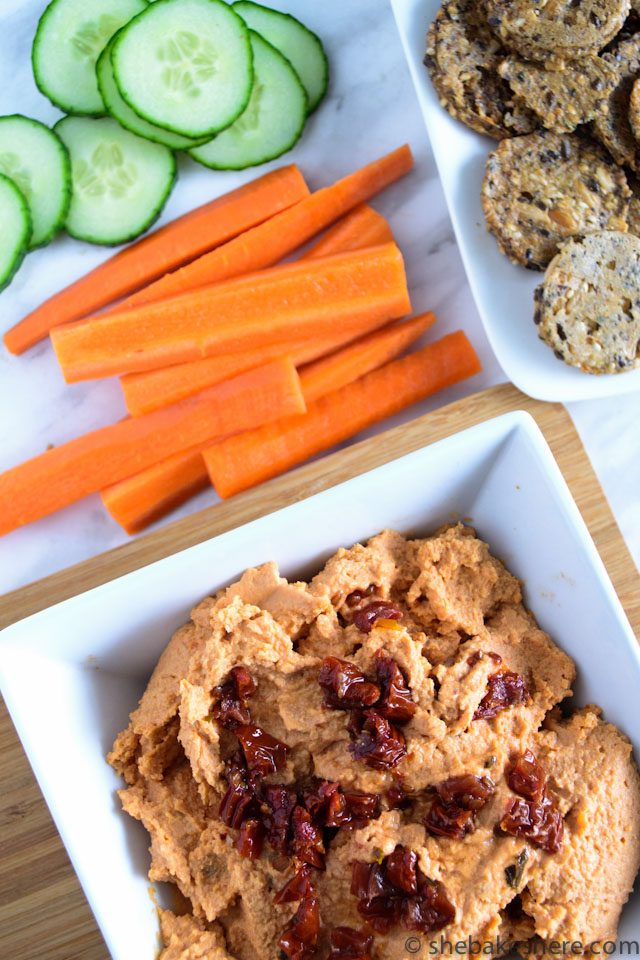 Another thing I learned is that hummus doesn't always have to be just chickpeas. While chickpeas are the main component, I found that you can sneak in some beans or pulses and these will go virtually undetected. This is a great way to use up that leftover half a can of beans that you (uh, I) always have sitting in the fridge and add a little extra nutrition to an already healthy protein-fueled snack. Adding roasted red peppers or sun-dried tomatoes is also a great way to sneak in some extra veggies, especially if your go-to for hummus is eating it on toast or mixed in a bowl of oatmeal as a savoury breakfast. (Try both with half an avocado, seriously, it's the best!)
So yeah, I did break a little of the rules with this hummus recipe by adding white beans to the mixture. You may also notice that I only used a small amount of lemon juice. Most of the recipes I've come across ask for 1/4 cup to even 1/3 cup of lemon juice, but I've found that to be too much and I tend to scale back. This is because I prefer my hummus with a little spice kick to it rather than a puckered citrusy flavour. If you prefer a little more lemon flavour, feel free to add an extra tablespoon of lemon juice in place of the water at the end. And if spice is not your thing, only use 1/4 tsp of the smoked paprika instead of the full 1/2 tsp.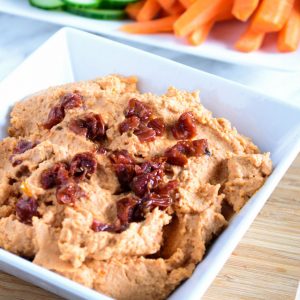 Sun-dried Tomato Hummus with Chickpeas and White Beans
Ingredients:
1/4 cup tahini
3 tbsp lemon juice
2 tbsp extra virgin olive oil
1 garlic clove
1/4 tsp cumin
1/4-1/2 tsp smoked paprika
Pinch of sea salt
1/2 cup sun-dried tomatoes
1/2 cup white beans
1 cup chickpeas
2-3 tbsp water
Directions:
In a large food processor, blend together tahini and lemon juice for 30 seconds. Scrape down the sides with a spatula and then blend for another 10 seconds. Add extra virgin olive oil, garlic clove, cumin, smoked paprika, sea salt and sun-dried tomatoes. Blend for 30 seconds, scrape down the edges and then blend for 10 more seconds.
Add white beans and blend for 30 seconds. Add chickpeas and blend for another 30 seconds. If the mixture is a little thick, add water (one tablespoon at a time) and process until the desired texture is reached.
Serve alongside crunchy vegetables and crackers. Hummus can be stored in an air-tight container in the fridge and eat within one week or frozen for one month. If freezing, add some plastic wrap as an extra layer of protection between the container and the lid.