Strawberry Oat and Flax Muffins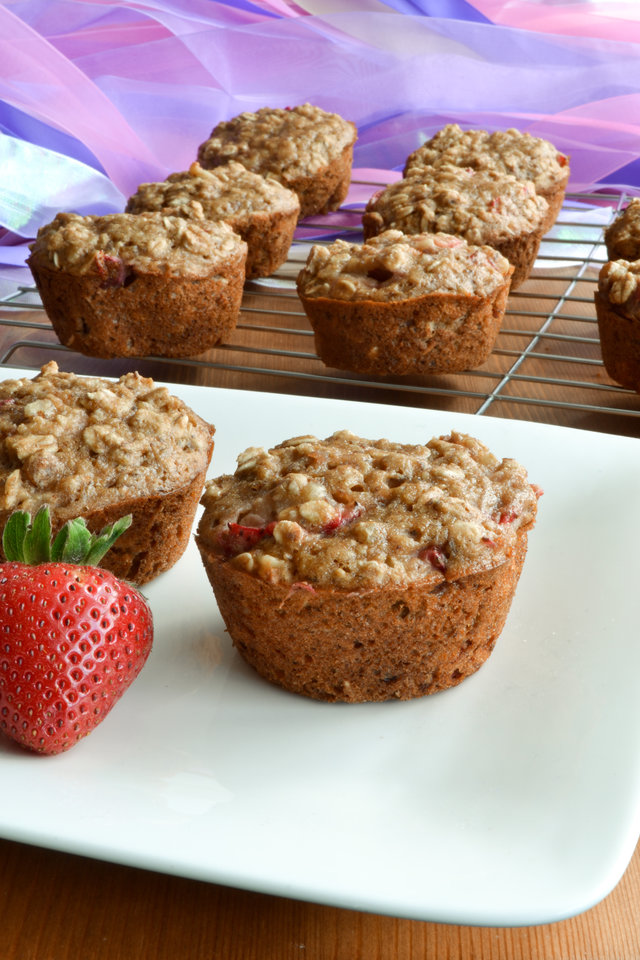 Greetings from Niagara-on-the-Lake! I bet you're surprised to see a recipe posted this week. I almost didn't plan on anything since we're going to be married tomorrow, but I managed to find time on the weekend to make muffins and since their existence in our kitchen barely lasted two days,  I thought it would be a crime if I didn't take a few photos and schedule a posting of the recipe. I made them on a whim for an easy breakfast since the last few days have been pretty busy and it's always nice to have a quick grab-and-go healthy snack.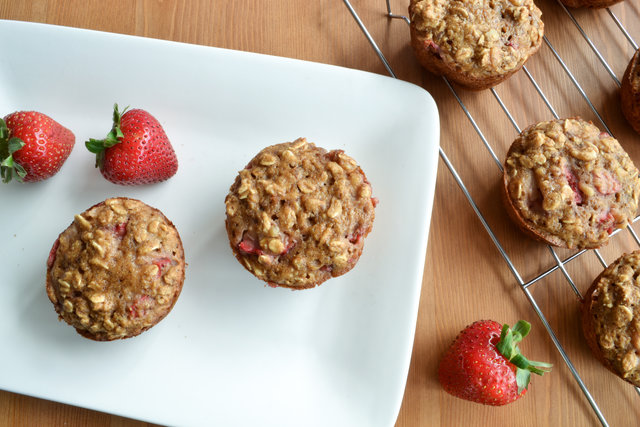 I realize that after spending the last two weeks posting chocolate recipes, these muffins would seem pretty boring and healthy. However, they were the perfect balance nutrition, something we both needed to get through these last few days. Next time I may see if I can lower the sugar content a bit more though, as it's a little on the high side. Something to experiment with after the wedding.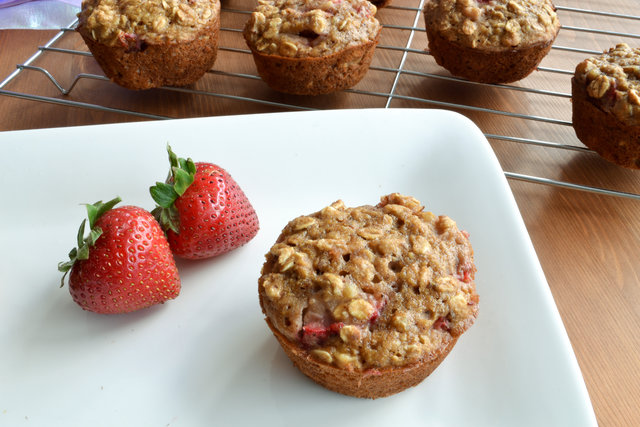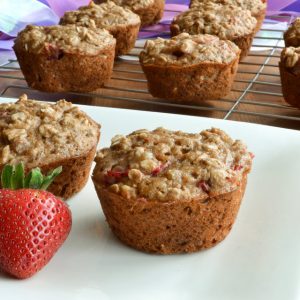 Strawberry Oat and Flax Muffins
Ingredients:
1 cup chopped strawberries
3/4 cup brown sugar
3/4 cup almond milk
1/4 cup applesauce
1 egg
1 cup whole wheat pastry flour
1 cup rolled oats
1 tbsp ground flax
1 tsp baking powder
1/2 tsp baking soda
1/4 tsp cinnamon
1/4 tsp nutmeg
Dash of salt
1/4 cup walnuts
Directions:
Preheat your oven to 350*F. Chop your strawberries into small pieces
Using wooden spoon, mix together brown sugar, almond milk, applesauce and egg. Add strawberries and set aside.
In a separate bowl, whisk together flour, rolled oats, ground flax, baking powder, baking soda, cinnamon, nutmeg,  salt and walnuts.
Add dry ingredients to wet ingredients and carefully mix the batter until just incorporated.
Divide the batter evenly into a greased 12-muffins tin and bake for 12-14 minutes until the tops of the muffins are set. Remove from the oven and let cool for 5 minutes before removing from tin.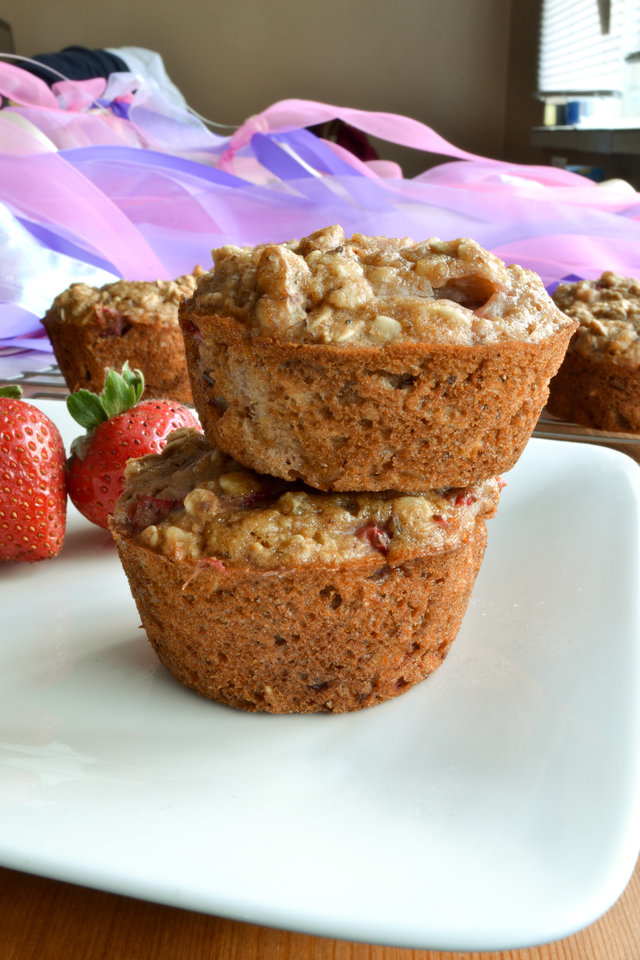 I most likely will not be posting next week as after the wedding festivities, Trevor and I are heading to New York City for our honeymoon. Hope everyone has a great week!