Skor Shortbread Squares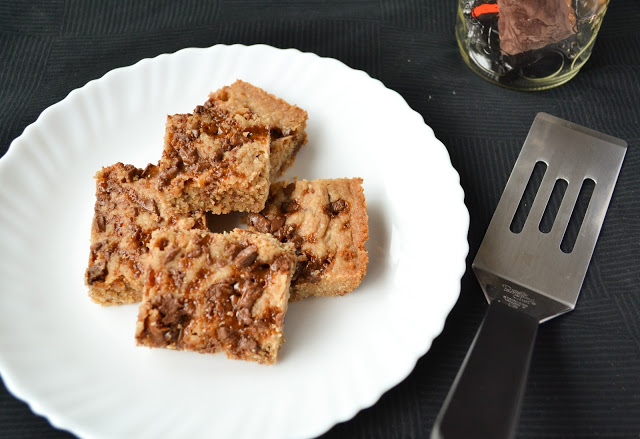 Yes, you read that correctly. Skor shortbread squares. That must mean only one thing.
Butter.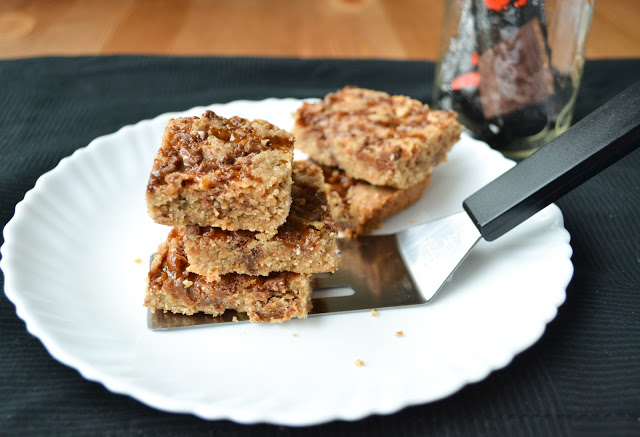 As a food blogger, you would be shocked to know that I rarely bake with butter. There are a few key reasons why. One of the main reasons is due to the compared cost of butter vs margarine. When you bake as often as I do, you just can't beat the price of those little margarine squares compared to a block of butter. Depending on the recipes, I could get up to two month's worth of baking with a margarine 12-pack whereas I could get maybe two weeks on a block of butter.
The second reason is Trevor's allergy. Butter is not his friend. Enough said.
The final reason is a shallow one, but I like being able to fit into my work pants on a regular basis. As much as I love baking delicious things and then enjoying said delicious things, I spend the weekdays at an office job to support my baking habit. This requires work pants that aren't as comfy as jeans or sweats.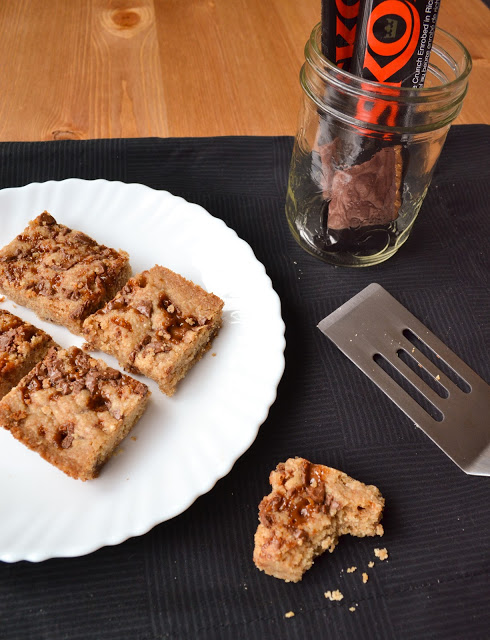 Don't get me wrong though, I'm not against baking with butter. In fact, I loooooove baking with butter. It makes everything taste that much better. This is why when I post my recipes, I give the option of butter/margarine in my measurements. If you can bake with butter on a regular basis, all power to you. I unfortunately have the 3 strikes (above) that are against me, so baking with butter is not always in the cards for me.
That is, unless it's a special occasion, and believe me, this is one of those times. I have a general rule that I'm making shortbread or decorative sugar cookies, butter has to be used. There is really no other exception to this rule. You can't use margarine and call it shortbread, it's just not the same.
The toffee in the Skor chocolate bars add a nice, sweet chewiness to the soft and oh-so-buttery goodness of these bars. The icing sugar also gives them a light and airy taste that would otherwise be weighted down if using regular sugar. Believe me, there is no substitutions when it comes to making these.
I did, however, use unsalted butter for this recipe, but you are welcome to use salted, just omit the salt in the recipe.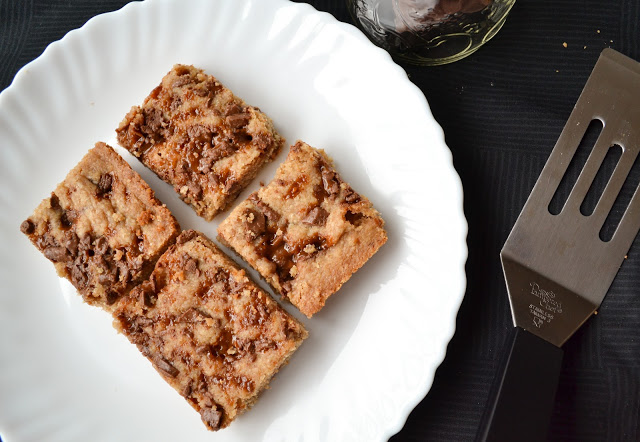 Skor Shortbread Squares
Ingredients:
2 Skor bars
3/4 cup unsalted butter, at room temperature
1/2 cup sifted icing sugar
1/2 tsp vanilla
1/4 tsp salt
1 1/4 cups flour
Directions:
Place your oven rack on lowest level and preheat to 300*F
Coarsely chop one of the Skor bars into 1/4″ pieces. It should measure 1/3 cup in total. Set the remaining bar aside.
In a mixing bowl, beat the butter until smooth. Gradually beat in icing sugar until the mixture is light and fluffy. Beat in vanilla and salt.
Using a wooden spoon, add 1 cup of flour and stir until just mixed. Add in the remaining flour with chopped Skor bar pieces and stir until just mixed.
Scrape the dough into an ungreased 8″ square baking dish. Lightly flour your fingers, then pat the dough into an even thickness. Using a fork, pierce the dough every inch to ensure that it will bake evenly.
Finely chop up the remaining Skor bar and sprinkle over the unbaked bars.
Bake on your lowest oven rack until the edges of the squares are deep golden and the center is a pale golden, around 35-40 minutes.
Remove from oven and immediately cut into squares. Cool completely in the pan and store the bars in an airtight container in a cool place or fridge for up to 2 weeks.