Peanut Butter Banana & Red Lentil Muffins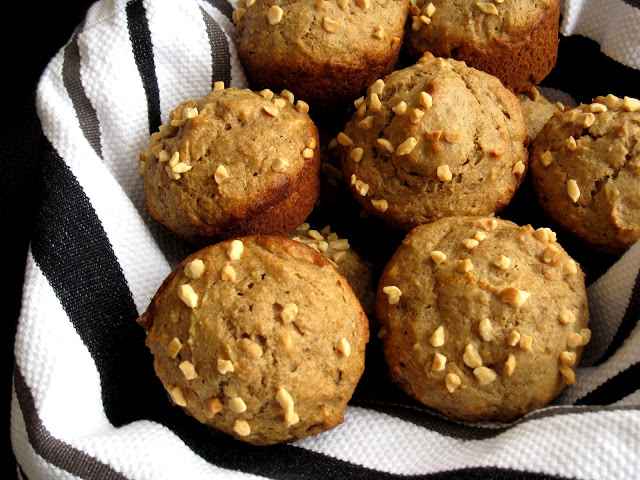 Yes, you read that correctly. These muffins have lentils in them. Don't let that scare you though, lentils are delicious and good for you as they are very high in fiber. They are super easy to cook since they don't require soaking (like beans) and they can be pureed so nicely that you can hide them in anything and even the pickiest eaters won't be able to tell that they are eating lentils.
In fact, if Trevor hadn't seen me with a bag of red lentils, he probably just assumed this was a regular batch of peanut banana banana muffins.
If you've never cooked with lentils before, this website is a quick reference. If you've never bought lentils, you can purchase them at any grocery store, usually near the dried beans. (I get mine at Bulk Barn). Lastly, if you've never pureed cooked lentils before, I recommend a good food processor and use 1/4 cup of water for every 1 cup you puree to help smooth it out.
There are so many varieties of lentils out there, but I used red lentils since they were the only kind I had in my cupboard. I read somewhere too that red lentils are actually the sweetest of all lentils, so they work perfectly when paired with the goodness of ripe bananas and the nuttiness of peanut butter.
Let's begin!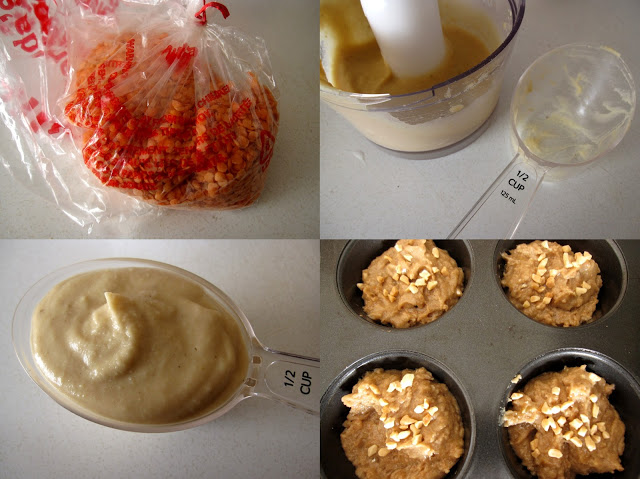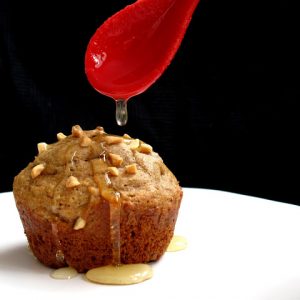 Peanut Butter Banana & Red Lentil Muffins
Ingredients:
1 1/2 cups soft whole wheat flour
1 tsp baking powder
1/2 tsp baking soda
3/4 tsp cinnamon
Dash of salt
1/4 cup mashed banana (roughly half of a decent sized banana)
1/2 cup brown sugar
1 egg
1/4 cup chunky peanut butter
1/2 cup of pureed red lentils
1/4 cup milk
1/2 tsp vanilla
Chopped peanuts
Honey, for drizzling
Directions:
 Preheat oven to 350*F. Whisk together the flour, baking powder, baking soda, cinnamon and salt in a small bowl. Set aside.
In another bowl, mash the banana with a fork and combine with the brown sugar. Add the egg, peanut butter, pureed lentils, milk and vanilla and mix well.
Add the dry ingredients to the wet ingredients. Mix until just combined (do not over-mix, this will create tough muffins).
Spoon the batter into a prepared muffin tin, either greased or lined with baking liners. Sprinkle with chopped peanuts.
Bake at 350*F for 12-14 minutes. The muffins will be ready when they are a golden brown and swing back when lightly touched.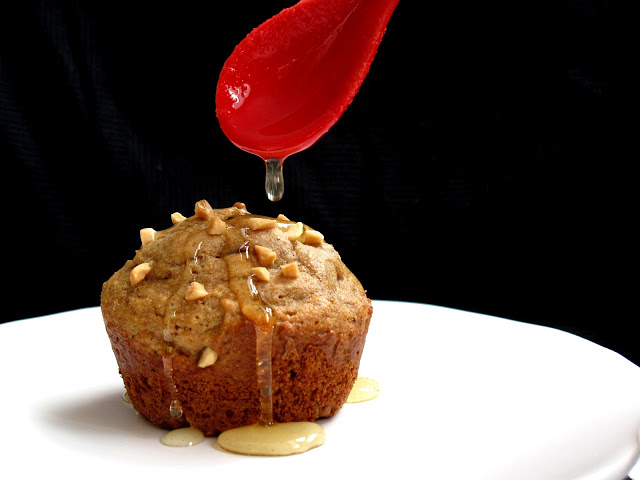 If you're feeling really decedent, you can drizzle some honey on the muffins while they're still warm.
Oh, yes. Yes you can.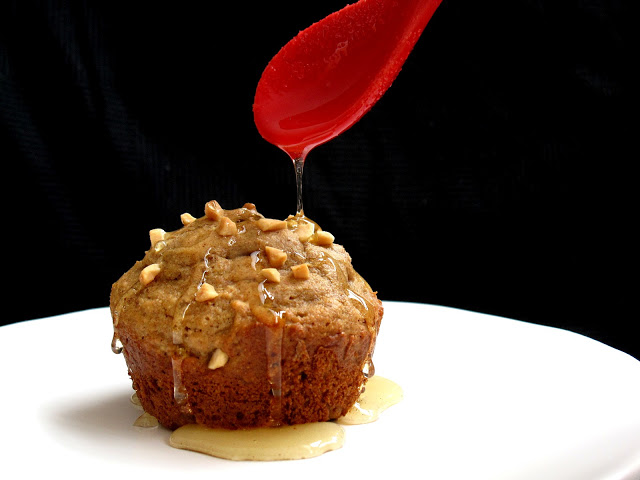 These muffins turned out even better than I expected. Light, moist and sweet from the bananas with a nice nutty crunch from the chunky peanut butter. The lentils are in there somewhere too, I assure you. 🙂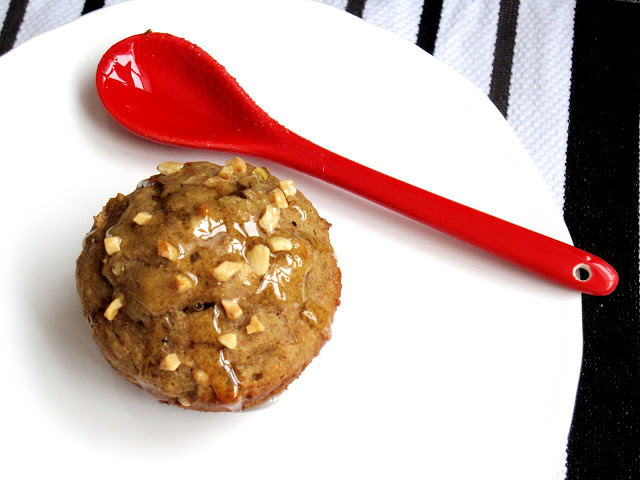 This recipe is an entry in the Canadian Lentils "Lentil Recipe Revelations Challenge" in the category for Desserts/Baked Goods. If you like this recipe, I'd appreciate it if you let them know on their Facebook page.
Thanks!