Chocolate Mocha Snickerdoodles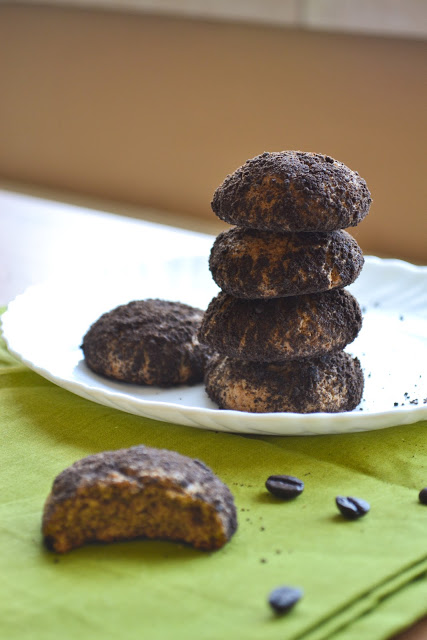 When I started thinking up cookie recipes in my head, I usually have a pretty good idea of how I want them to turn out.
Whether or not they turn out this way is a whole other story.
These cookies were originally envisioned as a drop cookie with espresso powder and dark chocolate chips. When I realized I didn't have chocolate chips, I scrapped that idea and decided to use the same recipe, only roll the dough in cookie crumbs before baking.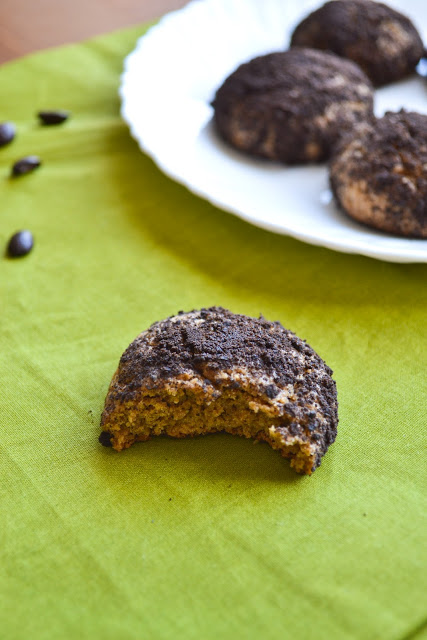 What I didn't realize until I opened the oven door after 6 minutes was that I had created some sort of coffee and chocolate infused snickerdoodle recipe.
The weirder part? I've never had a experimental recipe work out so well on the first try. I feel like now I should go and buy a lottery ticket or something.
Instead, I think I'll just go back to planning our wedding. Remember how I mentioned in my last post that we should get on that? It's funny how putting it out there in the universe sets things in motion.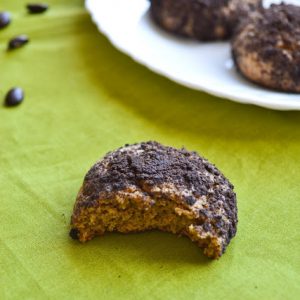 Chocolate Mocha Snickerdoodles
Ingredients:
1/2 cup butter/margarine
3/4 cup brown sugar
1 egg
2 tsp vanilla extract
1 1/2 cup flour
1 1/2 tbsp espresso powder
1 tsp baking powder
1/2 tsp salt
1/2 tsp cinnamon
1/2 cup chocolate cookie crumbs
Directions:
Cream together butter/margarine and brown sugar. Add the egg and vanilla.
In a separate bowl, whisk together flour, espresso powder, baking powder, salt and cinnamon. Gradually add floured mixture to wet mixture. Refrigerate dough for approximately 2 hours.
Heat oven to 350*F. Roll the dough into a ball and roll in cookie crumbs. Place on a greased or lined cookie sheet. Bake for 6-8 minutes until the cookies are "set" or the cookie has a slight indent when gently touched.
Remove from the pan and cool on a wired rack. Store in an air-tight container.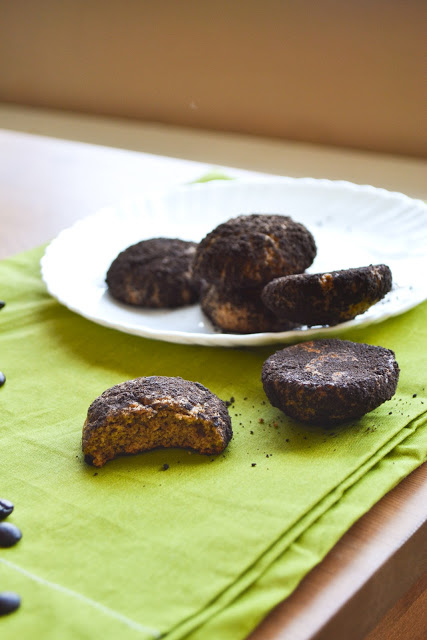 Also, see this photo? This is what happens when you try to stack cookies that are not flat. I turned my back for one second to grab some more coffee beans and they tipped over. Oh well, at least it wasn't my camera on the tripod.