My Favourite Green Smoothie Recipe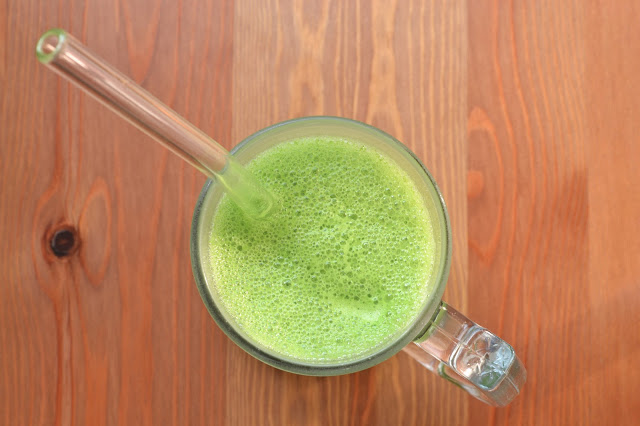 I'm interrupting the usual flour and sugar-fueled madness that goes on around here to talk about one of my favourite green smoothie recipes. I was almost hesitate to call it a recipe since I really don't have a set way of making this drink. Every time I make it it's a little different since I never measure and tend to just eyeball the ingredients when I'm throwing them into the blender. However, once you find your favourite way of making something, it's hard not to want to share it with the world.
(Are you still here? Good, I was worried that once you saw the first picture and read the words green smoothie everyone would just stand up and leave. Trust me on this, it's delicious, refreshing and jam-packed with plenty of vitamins and nutrients. I understand that vitamins and nutrients are not words I use too often here on She Bakes Here, but I thought I would make an exception this time around.)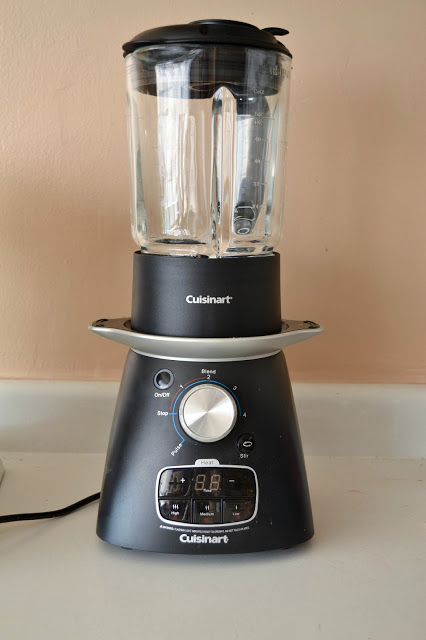 I started my green smoothie making ways back before we moved to Toronto and when the only blending device I owned was a Magic Bullet. I came across the idea of making green juices and smoothies online and was hooked once I realized how easy it would be to make. As much as I love a good salad, I absolutely hate making them and would rather have a more convenient way to enjoy some additional green vegetables.
After jumping on the green smoothie bandwagon and using the Magic Bullet almost every other day for a few years, it died a majestic death last Christmas when the motor burnt out. I mourned the loss of my green smoothies, but rejoiced when we received a Cuisinart blender for Christmas. Compared to the magic bullet, I find that the Cuisinart blends more smoothly and I like that I'm no longer limited to whatever I can stuff into the little plastic Magic Bullet cups.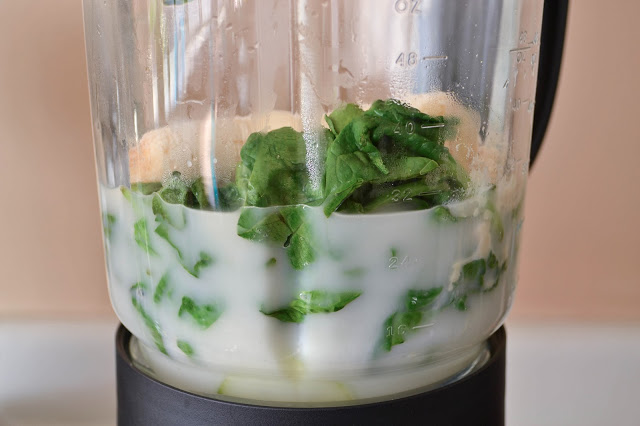 I find that the key to making a good green smoothie is using steamed spinach. I once read somewhere steaming is a must in order to absorb all the iron in spinach. I can't remember if this is true or not, but it's an extra step that I like to take. While the spinach is steaming in a colander over a pot of hot water, I chop up and add the remaining ingredients to the blender.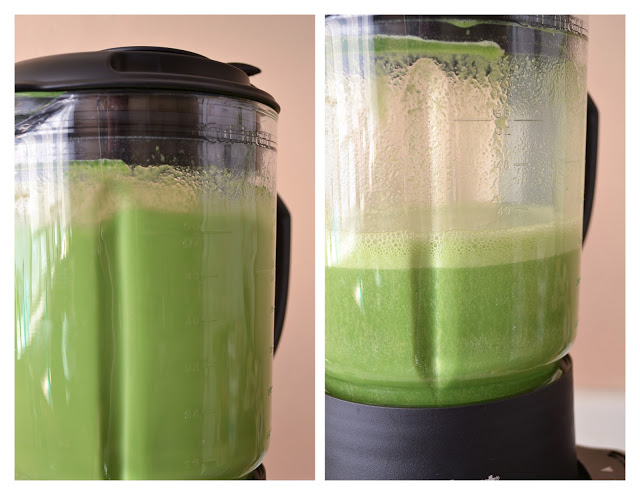 Once everything is added, I blend on high speed until there are no more cucumber and frozen banana chunks left. When the blender first starts, there are little specks of spinach everywhere but the more you blend the more it smooths over to become a beautiful solid green.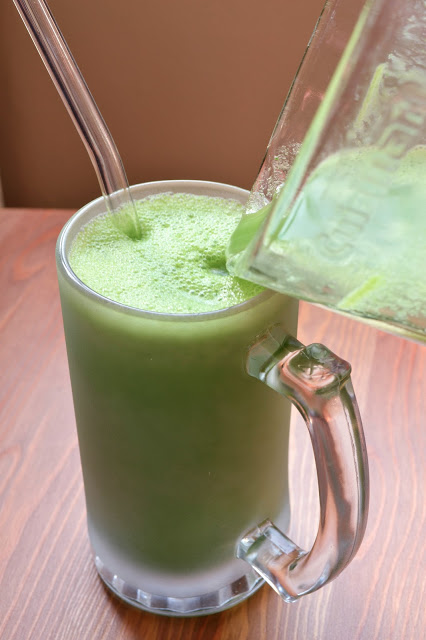 Blending on high speed thickens up the drink and creates a foam on top that reminds me of a milkshake. The thickness of the drink will depend on how much liquid you add prior to blending, so if you find your drink to be too thick, feel free to add more water. If it's too thin, I would add another half a frozen banana.
My Favourite Green Smoothie Recipe
Ingredients:
2 handfuls of steamed spinach
1/3 of a seedless English cucumber, peeled and cut into chunks
1/2 a frozen banana
Splash of almond milk
Water
1 scoop of vanilla protein powder
Optional:
Directions:
Add all the ingredients to a blender and blend on high speed until smooth. Serve in a tall chilled glass with a straw.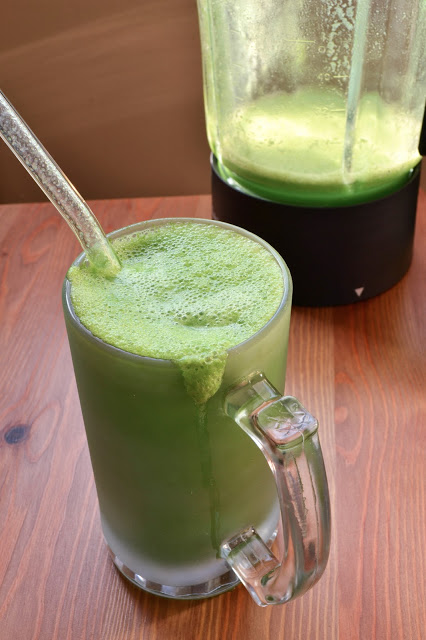 As you can see in the photo, I usually end up with a little bit leftover once I fill my glass. If Trevor is around, I'll always offer him some (he's yet to turn my green smoothies down), but if I'm drinking solo I don't mind going back for a refill. With the weather warming up, it's always nice to have another refreshing way to enjoy some additional greens.
Disclaimer: The Cuisinart blender pictured above was given to me by a relative as a Christmas gift. I did not receive any compensation for mentioning this product in this post. All opinions stated are my own.