Coconut Mango Muffins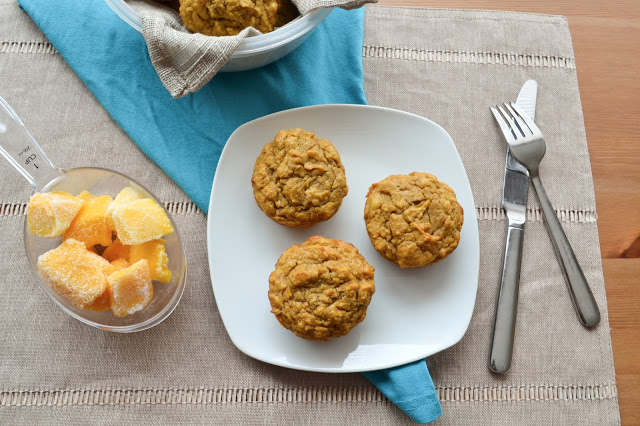 Although a lot of people use the month of January to make resolutions, I find that I make a lot of little mental resolutions throughout the whole year. They usually consist of spur-of-the-moment things such as "eat healthier" when I'm in the grocery store salivating over the candy aisle or "exercise more" when I find myself planted on the couch in front of the TV. The problem is that these kinds of resolutions never last because I never remember them until I find myself in the same situation again. And then I feel guilty for not really sticking to them.
One of last year's more memorable mental resolutions was to try and eat more varieties of fruit. Back in the summer, I bought a large bag of frozen mango chunks from Costco in hopes of getting out of my then smoothie rut. I was getting tired of consuming the same fruit over and over and decided that frozen mangoes would cure me of this problem. It was later that I realized that it wasn't a fruit rut I was suffering from, it was a sick-of-summer feeling. I was tired of the sticky humidity and eating cold food for supper every night, including smoothies. By December, I still had 3/4 of the Costco-sized bag taking up my precious freezer space.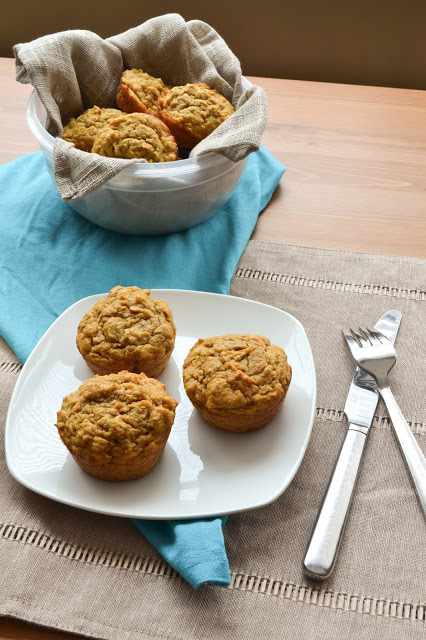 In keeping with this same mental resolution, I recently decided late one night to incorporate these mangos into some baking. Muffins were the first thing to come to mind because they are quick, easy and are fantastic for weekend breakfasts. Plus, it's just after the holidays and I'm pretty sure that if I see another sugar-laced cookie, I may step on it.
I'm kidding. (I hope)
Side note: when I told Trevor that I was going to make muffins this weekend, his eyes lit up and he said, "Muffins? Out of all your baking, muffins are always my favourite."
Mental resolution: make more muffins this year.
When I set out to make these muffins, I decided that I didn't want to make a recipe with little mango chunks in them. The idea of having to further chop up the pieces of frozen mango did not sound very appealing, so I lightly defrosted some and threw it in my food processor. The results were a thick, delicious fruit puree with a similar texture to ice cream. If I wasn't using this for muffins, I could have easily eaten my weight in this stuff.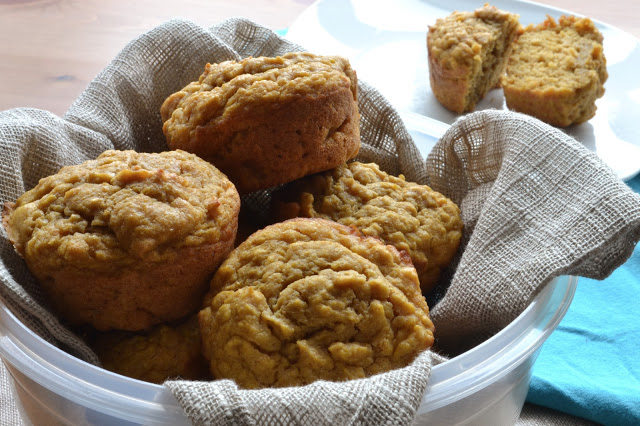 Instead of using vegetable oil, which is my usual go-to item for making muffins, I decided to try using coconut oil. A couple months ago on another trip to Costco, I stumbled on a large container of coconut oil. With the winter months coming up, I figured it would be a good purchase to use as moisturizer since cold air and my skin don't generally agree. It wasn't until a month later that I realized that this stuff is also fantastic to cook with. Another blogger also wrote to me to tell me that she successfully adapted my Chocolate Chip Pomegranate Muffins recipe and used coconut oil. I was sold and knew I had to incorporate it into my baking for the new year.
The muffins turned out to be just as delicious as I hoped they would be. So soft and moist, they don't even need butter or margarine! In keeping with my "eat more fruit" and "eat healthier" mental resolutions, I omitted the additional sugar the original recipe called for and doubled the amount of mango puree. With the natural sweetness of the fruit, I'm happy to report that you will not miss the added sugar (my taste-tester Trevor sure didn't).
But I do recommend that if you have shredded coconut, sprinkle some on the top of the muffins before you stick them in the oven. Do it for me, because I really wanted to, but I did have any in my kitchen. It'll bring out the coconut flavour more nicely, as I think it's being overshadowed by all the mango.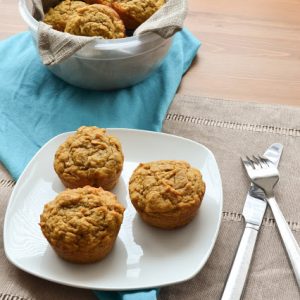 Coconut Mango Muffins
Ingredients:
2 cups flour
1 tsp baking soda
1/4 tsp cinnamon
1/2 tsp salt
2 cups mango puree
1 large egg, beaten
2 tbsp melted coconut oil
1/4 cup of unsweetened shredded coconut, for sprinkling
Directions:
Preheat your oven to 350*F.
In a large bowl, whisk together flour, baking soda, cinnamon and salt.
In a separate bowl, combine mango puree, beaten egg and melted coconut oil. If the puree is still cold, it will harden the coconut oil back to a solid, so be sure to mix it quickly and try to break up any larger oil chunks that you see.
Add the wet ingredients to the dry ingredients and stir until just blended. Pour into a greased muffin tin. I fund that these muffins barely rose, so you are welcome to fill the tins to near the top. Sprinkle with shredded coconut.
Bake for 15-20 minutes until the edges are golden brown and the tops of the muffins spring back when lightly touched.