Food Nook Tours – Junction Tour
A couple weeks ago I was contacted by Bria, creator and owner of Food Nook Tours, about attending one of her tours here in Toronto. Once I saw her email, my fingers couldn't answer "yes" fast enough. Even though I've been living in Toronto for almost seven years, I still love exploring the city and new-to-me restaurants, bakeries and eateries. Especially when it's an area of the city that I'm not too familiar with.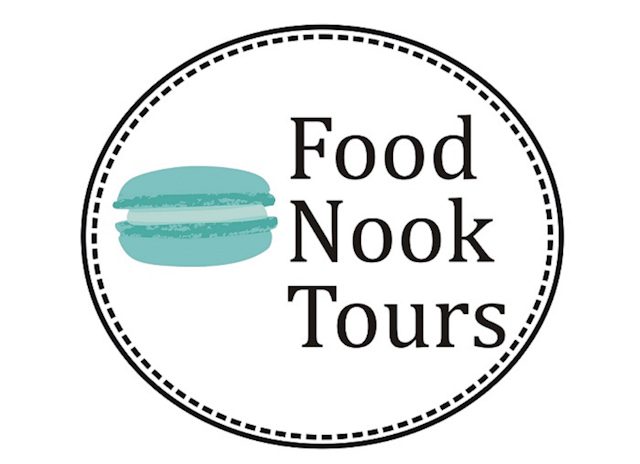 Food Nook Tours currently offers two distinct tours on the easy to navigate website – Roncesvalles (aka "Roncy") and the Junction. Since I recently was in the Roncy area for Renee's book signing (and Trevor and I occasionally go to Revue Cinema), we decided to go with the neighbourhood less traveled and try out the Junction tour. Fun fact: the Junction actually gets its name from four railway lines in the area, with the most common intersection being Keele and Dundas Street West. Up until three years ago, Trevor and I used to live farther north near Keele and St Lawrence Street West, so it was complete Deja vu to take the 41 bus up Keele Street to our meeting spot.
It was a delight to meet Bria after chatting with her through email and her energy and passion for food were immediately infectious. Right away to kick off the tour, she dove into the history of the Junction area, covering the Stockyards, the rise of the pubs and taverns in the area, and the banning of selling alcohol up until the late 1990's (I know, say what?). Our group was six people in total which made it a perfect size to get to know everyone, fit inside the small storefronts and take part in the neighbourhood history discussion. We made use of the sunny weather and our walking shoes and soon headed east on Dundas to our first savoury stop – Sorella Toronto – for a sample of fresh pasta and sausages.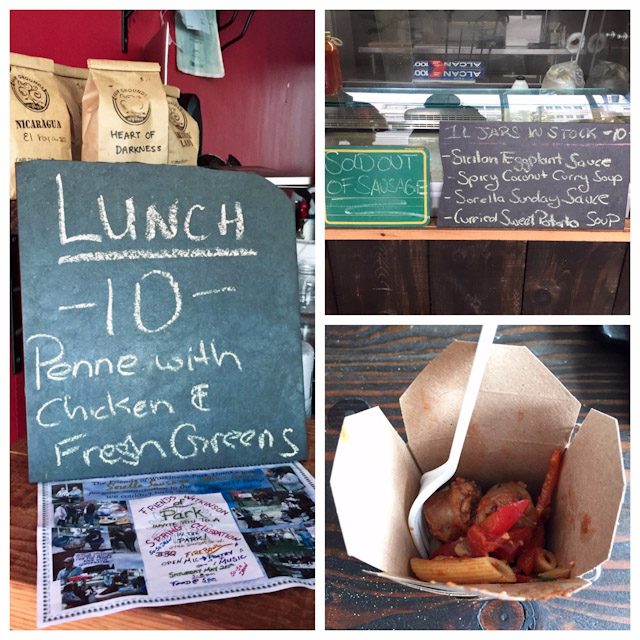 Stop #1 – Sorella Toronto
Sorella Toronto is one of those unassuming places where you don't realize what it is until you're inside and your mouth is watering from the heavenly aroma. The sign out front boasts themselves as "Toronto's Best Italian Sausage," but the owner, Mario, also makes takeaway lunches and sells jars of homemade sauce and soup. It is recommended to call ahead to make sure that what you want is still available to avoid disappointment, but what else can you do when his food is in that much of a demand? I also loved that he had hung his family photos by the cash register. You can't get more Italian than that!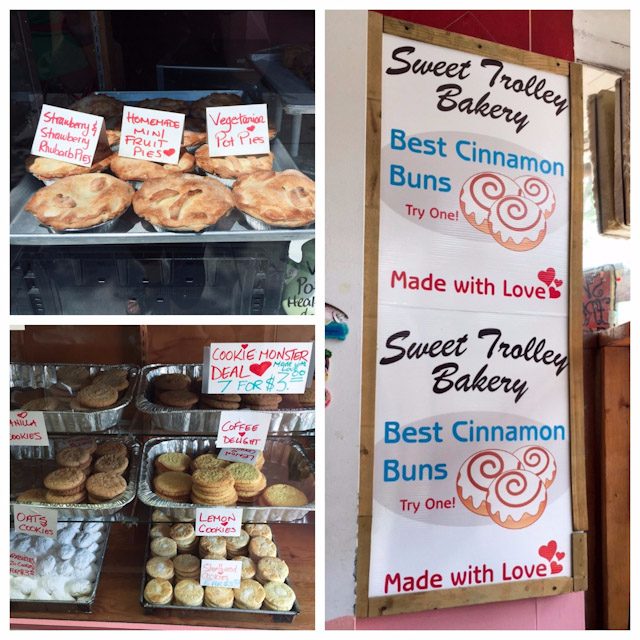 Stop #2 – Sweet Trolley Bakery
Our next stop on the tour was on the opposite side of Keele and Dundas and this little gem was worth the walk. Homemade mini pies lined the storefront window, the counter was exploding with tray after tray of cookies, but it was the sign right by the window that said it all – "Best Cinnamon Buns." Before walking in, Bria informed us that the family's cinnamon bun recipe was over 100 years old and made with all-natural, fresh ingredients. Once we tasted them, I could tell why they were so popular – fresh, flaky buns with a hint of cinnamon and a generous dose of icing that was not overly sweet. It's worth noting that the bakery is cash only, so make sure you have some change if you want to purchase something extra (we bought some cookies which made for a great snack the next day).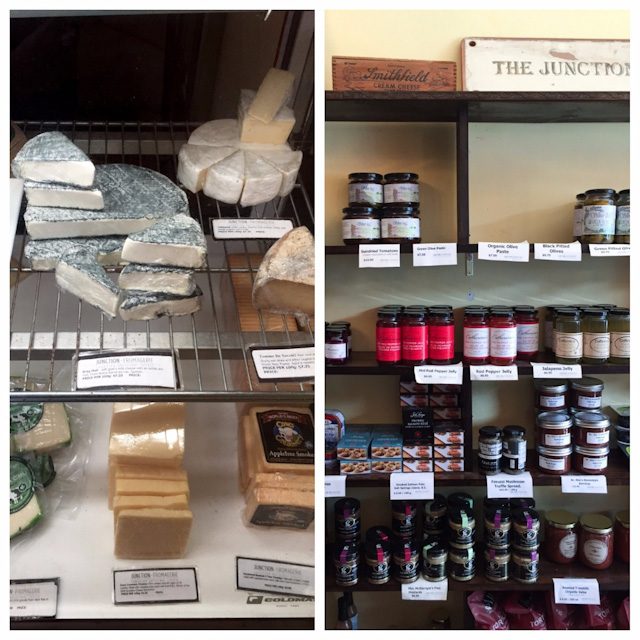 Stop # 3 – Junction Fromagerie
The next two stops were both really interesting because not only are the cheese store and ice cream/chocolate parlour side-by-side, they are both run by the same husband and wife team. The combination of chocolate and cheese or even ice cream and cheese was not something I could have imagined in my wildest dreams, but now I can't get the sweet and salty combo out of my head. We were able to chat freely with one of the owners, Jeff while sampling fresh cut slices of brie, blue cheese, and goat cheddar. The store had a few customers in line when we arrived and I can easily see why it's so popular. Where else can you make one stop to buy cheese, jams, preserves fresh bread and baguettes?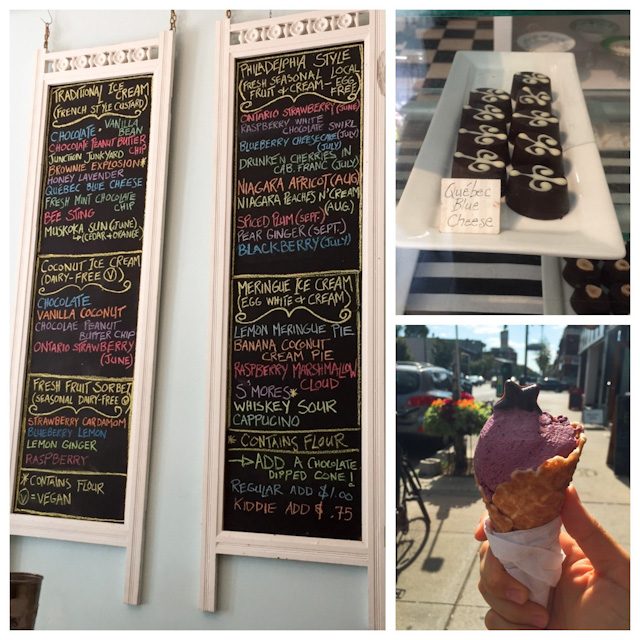 Stop #4 – Delight
Later, we met Jeff next door at Delight for samples of their homemade ice creams, including their famous blue cheese flavour (spoiler – it's sweet and tangy and pretty amazing). As you can tell from the photos, the ice cream menu at Delight is pretty extensive in the summer. What also really makes them stand out is that all the ice cream is made in small batches on site. They serve dairy-free flavours made with coconut milk, there are fresh flavours that changed monthly (based on what fruit is in season) and there is even a little freezer beside the counter to buy little containers of your favourite flavours to take home. Besides ice cream, they even sell handmade chocolates, cakes, and pastries. I almost didn't want to leave!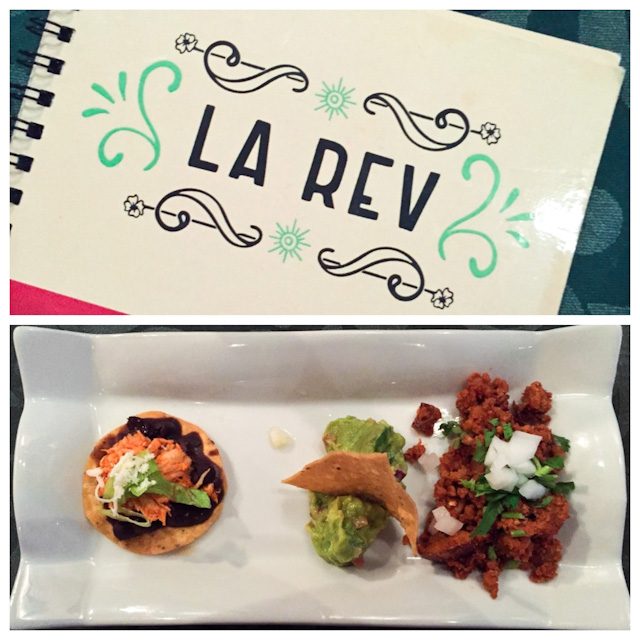 Stop #5 – La Rev
The last stop on the food tour was at the sit-down Mexican restaurant La Rev. Although we didn't get to talk very much with the owner, we were entertained by the live music and open mic show that was happening in the main room. The restaurant had a vibe that it was well-loved by the locals and the samples we tried were top notch. I'm a huge sucker for fresh guacamole and chips and it was great to have another savoury dish to balance out all the sweets.
If you're new to the city or just curious about trying the food in a new area, I highly recommend checking out Bria's Food Nook Tours. It was great to chat about food with some like-minded people, learn something new about the city I live in, and most of all, discover some of the Junction's best-kept food secrets. Bria has gone to great lengths to showcase family-owned storefronts in the Junction and it's a great feeling to not only visit places that are loved by locals but also to support small businesses in the area. Thanks for inviting me, Bria!
Disclosure: I was invited by Food Nook Tour to attend a complimentary tour of my choosing for the purposes of writing this review. This post was not reviewed by Food Nook Tour before it was published. All opinions expressed in this post are my own.