Chocolate Avocado Protein Smoothie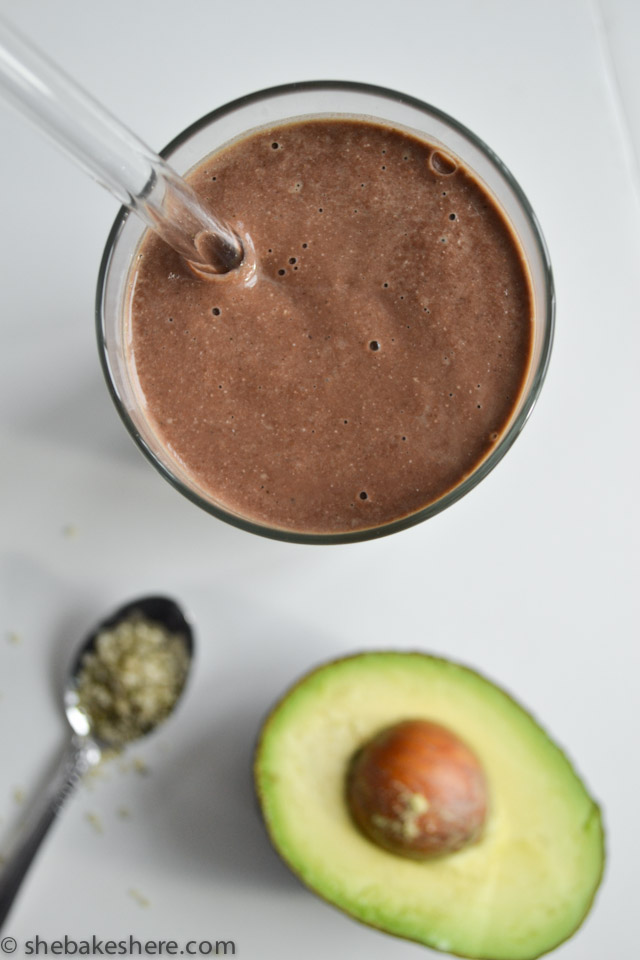 Like everyone else, the beginning of January is when I kick my healthy eating into high gear. Lately we've been eating a lot of salads with our supper (this kale one I posted on Instagram has been on high rotation in our kitchen) and we've been making a point to slowly get rid of the leftover candy and chocolate from the holidays. Baby steps is where it's at, although I'm hoping that I can keep this up through February before the next wave of chocolate hits the shelves. (Although according to Twitter, most stores are ahead of the game!)
The hardest thing I find about eating healthy so quickly after the holidays is trying to get over my persistent chocolate craving. For a good two weeks, I had holiday parties, cookie exchanges, chocolate boxes in the break room at work, and candy in my stocking on Christmas morning. There is still chocolate in our freezer and it's taking all my willpower not to eat it right this second. I can eat all the kale salad my heart desires, but nothing comes between me and my mint chocolate.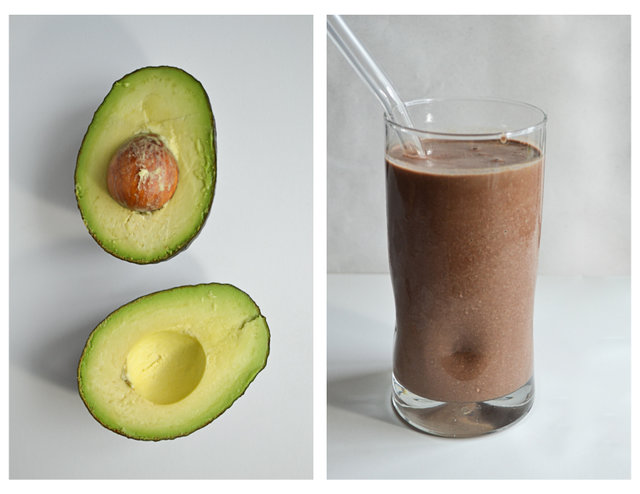 Now that we're getting back into our daily routines, I would normally reach for my usual green smoothies to get me through in the mornings. As a nice change of pace and to curb my still lingering chocolate cravings, I crafted up this recipe for an awesome chocolate avocado protein smoothie. Avocados adds a rich, silky texture while also upping up the nutrition factor without leaving a funky aftertaste. For good measure, I also added chia seeds and protein-filled hemp hearts. This results in a thick, creamy and almost milkshake-like smoothie that is perfect for breakfast or as a post-workout snack.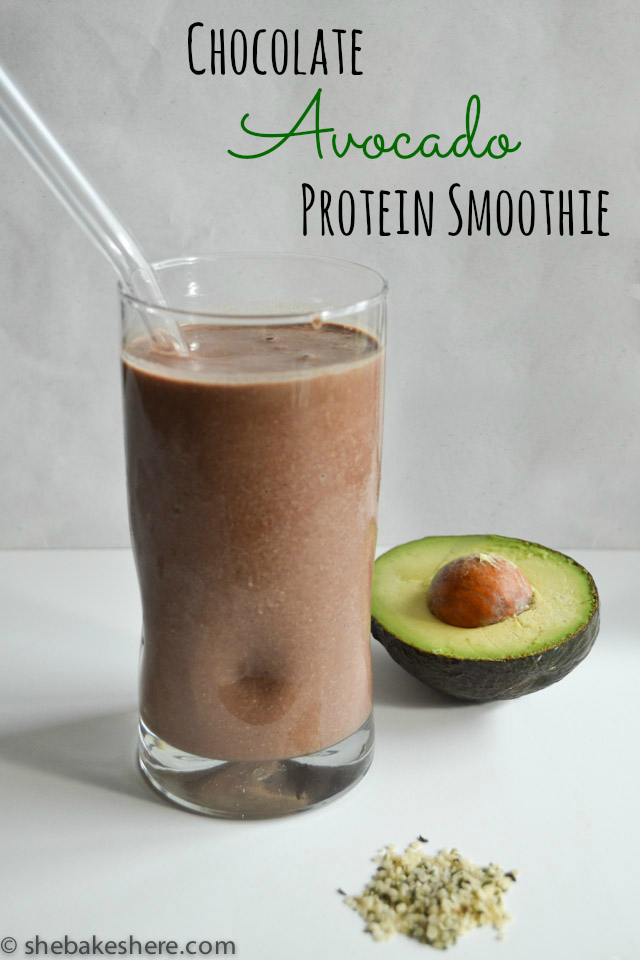 As for substitutes, I use almond milk but feel free to use whatever non-dairy or dairy milk you have on hand. If you don't have hemp hearts on hand, feel free to use half a frozen banana but note that this will give your smoothie a bit of a banana aftertaste.
The recipe below makes one large smoothie but this can vary depending on the size of your avocado. On average, mine tend to be a little over 2 cups which is a very filling breakfast and a great start to my morning.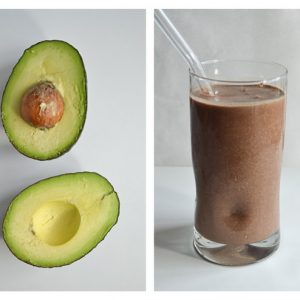 Chocolate Avocado Protein Smoothie
Ingredients:
1 ripe avocado, peeled and pitted
2 tbsp unsweetened cocoa powder
3 tbsp hemp hearts
1 tbsp chia seeds
1 tbsp maple syrup
1 1/2 cups unsweetened almond milk
3 large ice cubes
Optional:
Directions:
In a high-speed blender, combine all ingredients and blend on low to break up the ice. Gradually increase the speed until smooth. For me, this took about 1-2 minutes of blending on the highest speed.