Lemon Chia Seed Cookies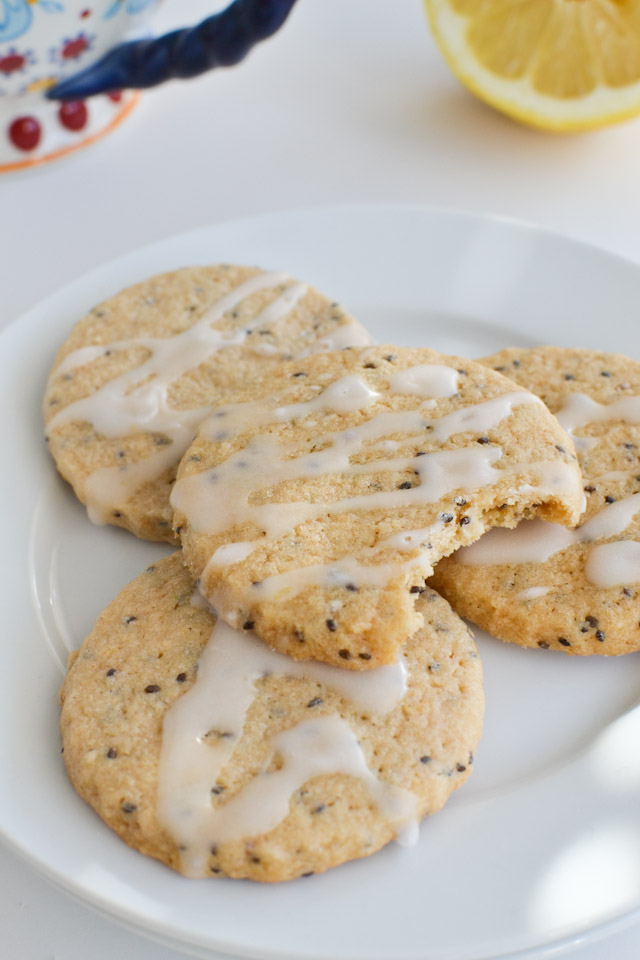 Last week, I found myself in a bit of a baking and blogging rut and at first I blamed it on the weather. With the sun out until almost 9pm every night, the last thing I wanted to do was stand in front of a hot oven or type hunched over my laptop. It also didn't help either that our apartment oven was acting up again, but the biggest reason was even if I wanted to bake something, I was at a loss for ideas. My to-bake list was uninspiring and for most of last week, just the thought of trying to make something sounded exhausting.
Luckily, this feeling passed. Usually I make a conscious effort to post a recipe or something once a week, but sometimes things come up. Plus I think its good to take a break once in a while rather than try to rush out content that I'm not particularly proud of.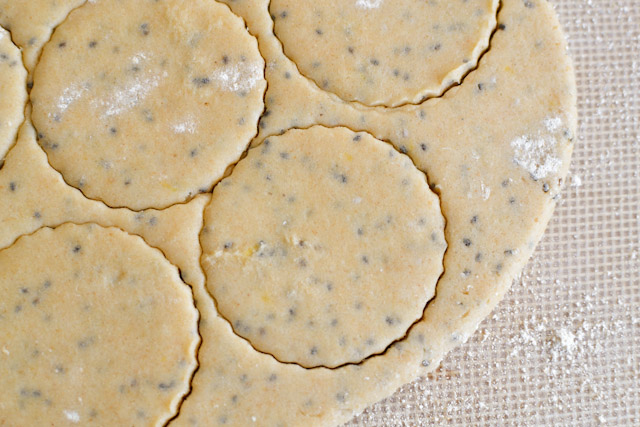 This week was going to be all about making my own crackers, but a recipe I followed turned out to be a complete disaster in the too-much-salt and leaves-a-funny-aftertaste department. Even Trevor couldn't think of anything nice to say and it was one of the few times where we just ended up throwing the whole thing out after a few bites. It doesn't happen very often, but when it does I get sad because one of my pet peeves is wasting food.
The reason I bring up the failed crackers is because while those were a bust, I ended up keeping the same cookie cutter out on the counter for inspiration. I had liked the idea of making, rolling and cutting out my own crackers and I hoped that if I saw it on the counter every morning, it would trigger a baking idea where I could still use the same cookie cutter. When I had a lemon to use up in my crisper, I immediately thought about making lemon poppy seed cookies. Of course, once I had the idea I realized that I didn't have any poppy seeds in my cupboard. After a quick rummage through the fridge, I went with the next best thing: chia seeds!
One of the reasons I'm so reluctant to get rid of my Costco membership is because it is my favourite place to buy giant bags of chia seeds. Between making my yogurt overnight oats or cranberry oatmeal cookie cereal for breakfast almost every day, the little bags don't last very long. Especially now that I can also enjoy them in these sweet, lemony cookies. You may be tempted to bake the cookies until the are a golden brown, but I recommend pulling them out a few minutes early so that the cookies will stay chewy. Don't skip on the lemon icing either because it really is the icing on the…er, cookie.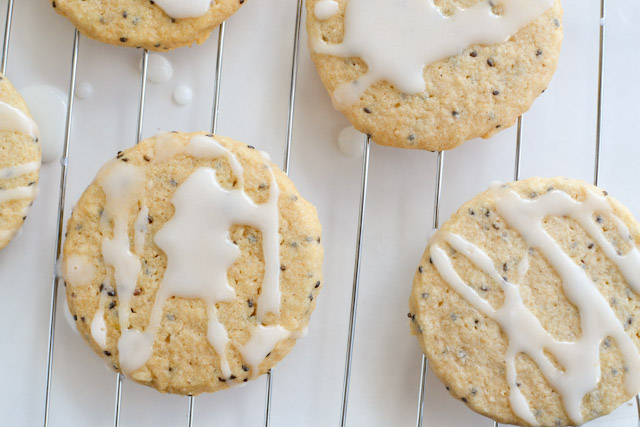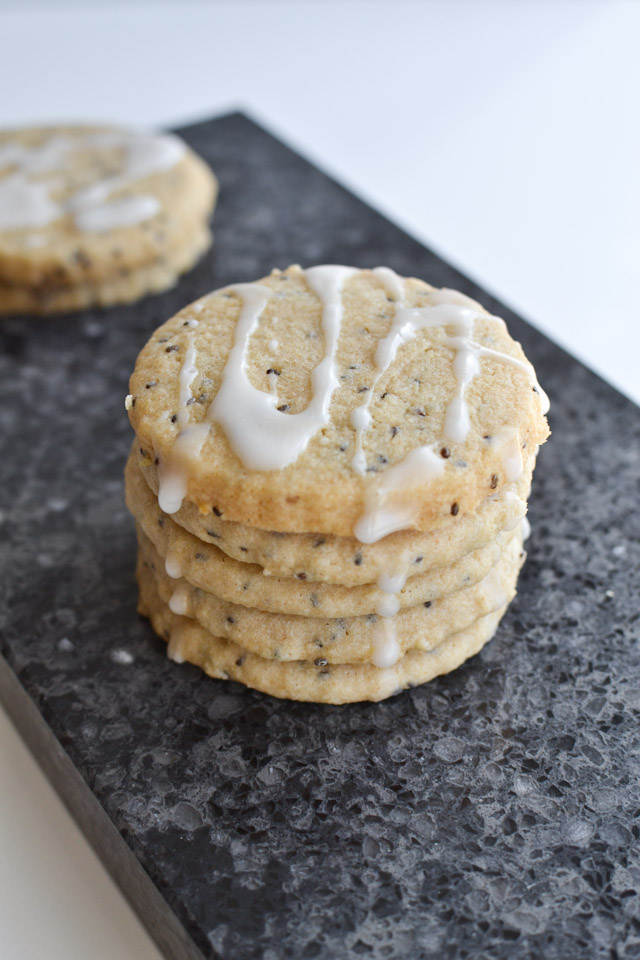 Lastly, if you don't have chia seeds, poppy seeds will work just fine for this recipe, but it's a fun way to add a little extra omega-3 fatty acids to your diet. Just be sure to check your teeth before you leave the house.
Lemon Chia Seed Cookies
Ingredients:
2 cups all-purpose flour
1 tsp baking powder
Dash of salt
1 tbsp + 2 tsp chia seeds
1/2 cup butter/margarine, softened
3/4 cup sugar
2 tsp lemon juice
2 tsp grated lemon zest
1 egg, beaten
1 tsp vanilla extract
Lemon Icing
2 1/2 tsp lemon juice
1/4 cup + 1 tbsp powdered icing sugar
Directions:
Preheat your oven to 350*F.
In a large bowl, whisk together flour, baking powder, salt and chia seeds. Set aside.
Using an electric mixture, cream together butter/margarine and sugar until the mixture is light and fluffy. Add lemon juice, grated lemon zest, beaten egg and vanilla extract.
Gradually add the flour mixture to the wet mixture just just combined. Using a lightly floured rolling pin, roll the dough out over a floured, flat surface. Cut into desired shape and place on baking sheet.
Bake the cookies for 10-15 minutes until the edges are a light brown. Remove the baking sheet from the oven and let the cookies cool for a few minutes before placing on a wired rack to cool completely.
To make the icing, whisk together lemon juice and powdered icing sugar. Use a spoon to drizzle the icing over the cooled cookies.