Simple Lemon Olive Oil Cake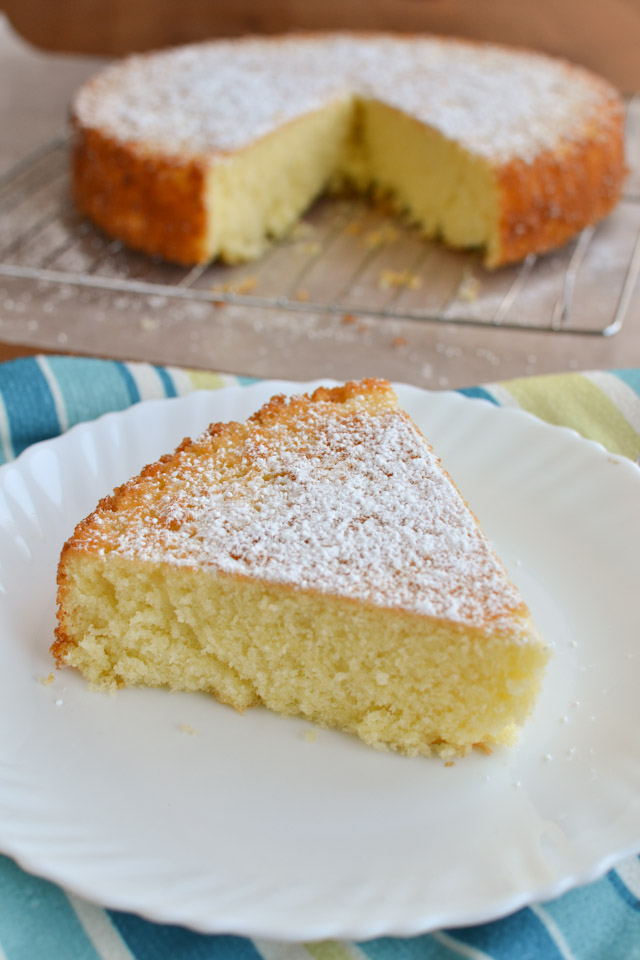 When I was younger, I was always willing to bake cookies upon request, muffins for morning road-trip breakfast and the odd family meal when my mother was pregnant with my sister and couldn't stomach the sight and smell of raw meat. Being in the kitchen at a young age was a learning experience for me and there were a lot of trial and error periods. Such as learning the difference between teaspoons and tablespoons when it came to measuring salt in chocolate chip cookies. Or figuring out the right pan size so that our lasagna would come out in four layers instead of two (resulting in a delicious, but very flat lasagna). The biggest learning experience though, and one that I still struggle with today, is learning about what flavours work together.
I can remember one time where I almost used olive oil in a boxed brownie recipe. My mom caught me mid-measurement and taught me a lesson I've never forgotten: "olive oil is not for baking." This is something I've carried with me still to this day, and may explain why I currently own three (yes, three) bottles of extra virgin olive oil in my kitchen pantry. Although I love pairing a good olive oil with a loaf of fresh bread (which may also explain my collection of balsamic vinegars too), I was always a little bummed out that I couldn't use any of it for baking. That is, until I recently started doing a little research and realized that it was not so much avoiding the use of olive oil in baking, but finding the best flavour pairing that goes with it.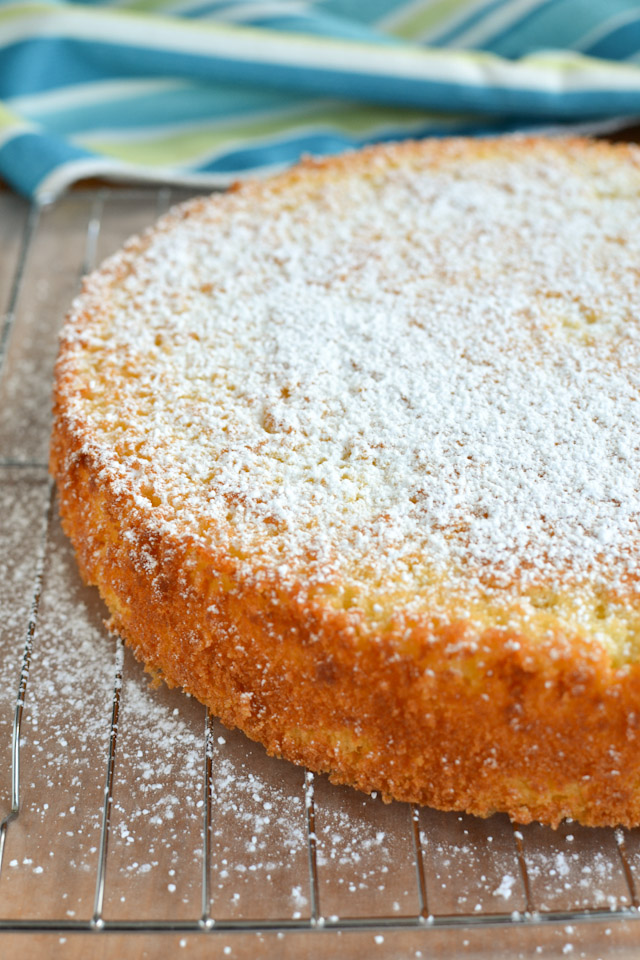 Once I discovered that I could break into my extra virgin olive oil stash, I set to work to find the best flavour combination. The pairing that kept popping up the most during my more extensive research was olive oil and lemons and I thought this cake was perfect since its spring season and this weekend is Mother's Day.
Making a cake always makes me a bit nervous because I'm always convinced that they require more work, but this ingredients list is so simple that my fear is almost laughable. Don't let the amount of eggs scare you either because after about 7 minutes in a high-speed mixer, the eggs will be light, fluffy and almost unrecognizable as eggs. And if you don't have cake flour, all-purpose flour will work fine too.
Since my mom and I live on opposite sides of the province, I wasn't able to share this cake with her so these pictures will have to do. Trevor on the other hand, couldn't get enough of it. Especially when paired with his Coconut Bliss ice cream.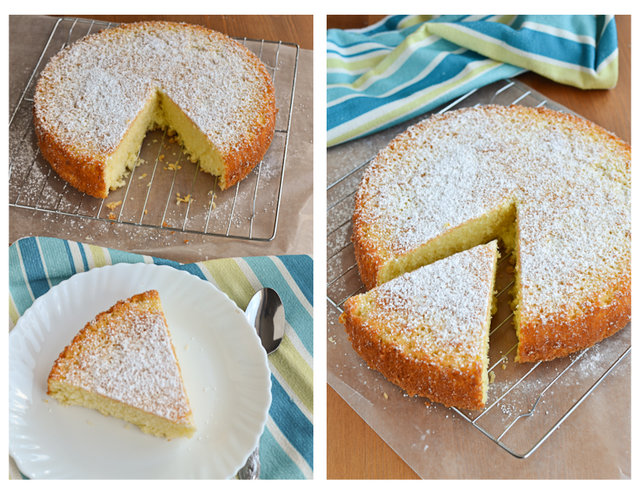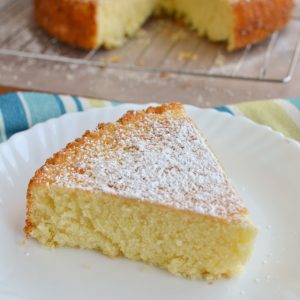 Simple Lemon Olive Oil Cake
Ingredients:
4 large eggs
1 cup sugar
1/2 cup extra virgin olive oil
2 1/2 tbsp lemon juice (roughly one lemon)
1 cup cake flour, sifted
1/2 tsp baking powder
1/4 tsp salt
1 tsp lemon zest
1/4 cup powdered icing sugar
Directions:
Preheat your oven to 350*F and grease your 8 inch cake pan.
Using your mixer, beat eggs and sugar on high until the mixture is fluffy and has doubled in volume (between 5-7 minutes total mixing time).
While the eggs and sugar are mixing, in a separate bowl whisk together flour, baking powder, salt and lemon zest.
Using a rubber spatula, gently fold in olive oil and lemon juice into the egg mixture. Using the same spatula, fold in flour mixture into the wet mixture until the flour disappears. Do not overmix.
Pour the cake batter into your prepared pan and gently tap on a solid surface to remove some of the larger egg bubbles. Bake for 40-45 minutes until the top is a light brown and a toothpick entered in the center comes out clean.
Remove from the oven and let cool for 10 minutes. Gently run a butter knife along the edges of the cake to release it from the pan and continue cooling on a wired rack. Dust with powdered icing sugar prior to serving.