Chocolate Espresso Oatmeal Cookies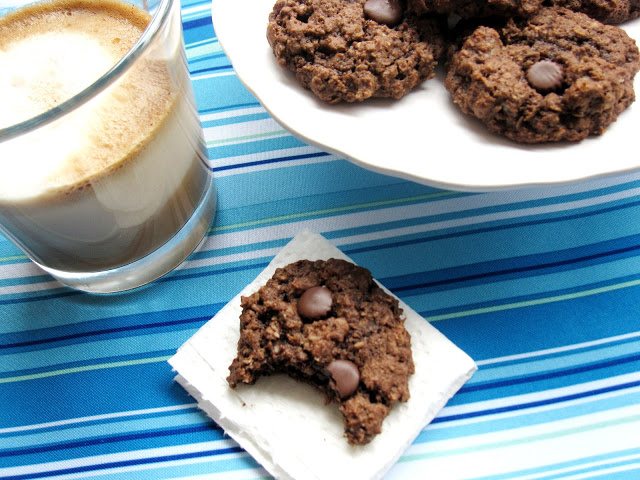 Run. Don't walk. Run and make these cookies.
They changed my life. They are delicious and full of oat-y, chocolate-y, caffeine-y goodness.
They were responsible for the fact that I cleaned the kitchen, the living room, the bathroom and had supper in the slow cooker by 11:30am on a Saturday morning. On most Saturdays I'm usually planted on the couch, glassy-eyed, slurping coffee and watching Netflix. Moving from said couch to start my day usually happens around 4pm when I realize what time it is.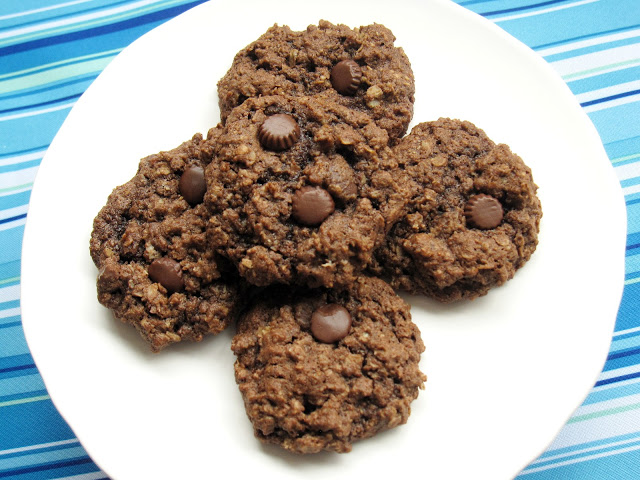 Not the day I made these. I had so much energy that I didn't know what to do with it. I am living proof that these cookies can make you very productive when you don't even realize it.
Note to self. Bake another batch and take them to work. Feed to everyone during our usual 3 o'clock slump.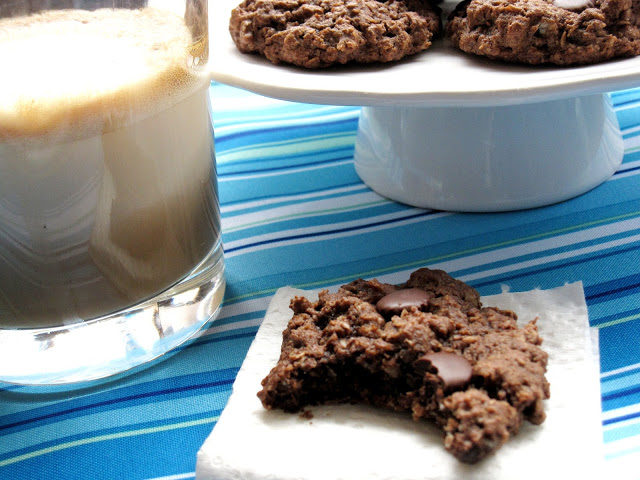 Besides espresso, the secret to these cookies is the chocolate. I had been sitting on this recipe for a while, but I wasn't inspired until I spotted a bag of mini circular fudge melts at Superstore. They're like chocolate chips, only better. When I opened the package to put them in the cookie batter, I had to try one. And then another and then a few more. The remainder of the package is safely in the freezer where I'll hopefully forget about them until I want to bake again.
Until that happens, I'll have these cookies to enjoy.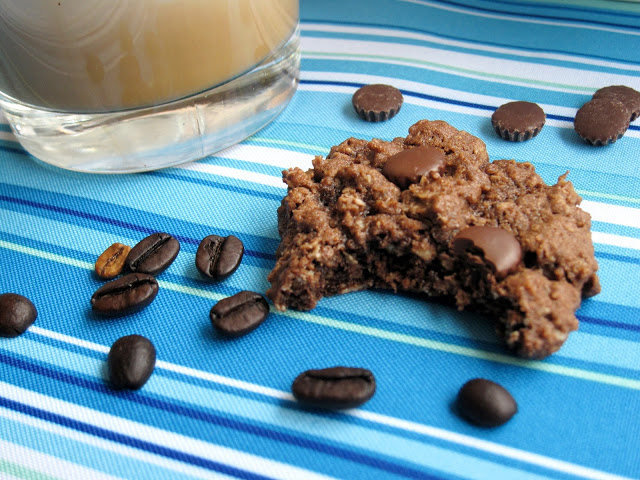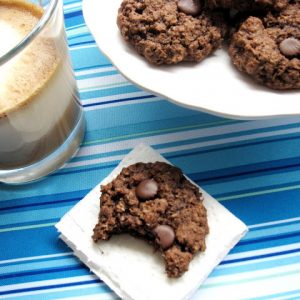 Chocolate Espresso Oatmeal Cookies
Ingredients:
1 cup whole wheat flour
3 tbsp unsweetened cocoa powder
1 tsp baking powder
1/2 tsp baking soda
1/4 tsp salt
1/2 cup butter/margarine, room temperature
1/2 cup brown sugar
1/2 cup white sugar
1 egg
1 tsp vanilla extract
2 tsp espresso powder
1 1/4 cups rolled oats
1/2 cup mini fudge melts chocolate (or milk chocolate chips)
Directions:
Preheat your oven to 350*F.
In a large bowl, whisk together flour, cocoa powder, baking powder, baking soda and salt. Set aside.
In a mixing bowl, cream together butter/margarine, brown sugar and white sugar. Add the egg, vanilla and espresso powder. Add the flour mixture and mix until well-blended. Add the rolled oats and chocolate by hand and stir until well combined.
Spoon the batter onto greased or parchment lined cookie sheets, roughly larger than a tablespoon. Bake for 15 minutes until the cookies are slightly set.
Cool on wired racks. Press a few of the chocolate melts (or chips) into the still-warm cookies. Admire your work.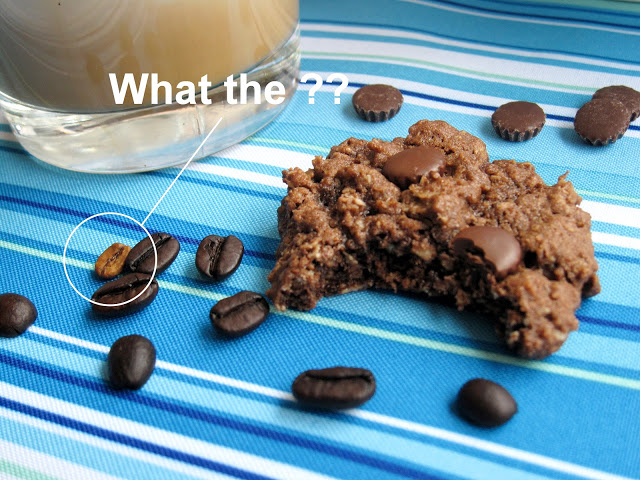 Also, what's with this weird coffee bean? Did you notice it in the photo above? I didn't even see it until I went to edit these photos. Oh well! 🙂