Soft Molasses Cookies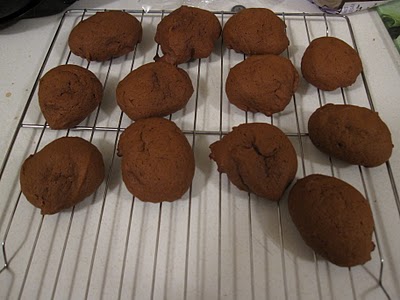 These molasses cookies are amazing and one of my family's favourite. The recipe (below) was in an old high school cookbook at my parents' place, dated 1984 and I had to email it to myself to make when I got back to Toronto.
These cookies are soft, moist, delicious and super easy to make.  My hand-mixer recently broke, but these are just as easy to make with a bowl and wooden spoon.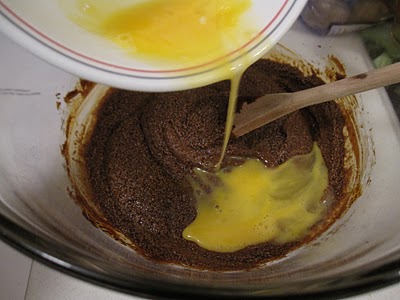 Be sure to beat the egg before adding it to the sugar/margarine/molasses mixture, as previous experience has taught me that this makes a huge difference in the texture of the cookies.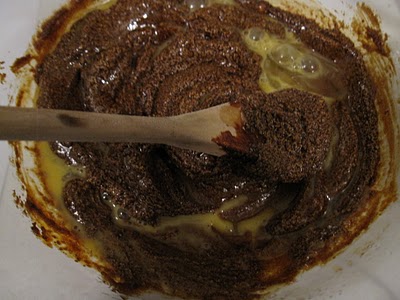 My arm was pretty tired, so I think I need a new mixer.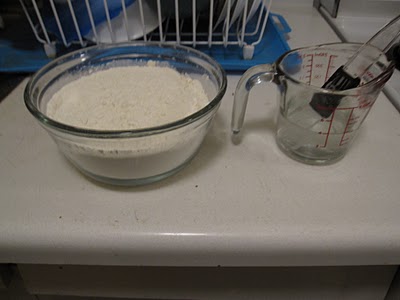 The recipe says to alternate mixing the flour mixture and the baking soda/water mixture with the sugar/margarine/molasses mixture.  This means……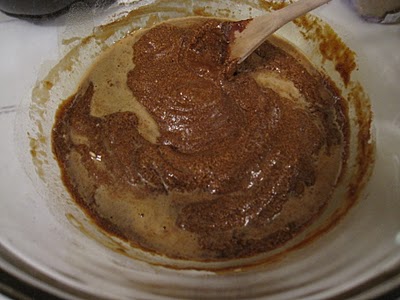 Add a little bit of the baking soda/water mixture. (The first time I made these, I thought I screwed it up, but keep mixing. I promise that the baking soda and water will smooth out).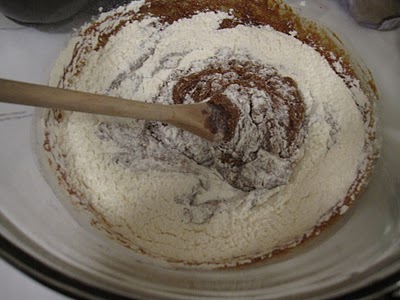 Then add the flour mixture and combine.  Alternate this until everything is combined and add the spices and vanilla.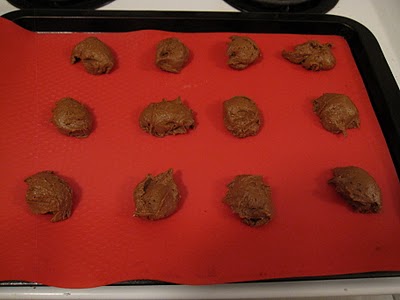 Drop by the spoonful on a baking sheet.  I tend to forget and burn things, so hence the red silicone baking cover.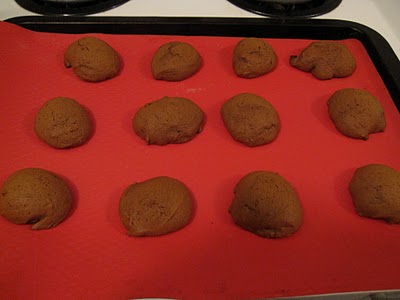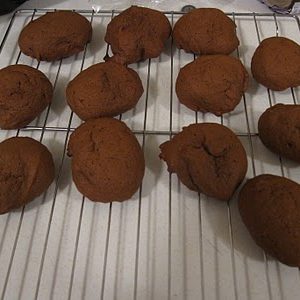 Soft Molasses Cookies
Ingredients:
1/2 cup butter or margarine
1 cup brown sugar
1/2 cup molasses
1 egg, beaten
2 1/2 cups of flour
1/2 tsp salt
1 tsp baking soda, dissolved in 1/2 cup boiling water
1 tsp cinnamon
1/2 tsp nutmeg
1 tsp vanilla
Directions:
Mix margarine, brown sugar and molasses. Add beaten egg.
Sift flour and salt and dissolve baking soda into warm water.
Alternate adding these mixtures separately with the first mixture. Add cinnamon and nutmeg and vanilla.
Drop by teaspoon on cookie sheet and bake at 375*F for 7-9 minutes, the bottom should be slightly browned.
Bake for 7-9 minutes. The cookies don't really spread out and tend to keep their dropped shape.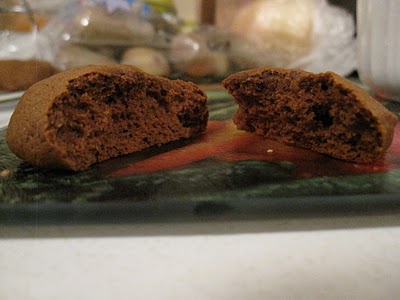 Enjoy!